Yesterday you could see the commemorative logo of the Califonria League that celebrates its diamond anniversary. It is not the only entity that celebrates its 75th year of existence. The Bakersfield Blaze celebrate the fact that in 1941 the first professional team settled in Bakersfield as charter member of the California League.
Just like the California League the Blaze presented a commemorative logo to celebrate the feat.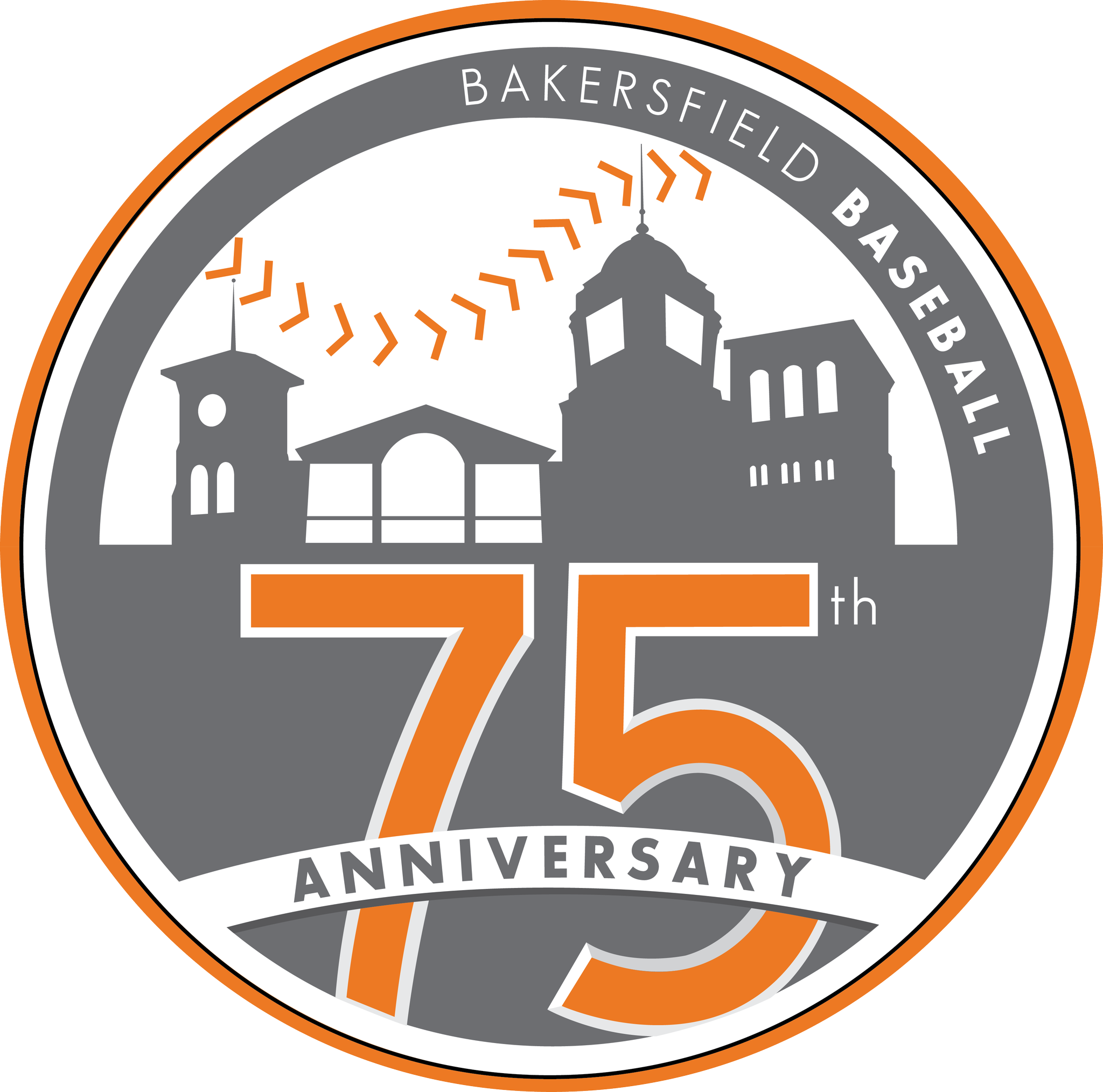 For the sake of it, the team turns a blind eye that Bakersfield was without pro ball a couple of years. The first team in Bakerfield, the Badgers played in 1941 and in 1942 until the league ceased activities on June 28. The league, and Bakersfield, would start playing again in 1946 when the team was named the Indians (until 1955). In 1956 the team adopted the name Boosters. From 1957 through 1967 the team would be named Bears.
In 1968 the club signed a PDC with the Dodgers and named itself after the parent club, which would last through 1975. In the next two years Bakersfield would be without professional baseball but professional baseball would return with the Outlaws in 1978. The Outlaws did not last long as the team left after the 1979 season. Three years later, California League baseball would return again to stay as of date, even though rumors are swirling around again that the team may be moved to the Carolina League.
In 1995 the team named itself the Blaze. Before 1995 the club named itself after the parent clubs: Mariners (1982-1983) and Dodgers (1984-1994).
The logo shows some landmark buildings in Bakersfield and does not show any Blaze related thing.