Today the Yomiuri Giants organized a press conference. It was all about a betting scandal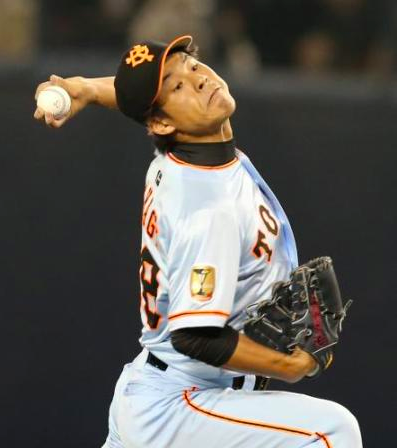 in which their pitcher Kyosuke Takagi was involved. Takagi admitted that he bet on NPB games.
Last year the club did terminate the contracts of three pitchers that were involved in gambling already. Then pitchers Kasahara,  Satoshi Fukuda and  Tatsuya Matsumoto were banned from baseball already.
As a result of this series of gambling scandals, special advisor of the Giants, Tsuneo Watanabe, resigned. Wanatabe was questionable himself as he was forced to resign in 2004 as owner/ president of the Giants after he bribed an amateur pitcher to sign with the Giants. During his reign as owner, he often vented his opinion and criticized his players and managers in public. He was regarded as the Japanese equivalent of George Steinbrenner III. But ten months later the Giants hired Wanatabe to become their special advisor.
Next to Watanabe,  team owner Kojiro Shiraishi and team chairman Tsunekazu Momoi stepped down. After pitchers Shoki Kasahara and Ryuya Matsumoto were banned for gambling, the club investigated all players and concluded that no others were involved. But on February 29, Japanese magazine Shukan Bunshun informed the club about the gambling habits of Takagi. The pitcher who lost about ¥600,000, admitted to the club that he lied about quitting.
Takagi was drafted by the Giants in 2011. The lefthander posted six wins in 139 relief appearances with an ERA of 3.03. In 2015 Takagi tied the record of pitching consecutive games without a loss that stood at 116.
Takagi will be banned for an undisclosed period.