I guess that you all have heard about the retirement of Chicago White Sox' DH Adam Laroche. Some hazy stories surrounds this sudden retirement. Both parties, the White Sox and LaRoche tell a version of the story that doesn't quite match the other.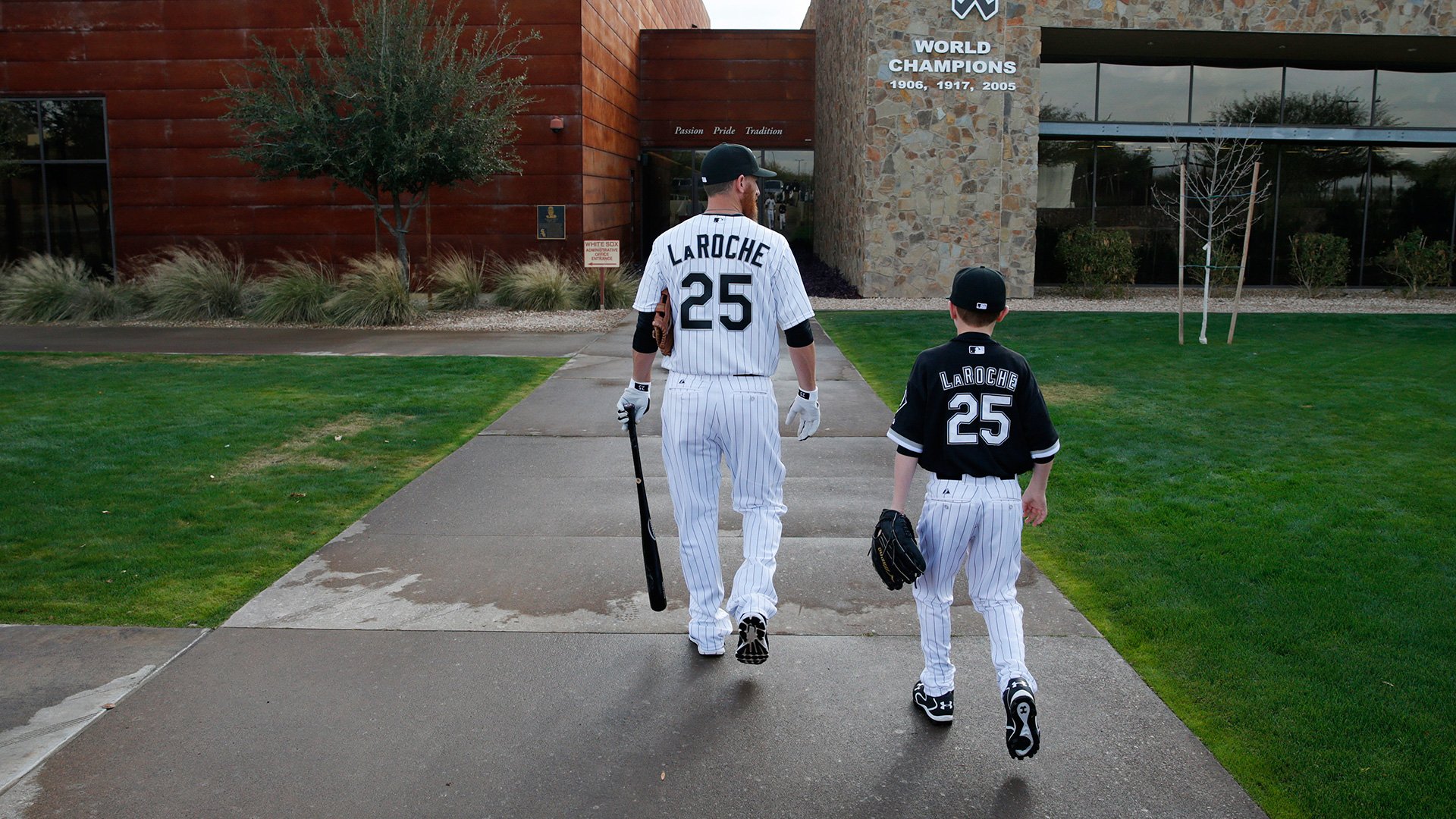 In 2015, Adam Laroche signed a two year deal with the White Sox worth $25 million. LaRoche wasn't quite successful as he only hit .207. This year he would cash in $13 million if not something had happened.
Last year LaRoche and the White Sox agreed that Laroche could take his son into the clubhouse on game days. The two were inseparable as his son had his own locker in the clubhouse. Recently the White Sox asked Laroche to scale down the number of visits of his son.
LaRoche first told the media the same story but also added that later he was told that his son wasn't allowed in the clubhouse at all. As he had to choose between his contract and team mates and his family on the other side, he opted to retire and chose for his family.
A notable feat is that LaRoche's son had problems at school and LaRoche gave him education at home. Normally you would expect a kid to be at school.
The issue of LaRoche's son has split the clubhouse a bit as it seems that some players complained about his presence to the brass of the club. On the other hand, many players support LaRoche and do not like the way he has been pushed out of the club. Especially starting pitcher Chris Sale has called the team's Vice President a bold faced liar and told him to stay out of the clubhouse.
Right now it is not quite clear who is telling the truth here, but of course the main stream sports media makes a big story out of it.
But LaRoche's son being present in the clubhouse isn't a unique feat as other MLB players took their kids to the clubhouse as well. Adam LaRoche's father, Dave LaRoche took his sons with him while playing in the bigs. So did Ken Griffey sr. and the late Tony Gwynn.
Fact is that the Players Union is involved in it as well now. According to MLBPA president Tony Clark, the union may file a grievance on behalf of Adam LaRoche. But Clark also says that he needs all the information. The MLBPA is also investigating if the agreement that the White Sox made with LaRoche, when they agreed on the two year contract, does not violate the collective bargaining agreement.
According to  Chicago radio host David Kaplan, allowing Drake (LaRoche's son) in the clubhouse was a condition of LaRoche signing  with the White Sox.
Anyhow, it looks like that there is no quick solution to this matter. Like I wrote: a fishy tale as one of the, and perhaps both parties aren't telling the complete truth.