Another gorgeous baseball day with a clear blue sky and nice temperatures.
Kinheim crossed the street once again to face neighboring DSS. Curacao Neptunus only needed seven innings in Hoofddorp vs Vaessen Pioniers, De Glaskoning Twins headed to Utrecht to take on UVV and L&D Amsterdam Pirates was a party pooper in Bussum for HCAW.
Kinheim  14  –  5  DSS
With the win vs Kinheim still in their memory, DSS took a quick 2-0 lead in the first inning and a 3-1 lead in the third.

But Kinheim would not let DSS run over them again as it took 7-3 lead when it scored six runs in the fourth inning. Niels van Weert got on base thanks to a fielding error by pitcher Mike Groen, followed by a walk by Oliver van der Wijst. Van Weert scored on Sander Paap's single to right field that put runners on first and second. Mike Groen loaded the bases as he hit Dexter de Weert with a pitch. When Jochem Koedijk doubled to left center field, he drove in Oliver van der Wijst and Sander Paap and advanced Dexter de Weert to third. After Groen hit another batter with a pitch (Jasper Keijzer), Julio Hernandez got on base on a fielder's choice as he hit towards first base and the first baseman threw towards home for the force out. But when Kevin Moesquit hit towards the shortstop, he committed an error so two runs crossed home plate. A sac fly hit by Dudley Leonora drove in one more run that inning for Kinheim to give the team a commanding lead.
In the course of the game, Kinheim scored two more runs in the sixth and five in the
seventh, while DSS scored two more to reach the final score of 14-5.
Glenn Wassink didn't last that long, 5.2 innings, for the win. Wassink gave up four runs (none earned) on seven hits, walked three and fanned three.
Mike Groen lasted only 3.1 innings in which he allowed seven runs (three earned) on five hits, he walked four and struck out one.
Best hitter for Kinheim was Jasper Keijzer, going 2 for 2 with a walk and three runs scored.
Curacao Neptunus  11  –  0  Vaessen Pioniers
In a very lopsided game, Curacao Neptunus needed only seven innings to seal the fate of
Vaessen Pioniers. Where Pioniers' Chris Pfau retired the side in the first inning, Neptunus scored the opening run in the second as Gianison Boekhoudt drew a lead off walk and advanced to third on Dashenko Ricardo's double to left field. After Rien Vernooij was walked intentionally, Shaldimar Daantji hit into a 5-2 force out and reached first base on a fielder's choice. With the bases still loaded, Daniel Fernandes walked in the opening run.
Another bases loaded walk in the third inning drove in the second run for Neptunus.
Two innings later the Rotterdam based team would score seven runs on back-to-back singles and a homerun hit  by Dashenko Ricardo, followed by another single, a walk and again a three run homerun, this time hit by Daniel Fernandes. Dwayne Kemp homered in the seventh run on a solo shot.
Two more runs in the seventh, ended the game in seven inning thanks to the mercy rule.
Orlando Yntema earned the win as he pitched a "complete" game in which he no-hit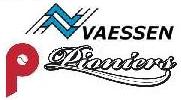 Vaessen Pioniers. He gave up three walks though and struck out five. It was Yntema's third no-hitter in the Hoofdklasse.
Chris Pfau took the loss after four innings and three batters faced in the fifth. Pfau gave up five runs on six hits, walked six and fanned two.
Best hitter in this slugfest for Neptunus was Dashenko Ricardo, who went 5 for 5 (!) with a double, a homerun, four RBI and two runs scored.
De Glaskoning Twins  3  –  7  Pickles UVV
Yes you read it well: Pickles UVV. The club from Utrecht has signed a three year deal with a new main sponsor, its first in twenty years. The company is named Firma Pickles Burgers and Wines. The firm is an upcoming burger chain that serves quality burgers and wine.
Apparently the new sponsor gave UVV a new boost as it took an early 2-0 lead in the first
inning.
Three innings later UVV added three more runs when Berend Ruben scored from third (with runners on the corners) on a wild pitch by Cedric Desmedt. Where Twins normally plays solid baseball, the defense wasn't the strongest part of their game today. The next pitch wasn't caught by catcher Stijn Janssens and Swen Jongejans advaned to third base from where he scored on Dennis Ribbens' ground ball single to left field.
When Jamie Verheijleweghe singled through the left side, Ribbens advanced to third and scored on the muffed throw by left fielder Nick Peels.
In the sixth, UVV scored two more runs to take a 7-0 lead.
Twins would come back a bit as they scored a run in the eighth and two more in the ninth, but their comeback wasn't enough.
Jurjen van Zijl earned the win after seven innings in which he gave up five hits, walked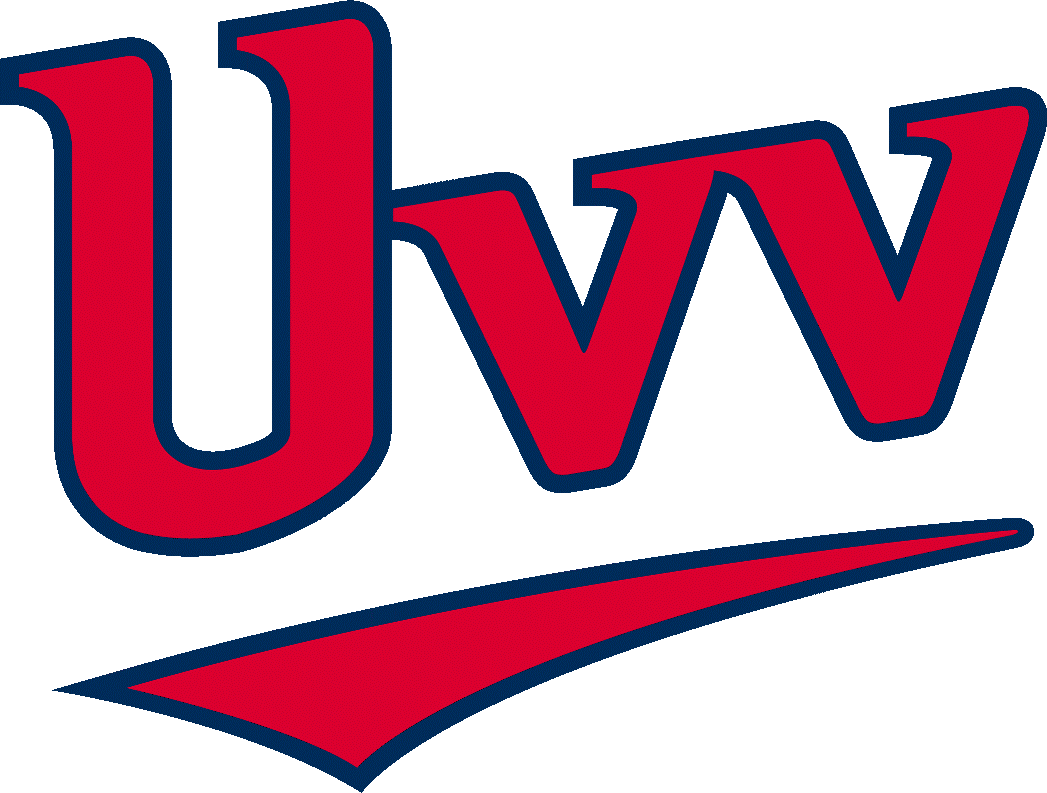 three and struck out seven.
Cedric Desmedt took the loss as he gave up five runs (four earned) on six hits in 3.2 innings. He walked four and struck out five.
Best hitter for Pickles UVV was Dennis Ribbens, who went 2 for 3 with an RBI, two runs scored and a walk.
L&D Amsterdam Pirates  8  – 4  HCAW

HCAW celebrated that today's game was its 1750th game in the Hoofdklasse, by far a record in Dutch baseball. All day there were festivities and an hour before game start, many former players of the club were celebrated too.
L&D Amsterdam Pirates spoiled the party as it beat HCAW in a game in which the score went back and forth.
Pirates took a slim 1-0 lead in the third inning after Rashid Gerard hit a lead off single to
center field, followed by a sac bunt laid down by Linoy Croes, that made Gerard advance to second base. A throwing error by catcher Julian Goins allowed him to move to third, from where he scored on a balk.
But HCAW did not have to intention to have their party spoiled as the team scored three runs in the fourth inning. Kevin Weijgertse led off with a double to left field, followed by a single to first base, hit by Julian Goins. When Kevin Nieveld singled to shortstop Michael Duursma, he drove in Kevin Weijgertse for the first run of HCAW. With runners in scoring position after Raoell Kortstam laid down a sac bunt, Dalvin Kortstam singled down the left field line to drive in two more runs to give HCAW a 3-1 lead over Pirates.
But Pirates would tie the game in the next inning when Linoy Croes hit a solo shot and Nick Urbanus scored on Remco Draijer's double to right field.
HCAW took another lead when it scored a run in the bottom of the fourth. But from there the run production of HCAW stalled while L&D Amsterdam Pirates just warmed up and scored three more runs in the sixth, one in the seventh and another in the ninth.
For the first time this season, L&D Amsterdam Pirates played a game without miscues. 
Kyle Ward earned the win for Pirates as he lasted six innings in which he gave up four runs on ten hits. Ward walked one and struck out seven.
Ian Delamarre took the loss after three innings in relief. He gave up four runs (two earned) on two hits and three walks. He also struck out one batter.
Best hitter for Pirates was Linoy Croes, who went 2 for 3 with a homerun, two runs batted in and two runs scored.
Standings:
| | | | | | | | | |
| --- | --- | --- | --- | --- | --- | --- | --- | --- |
| | Team | Games | Won | Tie | Lost | Points | Runs For | Runs After |
| 1 | L&D Amsterdam Pirates | 11 | 10 | 0 | 1 | 20 | 93 | 37 |
| 2 | Curaçao Neptunus | 11 | 9 | 1 | 1 | 19 | 75 | 27 |
| 3 | De Glaskoning Twins | 11 | 6 | 0 | 5 | 12 | 54 | 40 |
| 4 | Kinheim | 11 | 5 | 1 | 5 | 11 | 56 | 49 |
| 5 | Pickles UVV | 11 | 5 | 0 | 6 | 10 | 63 | 63 |
| 6 | Vaessen Pioniers | 11 | 4 | 0 | 7 | 8 | 26 | 54 |
| 7 | HCAW | 11 | 3 | 0 | 8 | 6 | 42 | 74 |
| 8 | DSS | 11 | 1 | 0 | 10 | 2 | 34 | 99 |