Today the following matchups were scheduled: Kinheim hosted UVV in Haarlem, Pioniers were the home team vs HCAW, Curacao Neptunus hosted DSS from Haarlem and De Glaskoning Twins were the "home" team in Dordrecht as they hosted L&D Amsterdam Pirates. Overall the results were as expected but one game ended with a major surprise. Two games were rather lopsided but one had a score that went back and forth.
Pickles UVV 9 – 15  Kinheim
This was the game in which the score went back and forth. Pickles UVV took a 6-0 lead in the second and extended it with two more runs in the third. In the bottom of that inning,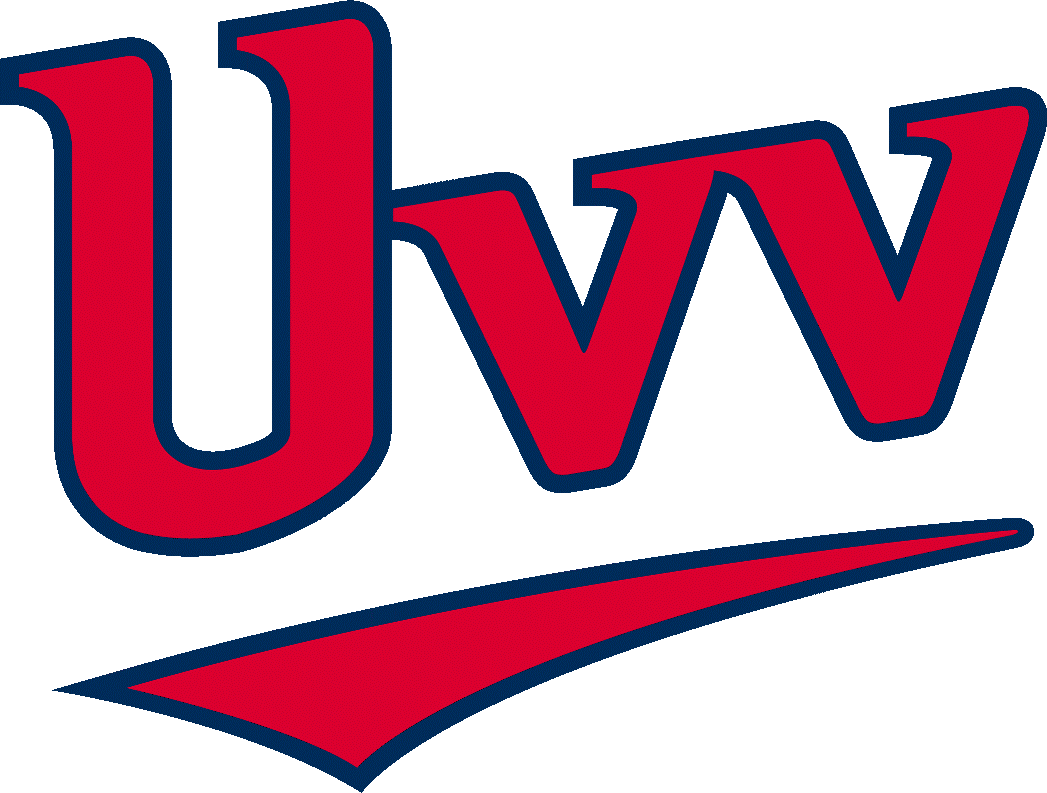 Kinheim got on the board later that inning.
After that 8-1 lead, Kinheim had two big innings to tie the game at eight.
But UVV showed some flexibility as they took the lead again in the sixth inning when Julian Rip scored on a wild pitch by Nick Veltkamp.
But in the bottom of the sixth, Kinheim dealt a blow that Pickles UVV would not overcome. With the bases loaded and two outs, Jasper Keijzer hit a bases clearing double down the left field line. Keijzer scored the fourth run when Julio Hernandez singled to left center field.
In the next inning, Kinheim would score three more runs to reach the final score of 15-9. Due to the curfew rule only eight innings were played.
In a sheer hopeless situation Kinheim showed that it has some backbone and showed that a baseball game is really never over until it's over.
After three innings in relief, Nick Veltkamp earned the win as he gave up only one hit, struck out one and threw two wild pitches. 

Kevin van Veen lasted only 1.2 innings in which he gave up six runs on five hits.
Jasper Keijzer was the best hitter for Kinheim as he went 1 for 1 with his bases clearing triple, three runs batted in and three runs scored.
HCAW  0  –  5  Vaessen Pioniers
One big inning was enough for Vaessen Pioniers to stay at the right side of the score. In all
the innings, HCAW never got passed second base as Lars Huijer pitched a gem. In seven innings, Lars allowed only three hits and struck out eleven without walking a batter.
Kevin Dirksen started the second inning for Pioniers with an HBP followed by Brian Raap, who reached base on a throwing error by pitcher Sander Helmendach on which Kevin Dirksen reached third base. A single down the left field line, hit by Shurman Marlin, drove in Dirksen for the opening run. After Mark Smit drew a walk, Glenn Backer tripled to right center field to drive in three runs. Eventually the final run was scored when Glenn Backer touched home plate after Mervin Gario's single.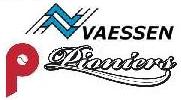 Next to the second inning, Pioniers had runners on third twice but failed to score.
Lars Huijer earned the win. The loss went to Sander Helmendach, who gave up five runs (four earned) on five hits in six innings. He walked three and struck out four.
Best hitter for Pioniers was Glenn Backer who went 1 for 2 with a bases clearing triple that drove in three runs.
DSS  4  –  3  Curacao Neptunus
Trailing by one run, with the bases loaded and only one out in the bottom of the ninth, things looked to be turning around in Curacao Neptunus' favor.

When Curaco Neptunus took a 3-0 lead in the third inning, the game appeared to become a walk over for the Rotterdam based team. But DSS got back in the game in the fourth as they scored one run. For the next two innings neither team would score. But in the top of the seventh, DSS had a big inning. With one out and the bases loaded, Ryan Miner singled to third base and advanced all runners to the next base. Another single by Menno Lenting drove in another run, followed by a bases loaded walk drawn by Melvin Perdue, to give DSS a 4-3 lead.
Donny Breek, who had pitched six innings, was replaced by Gijs Timmer who kept the Neptunus lineup in check for 0.2 innings. Max Ploegstra then stepped in as a reliever and also kept Neptunus on a leash. Kevin Geestman replaced Ploegstra in the bottom of the eighth inning and retired the Kemp brothers for the final two outs of the inning.
In the ninth Geestman loaded to bases to get to the situation as described on top of this game report. But Geestman retired the next two hitters for the final two outs of the game as Daniel Fernandes flied out to shortstop Mitchell Dautzenberg and Gianison Boekhoudt
struck out.
Donny Breek earned the win as he lasted six innings in which he gave up all runs for Neptunus on six hits, four walks and in which he struck out four.
Losing pitcher was Bayron Cornelissen, who faced five batters in the seventh inning and who recorded only one out. Cornelissen gave up one run on two hits and walked two.
Best hitter for DSS was Ryan Miner, who got two basehits out of four at bats with a run batted in.
L&D Amsterdam Pirates  8  –  2  De Glaskoning Twins
In a lopsided game in which L&D Amsterdam Pirates stayed at the right side of the score,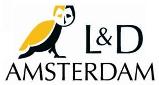 De Glaskoning Twins could not get a grip on Kevin Heijstek's pitches. Heijstek lasted seven innings in which he gave up only two runs on six hits. He didn't walk a batter and fanned four. In the bottom of the third, Twins started to hit his pitches. Back-to-back-to-back pitches loaded the bases.After Adrian Anthony hit towards third base, the out was made at home plate. But Jeffrey Arends singled up to the middle to drive in two runs, the only ones that Twins would score.
A three run second inning, a two run third, a one run fourth and a one run eighth and ninth inning, led to eight runs for Pirates.
The game ended with one of Pirates' three double plays, in this case a 6-3 double play.


It may be clear that Kevin Heijstek was the winning pitcher.
Ben van Nuffel lasted only three innings in which he gave up five runs (four earned) on five hits Ben walked five and struck out two.
Best hitter for Pirates was Rashid Gerard, who went 2 for 4 with two runs batted in and a run scored.
Standings:
| | | | | | | | | |
| --- | --- | --- | --- | --- | --- | --- | --- | --- |
| | Team | Games | Won | Tie | Lost | Points | Runs for | Runs after |
| 1 | L&D Amsterdam Pirates | 13 | 12 | 0 | 1 | 24 | 110 | 41 |
| 2 | Curaçao Neptunus | 13 | 10 | 1 | 2 | 21 | 83 | 32 |
| 3 | Kinheim | 13 | 7 | 1 | 5 | 15 | 76 | 60 |
| 4 | De Glaskoning Twins | 13 | 7 | 0 | 6 | 14 | 66 | 57 |
| 5 | Pickles UVV | 13 | 5 | 0 | 8 | 10 | 81 | 88 |
| 6 | Vaessen Pioniers | 13 | 5 | 0 | 8 | 10 | 32 | 59 |
| 7 | HCAW | 13 | 3 | 0 | 10 | 6 | 44 | 88 |
| 8 | DSS | 13 | 2 | 0 | 11 | 4 | 40 | 107 |