With the weather completely different than last Thursday, when it was weather for summer night baseball, the following games were played today: De Glaskoning Twins hosted L&D Amsterdam Pirates. Pickles UVV faced Kinheim in Haarlem, Vaessen Pioniers took on HCAW and Curacao Neptunus hosted DSS from Haarlem. 
De Glaskoning Twins  0  –  5   L&D Amsterdam Pirates
This game turned out to be a real pitcher's duel. Justin Erasmus who pitched his final game for De Glaskoning Twins, pitched a no-hitter until the sixth inning when Michael Duursma singled to left center field to spoil the no-hitter. In the sixth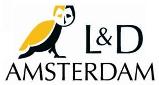 inning Twins put runners on the bases when Jarreau Martina and Bart Hanegraaff hit back-to-back singles. Jeffrey Arends was walked intentionally with one out. But Kyle Ward kept his cool as he retired the next two batters to get out of the jam.
In the top of the eighth, Pirates had a good scoring opportunity with Rashid Gerard on second base with only one out, but the catcher was bowled off second base with a pick off.
Justin Erasmus made his last game a memorable one as he lasted the full nine innings and kept Pirates on a leash as he gave up only three hits. Twins didn't score in the regular nine innings as well, so a tie breaker was needed.
But after Justin Erasmus was pulled and Brenda Schoemaker replaced him, the Pirates line up struck hard. With runners on first and second, catcher Bart Janssen let a ball get passed him so Linoy Croes and Denny Rombley moved up a base. When Patrick Bok hit the ball towards second baseman Christopher Ge, the latter committed a throwing error that allowed Pirates to take a 2-0 lead. With Patrick Bok at third base, Jesse Aussems singled down the left field line to drive in Bok. Another error, this time by left fielder Nick Peels when Michael Duursma hit towards left field, allowed Pirates to score two more runs.
A fifth run for Pirates was scored when Gilmer Lampe drove in Nick Urbanus from third on a sac fly.
Daan Hendrix replaced Tom de Blok in the bottom of the tenth. He gave up a single to Anthony Vrolijk to load the bases. But Twins failed to score as Nick Peels reached on a 5-2 fielder's choice and Christopher Ge was thrown out at home plate. Shurty Tremus then lined out to second baseman Nick Urbanus and Jarreau Martina hit into a 4-6 ground out
for the final out of the game.
Tom de Blok earned the win as he pitched the eighth and the ninth inning and he struck out three, walked one and gave up one hit.
Brenda Schoemaker took the loss as he gave up all five runs to Pirates, even though Erasmus was tabbed for the two runners that were placed on first and second because of the tie-breaker rule. Of the three runs that Schoemaer was credited for, only one was earned.
Best hitter for Pirates was Michael Duursma, who went 2 for 5.
Both teams collected seven hits but three errors cost Twins the game.
DSS  2  –  12  Curacao Neptunus
Curacao Neptunus clinched their third mercy rule win of the season as they beat DSS 12-2. Neptunus did not have a big inning but scored with regularity. In the first inning they took
a 1-0 lead when Benjamin Dille scored from second base on Gianison Boekhoudt's single through the right side.
Neptunus scored two runs in the third, the fourth, the sixth and in the seventh inning and three runs in the fifth inning.
DSS scored two runs in the seventh inning to keep their glimpse of hope alive. A leadoff walk and back-to-back-to-back singles drove in the first run for the Haarlem based team. When Mitchell Dautzenberg hit into a 4-3 double play, he drove in Tino van Erk for the second run. But that was it as Orlando Yntema retired Ryan Miner by striking him out. With these two runs the difference between the two teams was eight runs. Neptunus stepped on it one more time to end the game prematurely. A triple by Urving Kemp, a single by Christian Diaz and a double by Dashenko Ricardo drove in the needed two runs to finish the game in seven innings.
Orlando Yntema pitched a seven inning complete game in which he gave up two runs on seven hits. He walked three and struck out four. He wasn't as dominant as he can be but there was no need to as the offense was on a roll today.


MIke Groen lasted five innings for the loss. He struck out one, walked three and gave up eight runs (three earned) on nine hits. He sure wasn't helped by his defense today as his team mates committed three errors.
Best hitter for Neptunus was Dashenko Ricardo who went 3 for 5 with a triple, a double, three RBI and two runs scored. Ricardo's batting average now stands at a whopping .491.
UVV  2  –  13  Kinheim
UVV was no match for Kinheim today. UVV took a quick 2-0 lead when Steven van Reem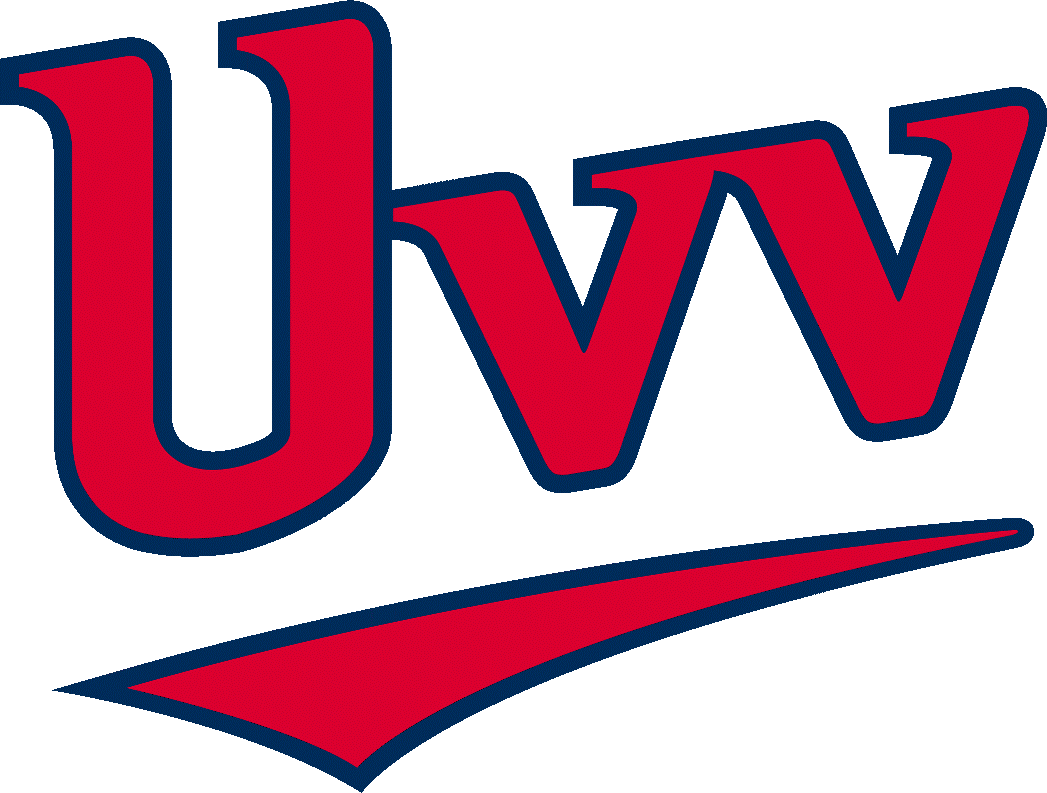 drew a bases loaded walk ,followed by an RBI bunt single laid down by Rick Kuipers.
But Kinheim would bounce back immediately as they also scored two runs in the bottom of the first.
For the remainder of his outing Glen Wassink cruised through the game. In the remaining five innings he gave up four more singles but kept UVV scoreless.
Already leading 9-2 at the start of the bottom of the sixth inning, KInheim had another big inning. With two outs and the bases loaded, Thijs Steenwijk threw a wild pitch that allowed all runners to advance and Niels van Weert to score. Third baseman Omar Williams then committed a fielding error when Jasper Keijzer hit towards him which allowed Chiel Berkhout scored an unearned run. When Julio Hernandez singled to center field he drove in two more runs to reach the final score.
Glen Wassink earned the win as he struck out three and walked four.


Jurjen van Zijl took the loss. In four innings he gave up nine hits (six earned) on seven hits and he fanned three and walked five.
Chiel Berkout was Kinheim's best hitter as he went 2 for 3 with two runs scored.
HCAW  2  –  9  Vaessen Pioniers
Even though Vaessen Pioniers needed the full nine innings, HCAW wasn't really a match for the Hoofddorp based team.

Pioniers took a quick lead in the first inning when Zerzinho Croes tripled, Mervin Gario doubled and Quentin de Cuba homered to right field.
With runners on first and second and two outs in the third inning, Mark Smit reached first base on a dropped fly ball by right fielder Marciano Philippi. Brian Raap and Kevin Dirksen scored on the error and Smit advanced to second. Glen Bakker singled through the left side to drive in another unearned run.
After Jelle Blaauw drew a walk, he scored all the way from first as Raoell Kortstam singled through the right side and right fielder Shavently Profar committed a fielding error on which Korstam advanced to third.
After Pioniers scored two more runs in the seventh inning, they scored one more run after HCAW scored their final run in the eighth.
Chris Pfau earned the win in seven innings, in which he gave up one unearned run on eight hits. Pfau walked two and struck out twelve (!).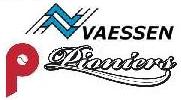 Kaj Timermans lasted six innings and took the loss after he allowed six runs (three earned) on seven hits. Kaj walked three and struck out four.
Best hitter for Pioniers was designated hitter Brian Raap, who went 2 for 3 with a double, an RBI and two runs scored.
Standings:
| | | | | | | | | |
| --- | --- | --- | --- | --- | --- | --- | --- | --- |
| | Team | Games | Win | Tie | Loss | Points | Runs for | Runs after |
| 1 | L&D Amsterdam Pirates | 14 | 13 | 0 | 1 | 26 | 115 | 41 |
| 2 | Curaçao Neptunus | 14 | 11 | 1 | 2 | 23 | 95 | 34 |
| 3 | Kinheim | 14 | 8 | 1 | 5 | 17 | 89 | 62 |
| 4 | De Glaskoning Twins | 14 | 7 | 0 | 7 | 14 | 66 | 62 |
| 5 | Vaessen Pioniers | 14 | 6 | 0 | 8 | 12 | 41 | 61 |
| 6 | Pickles UVV | 14 | 5 | 0 | 9 | 10 | 83 | 101 |
| 7 | HCAW | 14 | 3 | 0 | 11 | 6 | 46 | 97 |
| 8 | DSS | 14 | 2 | 0 | 12 | 4 | 42 | 119 |