Today the following games were scheduled: L&D Amsterdam vs Kotlarka Prague, Fortitudo Bologna vs Curacao Neptunus, T&A San Marino vs Heidenheim Heidekõpfe, Regensburg Legionäre vs A.S.D. Rimini Pirates.
For Kotlarka Prague, T&A San Marino, Heidenheim Heidekõpfe and A.S.D. Rimini Pirates it was a must win situation because all lost yesterday.
Fortitudo Bologna  1  –  0  Curacao Neptunus
In a very close game that really was a nail biter, Fortitudo Bologna took a 1-0 lead in the second inning. With two outs, Alessandro Vaglio doubled to
center field on a 3-1 offering and scored on Paolino Ambrosino's single through the left side.
Most of Nepunus' at bats were over rather quick, except for the fifth, the sixth and the ninth. In all of those innings the Rotterdam based team had runners in scoring position but in all of the cases the the team failed to score and thus lost by the minimal margin of one run.
Nicholas Pugliese recorded two quick outs in the bottom of the ninth but then loaded the bases on two walks and a single, but eventually got out of the inning without any damage as Dwayne Kemp grounded out to shortstop for the final out.
A bitter loss for Diegomar Markwell, who, despite being tabbed with the loss, pitched a
good game. In seven innnigs he gave up one run on nine hits. The four walks and only two strike outs that Markwell recorded were rather unusual for him.
Paul Rivero earned the win for Bologna as he lasted eight innings and gave up just six hits, two walks and struck out three.
Nicholas Pugliese earned the save despite loading the bases in the ninth.
Best hitter for Fortitudo Bologna was Paolino Ambrosini, who went 2 for 4 with an RBI. 
Kotlarka Prague 2  –  10  L&D Amsterdam Pirates
With former Hoofdklasse pitcher Pim Walsma, who is playing now for the second team
of Amsterdam Pirates, better know as Mokum Hawks, on the mound, L&D Amsterdam Pirates faced the current Czech champion.  Walsma lasted five innings and gave up one run on two hits and five walks and he struck out four. Another player that is not part of the regular lineup, Jimmy Osinga, who is playing for the rookie team of Pirates, pitched the final four innings in which he allowed one run on two hits and three walks. He also struck out four.
After Pirates had taken a 4-0 lead in the third inning, Prague got on the board when Daniel Vavrusa drew a walk and advanced to third on Jakub Sladek's double to center field. A throwing error by Patrick Bok, allowed Vavrusa to score the first run for Kotlarka Prague.
In the bottom of the fourth, the offense of L&D Amsterdam Pirates exploded for six runs of which four were unearned.
With an eight run lead, Pirates failed to make it a mercy rule game. Eventually Pirates won 10-2. Pim Walsma earned the win after the afore mentioned five innings.
Marek Minarik was tabbed with the loss. In 3.2 innings, he gave up ten runs (four earned) on eight hits.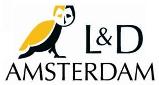 Best hitter for L&D Amsterdam Pirates was Nick Urbanus, who went 2 for 2 with a double, an RBI and three runs scored.
Thanks to this win, L&D Amsterdam Pirates already clinched a spot in the semi-finals. It depends on the outcome of tomorrow's game if they will finish in first place or in second place in group B. 
A.S.D. Rimini Pirates  5  –  3  Buchbinder Legionäre

A hard-fought victory for A.S.D. Rimini Pirates. In a very close game the Buchbinder Legionäre took a surprising lead in the bottom of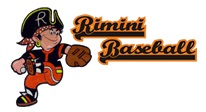 the first inning. After Rimini had opened the score with one run, the Germans took a 2-1 lead on two run homerun to right field, hit by Maik Ehmcke.
Despite giving up three runs in the sixth inning, Clayton Voechting kept pace with his Italian opponent Carlos Richetti. Voechting lasted six innings and gave up four runs (one earned) on four hits, while Richetti lasted 5.2 innings and allowed three runs (two earned) on seven hits.
The relief pitching of the Legionäre gave up one more run while the relievers of Rimini kept Regensburg in check.
Richetti earned the win and Voechting took the loss, while Carlos Teran earned the save after a no-hit ninth in which he walked one and fanned two. 

Best hitter for Rimini was Alfredo DeSimoni who went 1 for 2 with two runs scored. The most impact had Freddy Noguera, who drove in two runs on only one hit out of four at bats. 
Heidenheim Heideköpfe  3  –  4  T&A San Marino
In a pure pitching matchup between Luke Sommer of Heidenheim and Fraylin Florian, it took both teams nine innings to score the first runs.

Both teams had an opportunity to take the lead in an earlier stage of the game. Heidenheim had runners in scoring position in the fourth inning with only one out but the next two batters were retired. San Marino had a runner on second twice but failed to cash in both times.
Eventually, Heidenheim opened the score in the ninth. Jay Pecci drew a lead off walk, advanced to second on a wild pitch and scored when Sacha Lutz singled up the middle.
After Lutz stole second and Simon Guehring was walked intentionally, James McOwen singled to center field to drive in Lutz for Heidenheim's second run.
But San Marino would bounce back as the outing of Luke Sommer lasted one out too long. After recording two quick outs, Sommer gave up a single and a walk before Nicholas Moreale hit a bases clearing double to left field. Eventually Sommer got out of the inning, but only after the damage was already done.
So with the score tied at two, the tie-breaker was needed. With runners placed on first and second, Johannes Krumm laid down a sac bunt to advance the runners to the next base. When catcher Simone Albanese could not hold on a pitch, McOwen scored the go-ahead run. Aaron Hornostaj made a base running boner as he ran home as Philipp Howard hit towards third base. Howard was safe at first while Hornostaj was caught in a 5-2-6-1 run down and was tagged out at home plate.
Luke Sommer was replaced by Wesley Roemer in the bottom of the tenth inning.
San Marino got the bases loaded when the out could not be made after a sac bunt. Back-
to-back singles by Luca Pulzetti and Sebasatiano Poma salvaged the hard-fought victory for San Marino.
Yoimer Camacho pitched the tenth inning for the win. He gave up one run on no hits.
Wesley Roemer took the loss after he gave up the tying run and the winning run in the tenth inning.
Luca Pulzetti was the best hitter for San Marino as he went 2 for 4 with a run batted in. 
Standings: