In a game that was a promotion for baseball, L&D Amsterdam Pirates stepped off the diamond as a victor.
In a game that was a nail biter at times the Amsterdam team stayed at the right side of the score vs Curacao Neptunus: 11-7
Dennis Burgersdijk started for L&D Amsterdam and was flat out dominant in the first three innings; three up, three down in each of them. But in the fourth frame Curacao Neptunus started to see  his pitches and took a 4-2 lead. Amsterdam had scored a run in the first and a run in the second. Burgersdijk gave up a single and a walk and hit Raily Legito with a pitch to load the bases. First it looked like he would get out of the inning without damage as he struck out Gianison Boekhoudt and Dwayne Kemp was tagged out at
home plate, but then Neptunus showed that you never can rule them out as Rien Vernooij hit a bases clearing triple and was driven in himself by Dashenko Ricardo on a single. In the top of the sixth Neptunus added one more run to their score.
But in the fifth, sixth and seventh inning L&D Amsterdam Pirates would score a total of four runs to take the lead again.
The decisive blow came in the bottom of the eighth inning when L&D Amsterdam Pirates scored a bunch of insurance runs. And since Curacao Neptunus is a mental strong team, these runs were very welcome. Who had thought that Neptunus would advance to the semis after trailing 3-1 vs San Marino last night?
Jesse Aussems led of the eighth inning and reached base on a throwing error by second baseman Dwayne Kemp. Then Nick Urbanus doubled off Byron Cornelisse to center field and Aussems scored an unearned run. After Loek van Mil replaced Cornelisse, Michael Duursma grounded out 4-3 and Nick Urbanus advanced to third. Singles by Gilmer Lampe and Danny Rombley drove in two more runs, followed by a homerun to center field hit by Linoy Croes to drive in two more. As writen before, these runs were needed as Neptunus flexed its muscles one more time in the top of the ninth. With two outs and a runner on second, Gianison Boekhoudt homered to left field to bring Neptunus within four runs from Pirates but Tom de Blok retired Christian Diaz for the final out as the latter hit a ground out to first base.
Nick Urbanus played a very important role once again, like he is doing almost all week. Nick went 3 for 4 with three doubles, an RBI and three runs scored. Nevertheless he wasn't the best hitter in the ranks of Pirates. That was Gilmer Lampe, who went 4 for 5 with a double, two RBI and two runs scored.
Manager Charles Urbanus used four pitchers in this game. He replaced Dennis Burgersdijk immediately after he had given up four runs. He exchanged his pitchers rapidly to keep them fresh for tomorrow's final.
Kyle Ward earned the win after 2.2 innings in relief in which he gave up one run on one hit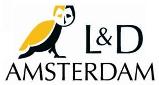 and three walks. Tom de Blok pitched 1.2 innings for the save. He allowed two unearned runs on one hit, walked and fanned one.
Byron Cornelisse took the loss as he gave up the go ahead run in the seventh inning.
L&D Amsterdam Pirates did not even outscore Curacao Neptunus 11-7, they outhit them 16-7 as well.
The opponent of L&D Amsterdam Pirates will come from the game between A.S.D. Rimini Pirates vs Fortitudo Bologna, which will be played later today.