Another game postponed today as the infield of Pickles UVV looked like a swimming pool. The games that were played were those between Kinheim and DSS, Curacao Neptunus and Vaessen Pioniers and L&D Amsterdam Pirates and HCAW.
Kinheim  7  –  2  DSS
After the previous two games were played at the ballpark of Kinheim, both teams crossed the street to face each other at the baseball ground of DSS. 
After Kinheim had taken a 2-0 lead after scoring runs in the second and the fourth inning,
DSS bounced back to tie the game in the fifth. With runners on the corners and two outs, Mitchell Dautzenberg singled down the left field line to drive in Timo van Erk and Menno Lenting singled to drive in Mitchell Koot for the game tying run. But in the next inning, Kinheim walked away with one blow. With runners on first and second, Dudley Leonora hit the ball out of the ballpark for a three run shot. A run in the seventh and a run in the ninth made Kinheim reach the final score of 7-2. DSS was outhit 12-5 and both parties committed two errors.
Kinheim starter David Bergman lasted seven innings for the win. He allowed two runs on four hits, walked two and fanned one. Mike Groen, who lasted six innings took the loss. He gave up five runs (four earned) on nine hits, one walk and struck out one. 
Most impact for Kinheim had Dudley Leonora with his three run homerun out of four at bats. Sander Paap had the best average, going 2 for 4 with a solo homerun.
Curacao Neptunus  9  –  6  Vaessen Pioniers
It wasn't the best outing of Orlando Yntema. In seven innings he gave up six runs (two earned (!)) on nine hits. Nevertheless he clinched the win.
A game with a lot of runs thanks to a couple of errors.
After a crazy first inning in which nine runs were scored, Curacao Neptunus had a 5-4 lead over Vaessen Pioniers.
It took Pioniers until the fifth inning to score the tying run. With one out, Brian Raap doubled down the right field line and advanced to third on a fly out to right field hit by Quentin de Cuba. A wild pitch by Orlando Yntema allowed Raap to score the tying run.
But after scoring a run in the sixth, rumbled a bit more in the seventh. With Ruar Verkerk at second, back-to-back doubles hit by Daniel Fernandes and Raily Legito off Maickel Rietel, drove in two runs. In the ninth an extra run was added to their total to reach the final score of 9-6. In the seventh, Pioniers scored one more run but that was all they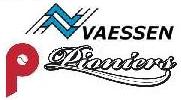 could.
As written above, Orlando Yntema earned the win with two walks and six strikeouts.
Losing pitcher was Chris Pfau. In 6.1 innings he allowed seven runs (five earned) on six hits. He walked four and struck out seven.
Best hitter for Curacao Neptunus was Christian Diaz. He went 3 for 3 with a double, an RBI and two runs scored.
L&D Amsterdam Pirates  5  –  3  HCAW
After L&D Amsterdam Pirates had taken a 2-0 lead by scoring a run in the second inning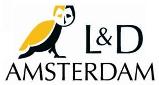 and one in the fifth, HCAW tied it all in the ninth. Robin Schel limited the HCAW lineup to one hit in the fifth inning. Schel was pulled in the eighth. He recorded two walks and four strikeouts. After Levine Gabriels drew a lead off walk in the ninth, Roelie Henrique doubled down the left field line to put runners in scoring position for HCAW. Then Rossini Frolijk singled to second base to drive in Gabriels and cut Pirates' lead in half. Roelie Henrique scored the tying run on Vince Rooi's sac fly to center field.
As the tie breaker rule was implied once again, Pirates put Jesse Aussems at first base and Max Clarijs at second. Both advanced a base on Nick Urbanus' sacrifice bunt, after which Remco Draijer was intentionally walked. With two outs, Kenny Berkenbosch hit a bases clearing double to center field, to give Pirates a 5-2 lead.
HCAW placed Kevin Nieveld at first base and Vince Rooi at second and Kevin Weijgertse singled through the left side to load the bases. A wild pitch by Tom de Blok, allowed Vince Rooi to score the third run for HCAW. But De Blok didn't make any more mistakes as he
struck out the next three batters that he faced for the win. De Blok lasted two innings for the win as he gave up one run (unearned because of this tie-breaker) on one hit and fanned three. Sander Helmendach was tabbed with the loss as he was responsible for the three runs in the tenth, even though two of them were unearned.
Best hitter for L&D Amsterdam Pirates was Danny Rombley, who went 1 for 2 with a double and a run scored.
Standings:

| | | | | | | | | |
| --- | --- | --- | --- | --- | --- | --- | --- | --- |
| # | Team | Games | Won | Tie | Loss | Point | Runs for | Runs against |
| 1 | Curaçao Neptunus | 11 | 9 | 0 | 2 | 18 | 61 | 29 |
| 2 | Vaessen Pioniers | 11 | 8 | 0 | 3 | 16 | 61 | 32 |
| 3 | L&D Amsterdam Pirates | 10 | 7 | 0 | 3 | 14 | 58 | 30 |
| 4 | Kinheim | 12 | 7 | 0 | 5 | 14 | 52 | 32 |
| 5 | HCAW | 10 | 5 | 0 | 5 | 10 | 33 | 37 |
| 6 | De Glaskoning Twins | 11 | 5 | 0 | 6 | 10 | 42 | 53 |
| 7 | DSS | 12 | 3 | 0 | 9 | 6 | 42 | 90 |
| 8 | Pickles UVV | 11 | 0 | 0 | 11 | 0 | 50 | 96 |