The Brooklyn Cyclones will have another promotional night with which they will wear specialized jerseys and hats. Tonight's theme will be Ren and Stimpy, the 90s cartoon of Nickelodeon. As far as I can remember it, the cartoon was rather gross at times.
The Ren and Stimpy jersey will feature the face of Stimpy with Ren on the right sleeve. The Brooklyn Cyclones cap logo will be on the left sleeve. The jerseys will be part of an August 10 night with festivities, on which the Cyclones will be offering a limited edition package that includes a field box ticket and Ren & Stimpy Bobblehead for just $25.
In the past the New York Mets A Short Season affiliate had more Nickelodeon related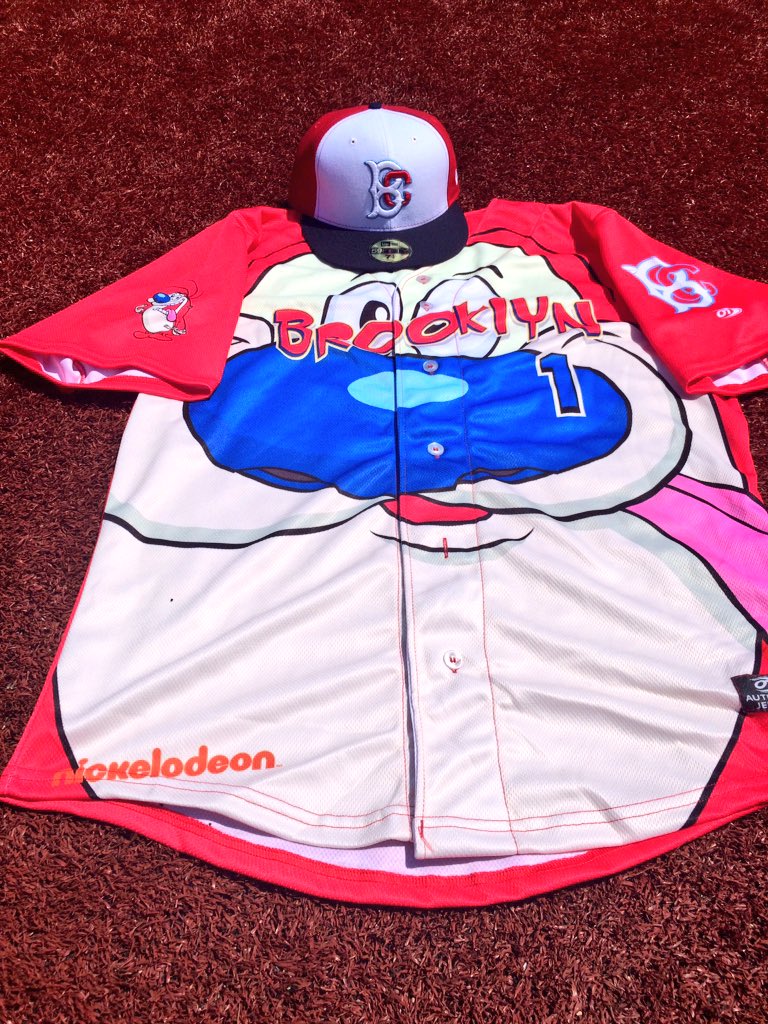 promotions. In 2014 the team wore a "get slimed" jersey. During the Nickelodeon awards shows of the children's TV channel, people are slimed with green stuff. The 2014 jersey were orange with green slime all over it.
This Ren and Stimpy jersey won't be the last aberrant jersey that the team will wear. On August 11, the team will wear 1986 New York Mets based jerseys on a night on which former New York Mets pitcher Jesse Orosco will appear to sign autographs.