On the second day of the final round of the regular season, the following games were scheduled:  HCAW @ DSS, Kinheim @ De Glaskoning Twins, Curacao Neptunus @ L&D Amsterdam Pirates and Vaessen Pioniers @ Pickles UVV. There were some surprising results perhaps because the play off spots were taken.
HCAW  15  –  17  DSS
A crazy game in which the score went back and forth. HCAW took an 8-0 lead by scoring four runs in the first and four in the third but DSS had an offensive outburst in the third
inning to tie the game at eight.
But HCAW took another lead in the fourth as it scored two runs. One inning later it looked like that they had taken a decisive lead when they scored five runs. It all started with a one out triple to right center field. After Boyd Tuhumury drew a walk, Vince Rooi singled home Henrique with a hit through the left side. Back-to-back-to-back singles by Rossini Frolijk, Kevin Nieveld and Kevin Weijgertse, drove in two runs. Julian Goins walked in a run before Gianni Frolijk drove in one more with a single to third base.
But after DSS scored a run in the fifth they added eight more to their score in the sixth inning four on a grand slam homerun by Sven van der Sande.
None of the pitchers in this game lasted very long. On the side of HCAW, Kaj Timmermans lasted only 2.o, Gijs van Els lasted 3.0, Giovanni Tensen lasted only 0.1 inning and took the loss as he allowed seven runs (five earned) on four hits and a walk. Jelle Blaauw lasted two
innings. On the side of DSS, Tim Halderman lasted three innings. Rick Geestman lasted just 1.1 innings, Gijs Timmer earned the win after 3.2 innings in which he kept HCAW limited to only two hits and three walks. Timmer struck out three. Max Ploegstra pitched the ninth for the save as he allowed one hit and struck out one.
Most impact at bat for DSS had Sven van der Sande. He went 3 for 6 with a grand slam homerun, five RBI, two doubles and three runs scored.
Vaessen Pioniers  2  –  3  Pickles UVV
Another surprising result in Utrecht today. Pickles UVV, that struggled all season, managed to clinch a close victory vs Vaessen Pioniers, even though Pioniers outhit them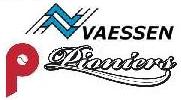 12-6. Three errors would cost Pioniers the game.
In the first four innings, Pioniers did not score, despite collecting six hits on the pitching of Thijs van Steenwijk.
In the third inning, UVV opened the score when Norbert Jongerius scored from third base after Jordan Illis flied out to second baseman Stephen Hensen and the latter committed a throwing error.
One inning later Omar Williams drew a walk, followed by a double hit by Sergino Martis. A single by Steven van Reem drove in Williams and moved Martis to third base. Then Norbert Jongerius got on base thanks to a fielding error by pitcher Chris Pfau, which allowed Martis to score the third run for UVV.
One inning later, Pioniers finally got on the board when Mervin Gario singled through the left side and drove in Christopher Garia from third base. Two innings later, Pioniers would score another run, but after that run, the gas was out of the tank.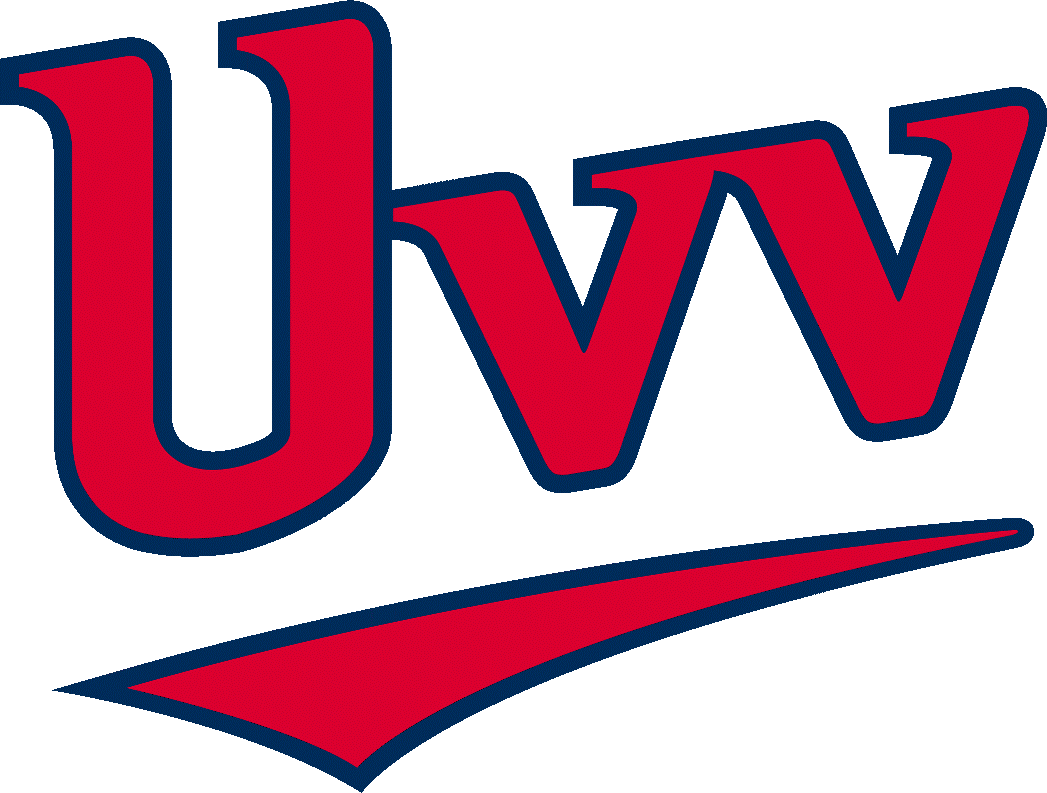 Despite the fact that the scorers said that Thijs Steenwijk earned the win after pitching just 4.1 innings, Kevin van Veen earned the win. He gave up one run on three hits, walked none and struck out one in 4.2 innings in relief. Chris Pfau took the loss. In six innings he gave up three runs (one earned) on four hits, as he walked three and fanned five.
Best hitter for UVV was catcher Sven Jongejans, who went 1 for 2.
Curacao Neptunus  2  –  6  L&D Amsterdam
More surprising results in Amsterdam today. After struggling in the last weeks due to several injuries, L&D Amsterdam beat arch rival Curacao Neptunus. Perhaps Neptunus did
not step on it as the team had made the play offs already. But when you know Neptunus, you also know that the team just cannot throw away a game like that.
Anyhow, Pirates took a 3-0 lead by scoring a run in the third, the fourth and the sixth innings. Robin Schel dominated the Neptunus lineup as he allowed only two hits in seven frames.
But Neptunus came back in the game when Pim Walsma took over in relief. Two singles, a force out and a wild pitch put runners in scoring position before Benjamin Dille singled to left field and drove in Christian Diaz and Shadrach Meulens. Then Tom de Blok replaced Pim Walsma and got out of the inning without further damage.
But in the end the score would be a bit flattered when Pirates scored three more runs in the eighth. After Ber van Driel took the mound to replace Byron Cornelisse, Danny Rombley led off with a single to left center field, followed by a single hit by Linoy Croes. After Rachid Gerard grounded into a 4-6-3 double play, Jesse Aussems doubled down the left field line to drive in Danny Rombley. Back-to-back singles by Nick Urbanus and Max Clarijs drove in three more runs to make it 6-2. Despite getting runners on first and second, Neptunus did not score anymore and Pirates kept the points in Amsterdam.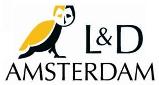 Robin Schel earned the win and Orlando Yntema took a rare loss. In 5.2 innings, Yntema gave up three runs (two earned) on nine hits and two walks. He also struck out two.
Best hitter for Pirates was Linoy Croes, who went 4 for 4 with an RBI and two runs scored.
Kinheim  6  –  7  De Glaskoning Twins
Another wild game with a surprising result in Oosterhout. De Glaskoning Twins had a quick start as it scored three runs in the first inning. It looked like Scott Ronnenbergh was
throwing batting practice as the basehits came rather easy in that first inning. Shurty Tremus singled to center field, followed by a walk drawn by Jeffrey Arend. When Berry van Donselaar doubled down the left field line, both runners scored. When Christopher Gé bunted, both first baseman Niels van Weert and second baseman Thomas Bos went after the ball, which allowed Gé to reach first base safely. Bob van der Meer then grounded out 6-4 and drove in Van Donselaar.
Two innings later, Twins scored one more run, giving the club a commanding 4-0 lead (one would say). Well not quite as Kinheim got on the board in the fourth and rallied for three runs in the fifth to tie the game. In the sixth inning, catcher Dexter de Weert hit a leadoff double down the left field line and was batted in on Jochem Koekijk's single to center field. After Koedijk had stolen second, Jasper Keijzer singled to center field and drove in Koedijk for Kinheim's sixth run.
But the proverb says "It ain't over until it's over" and that was the case today.
Kinheim manager Michael Crouwel sent Chiel Berkhout to the mound to close the game but he had some control issues. He started by giving up a double to Bram Grooten. Stijn Janssens drew a walk on a wild pitch that allowed Grooten to advance to third base. When catcher Dexter de Weerdt tried to bowl Janssens off first base, he threw the ball way past first baseman Niels van Weert, who did not seem to pay attention either. Grooten scored on the error. With runners in scoring position, Jeffrey Arends was walked intentionally but throwing outside the strike zone seemed to be pretty difficult for Berkhout. Eventually, with the bases loaded, Berry van Donselaar chased a bad pitch and hit it towards third baseman Kevin Moesquit who made a throwing error and threw the ball past catcher De Weert and thus allowed Mick Molenaar to score the winning run. 

Keiji Uezono didn't get a lot of help from his defense today as they committed two errors with him on the mound. The win went to Ben van Nuffel, who pitched the final three
innings in which he walked one and fanned three.
Chiel Berkhout took the loss. He managed to record one out but gave up three runs (two earned) on one hit and three walks.
Best hitter for De Glaskoning Twins was Nick Peels, who went 1 for 2.
Standings:
| | | | | | | | | |
| --- | --- | --- | --- | --- | --- | --- | --- | --- |
| # | Team | Games | Won | Tie | Loss | Points | Runs for | Runs against |
| 1 | Curaçao Neptunus | 20 | 15 | 0 | 5 | 30 | 105 | 56 |
| 2 | Vaessen Pioniers | 20 | 15 | 0 | 5 | 30 | 113 | 60 |
| 3 | L&D Amsterdam Pirates | 20 | 14 | 0 | 6 | 28 | 114 | 65 |
| 4 | Kinheim | 20 | 13 | 0 | 7 | 26 | 113 | 66 |
| 5 | HCAW | 20 | 10 | 0 | 10 | 20 | 95 | 91 |
| 6 | De Glaskoning Twins | 20 | 7 | 0 | 13 | 14 | 82 | 114 |
| 7 | DSS | 20 | 4 | 0 | 16 | 8 | 66 | 157 |
| 8 | Pickles UVV | 20 | 2 | 0 | 18 | 4 | 82 | 161 |