Today Curacao Neptunus hosted Vaessen Pioniers and blew a big lead. L&D Amsterdam Pirates hosted Kinheim. UVV clinched a surprising win against HCAW in Bussum and DSS blew a 3-0 lead @ De Glaskoning Twins.
Kinheim  1  –  8  L&D Amsterdam Pirates
Robin Schel dominated the Kinheim lineup today. In nine innings, he surrendered only
one run on eight hits. Only in the sixth inning Kinheim got runners in scoring position after Jochem Koedijk singled and advanced to second on a wild pitch. When Jasper Keijzer grounded out 6-3, Koedijk advanced to third. When Julio Hernandez grounded out to first base, Koedijk scored the sole run for the team from Haarlem.
Pirates on its turn scored the opening run in the fourth when Remco Draijer scored from third on a wild pitch.
In the next inning, Pirates walked away when they scored six runs. Nick Veltkamp struggled with his control when he faced the first three batters as he gave up two walks and hit Max Clarijs with a pitch. So with the bases loaded, Michael Duursma walked in the second run for Pirates. Two singles, two fly outs and a wild pitch drove in four more runs to extend the lead to 7-0. Eventually Pirates would score one more run to walk away with the 8-1 win.
Of course Robin Schel earned the win. He walked one and struck out just one in nine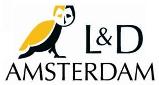 innings. Nick Veltkamp took the loss. In 6.1 innings he gave up eight runs (seven earned) on seven hits. He walked five and fanned one.
Best hitter for L&D Amsterdam Pirates was Nick Urbanus, who went 3 for 4 with an RBI and two runs scored.
Vaessen Pioniers  8  –  7  Curacao Neptunus
Curacao Neptunus took a, what seemed to be a commanding 6-1 lead, but blew it in the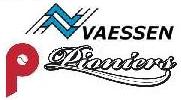 end. Orlando Yntema wasn't his old self as he gave up five runs (four earned) on six hits for the no-decision after five innings. Chris Pfau on his turn also had an off day as he lasted only four innings and surrendered six runs (only three earned). After he was replaced by Jonatan Isenia, who gave up one more run to Neptunus, the bullpen kept Neptunus from scoring.
Vaessen Pioniers showed that in baseball a game isn't over before the final out has been made. A four run sixth inning brought Pioniers within two runs of Neptunus thanks to a grand slam homerun hit by Shurman Marlin.
In the seventh, Berry van Driel gave up a single and two walks to load the bases. As he was replaced by Kevin Kelly, the latter gave up a bases loaded walk to Shurman Marlin.
The decisive blow was dealt by Brennan Nijhof, who doubled to left field  and drove in almost three runs. But after Kevin Dirksen and Quentin de Cuba scored the game tying run and the go-ahead run, Shurman Marlin was thrown out at home for the final out of the
inning.
In the final  inning, Neptunus came close to score runs but eventually Shaldimar Daantji struck out with runners in scoring position.
Winning pitcher was Jonah van Bemmelen who pitched 1.1 inning and limited Neptunus to one hit.  Berry van Driel took the loss as he allowed the three runners on base that eventually scored the game tying run and the game winning run.
Best hitter for Pioniers was Zerzinho Croes, who went 4 for 5  with a double and one run scored.
DSS  3  –  4  De Glaskoning Twins
De Glaskoning Twins started the game uninspired. Therefore DSS took a 3-0 lead also even though Keiji Uezono pitched a decent game. A few errors by the Twins defense gave the lead to DSS.
In the third inning, a fielding error by shortstop Shurty Tremus eventually lead to the opening run for DSS. Two doubles in the seventh, hit by Koen Halderman (lead off double) and Sven van der Sanden led to two more runs for the team from Haarlem. But thanks to three consecutive one run innings (7, 8 and 9) Twins could tie the game, so a tie break was needed. It all started in the seventh inning when Jeffrey Arends and Berry van Donselaar hit back-to-back singles, followed by a sacrifice bunt laid down by Anthony Vrolijk. A single through the left side by Bob van der Meer drove in Jeffrey Arends to punt
Twins on the board. Two outs at third killed the chances for DSS to score the go-ahead run. Twins on the other hand managed to advance the runnners and eventually to load the bases before Jeffrey Arends would draw a walk off walk, quite an anti climax.
Keiji Uezono earned the win by pitching ten innings. In those ten frames, he struck out six, walked two and gave up three runs (two earned) on three hits. Losing pitcher was Gijs Timmer, who had a control problem with the final batter that he faced, allowing him a four pitch walk. Timmer recorded only one out in the tenth inning and gave up one run and one hit.
Best hitter for De Glaskoning Twins was Bram Grooten, who went 2 for 3.
Here are some impressions of today's game:

Fielding error

Out by a mile

Hard-fought win for De Glaskoning Twins
Pickles UVV  9  –  7  HCAW
Pickles UVV helped their own cause today with a surprising win in Bussum vs HCAW. Also HCAW seemed to have a commanding 6-2 lead but eventually UVV came alongside.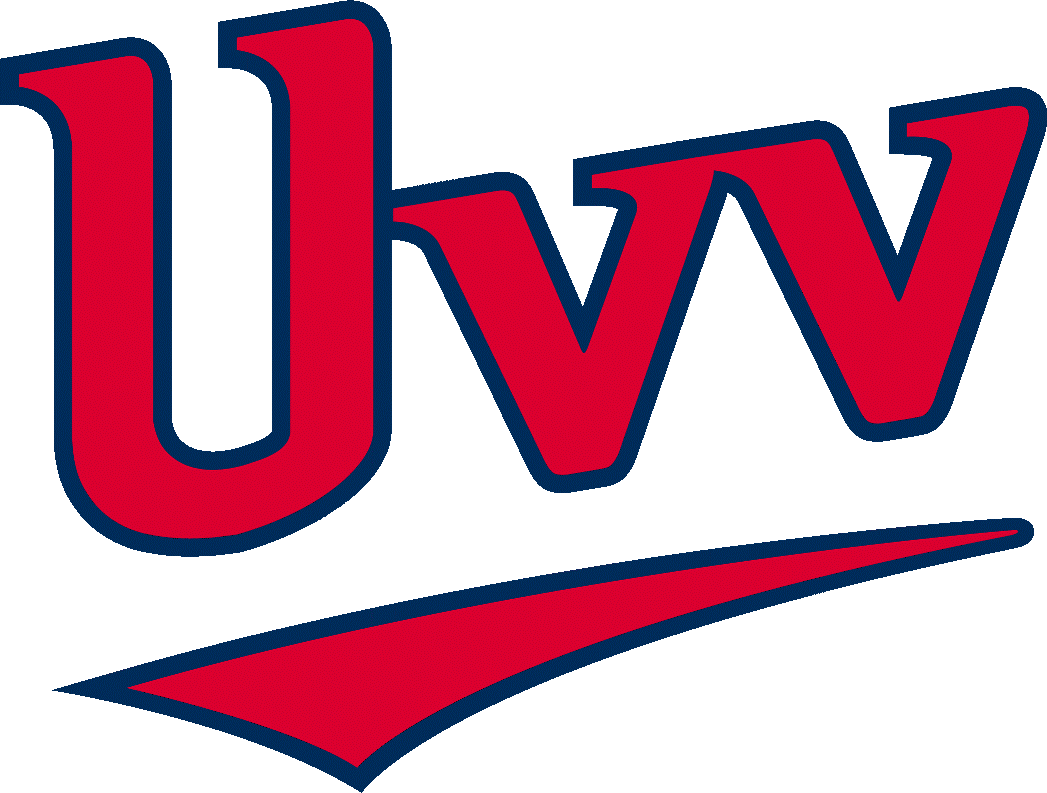 The replacement of Tim Niekerk by Jim Ploeger, normally one of the better pitchers in the Dutch Hoofdklasse, appeared to be a bad move. Back-to-back singles and a bunt by Jamie Verheyleweghen, which resulted in a throwing error by catcher Levine Gabriels, led to the first run in the eighth inning. When UVV loaded the bases, Sergino Martis singled home Verheyleweghen and Kuipers to get within a run from HCAW. The game tying run was scored when Steven van Reem grounded out but drove in Tony Enos.
After both teams did not score in the ninth, a tie-breaker was needed. Rick Kuipers and Jamie Verheyleweghen were placed on second and first. Tony Enos laid down a sac bunt to put both runners in scoring position. After Omar Williams drew a walk, Jordan Illis grounded out to second base but drove in Rick Kuipers for the go-ahead run. Eventually Steven van Reem singled up the middle to drive in Verheyleweghen and Williams.
For HCAW Levine Gabriels was placed on second base and Jelle Blaauw was placed on first. Boyd Tuhumury with a single to right field that drove in Levine Gabriels. But from there the run production stalled and UVV walked of the fiels as the winner.
Earlier in the eighth inning HCAW blew a major chance to take the lead again as they loaded the bases with no outs. But an out at homeplate and a double play prevented HCAW from scoring.
Matt Erickson earned the win. In three innings he was dominating. He gave up only one
run on one hit, walked one and struck out one.
Oscar Meuris took the loss. In two innings he gave up three runs (one earned) on two hits.
Rick Kuipers and Sergino Martis both went 2 for 4. Martis drove in two runs, Kuipers drove in one and scored three himself.
With the loss of DSS in Oosterhout, UVV walks away a bit and has some more room to breathe as it has a four point lead over DSS in the runner up competition now.
Standings:
| | | | | | | | | |
| --- | --- | --- | --- | --- | --- | --- | --- | --- |
| | Play offs | | | | | | | |
| # | Team | Games | Won | Tie | Loss | Points | Runs for | Runs against |
| 1 | Curaçao Neptunus | 5 | 3 | 0 | 2 | 12 | 43 | 22 |
| 2 | L&D Amsterdam Pirates | 5 | 3 | 0 | 2 | 10 | 29 | 23 |
| 3 | Vaessen Pioniers | 5 | 3 | 0 | 2 | 8 | 27 | 25 |
| 4 | Kinheim | 5 | 1 | 0 | 4 | 2 | 18 | 47 |
| | | | | | | | | |
| | | | | | | | | |
| | Runner up competition | | | | | | | |
| # | Team | Games | Won | Tie | Loss | Points | Runs for | Runs against |
| 1 | HCAW | 5 | 4 | 0 | 1 | 14 | 28 | 15 |
| 2 | De Glaskoning Twins | 5 | 3 | 0 | 2 | 10 | 21 | 16 |
| 3 | Pickles UVV | 5 | 2 | 0 | 3 | 6 | 21 | 28 |
| 4 | DSS | 5 | 1 | 0 | 4 | 2 | 10 | 2 |