The O's have extended their player development contract with their A Short Season affiliate, while the M's have embraced a new AA club in the Arkansas Travelers.
The Baltimore Orioles and the Aberdeen IronBirds (A Short Season, New York-Penn
League) have extended their player development contract with two more years through the 2018 season.
The two teams have been affiliated since the inaugural season of the IronBirds in 2002. Before moving to beautiful Ripken Stadium in Aberdeen, the club played in Utica under the names Blue Jays and Blue Sox.
Orioles Executive Vice President of Baseball Operations Dan Duquette stated: "The Orioles appreciate the commitment the IronBirds make every year to develop Major League players and we enjoy working with Ripken Baseball to provide entertaining teams for our fans," said. Aberdeen is an excellent town for Orioles players, and we are happy to continue this community investment alongside our goal to provide our fans a perennial contending team."
The Seattle Mariners and the Arkansas Travelers both parted ways with their former partners. The M's left the Jackson Generals and the Travelers were left by the Angels.
The Mariners decided to fill the void that the Angels left in Little Rock.  The agreement between the two new partners will cover the 2017 and 2018 season.
Travs president Russ Meeks commented, "The Travelers are excited to have this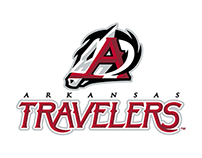 opportunity to start a new relationship with the Seattle Mariners. This also brings an opportunity to, again, work with Jerry Dipoto and his staff. We have a mutual understanding of our goals and objectives in the development of players at the Double-A level. We believe this is a great opportunity for our loyal Travelers fans."
"The Mariners look forward to working closely with our new partner, the Arkansas Travelers. It is a franchise with great fans, a great staff and a great ballpark, as well as a long and storied history in professional baseball, dating back to 1901. Both organizations are committed to the community, good baseball and an entertaining ballpark experience" said Mariners Executive Vice President & General Manager Jerry Dipoto.
The history of the Travelers dates back to 1963 as the team played in the International League (AAA). In 1964 the team moved to the Pacific Coast League and played there through the 1965 season. In 1966 the team moved to the AA Texas League and plays there ever since.