After game three was rained out yesterday, both teams faced each other tonight. 
Curacao Neptunus stayed on the right side of the score as it beat L&D Amsterdam Pirates 7-3.  The score could have been a lot higher if Neptunus had not left thirteen runners on base. In total they had runners in scoring position five times without scoring a run. Pirates on its turn left seven runners on base and had runners in scoring position three times without taking advantage of it.
Curacao Neptunus  7  –  3  L&D Amsterdam Pirates
With Robin Schel on the mound for Pirates, Neptunus took an early 1-0 lead. With Randolph Oduber on first, Gianison Boekhoudt doubled to center field and allowed Oduber to score.

One inning later Neptunus scored three more runs to take a decisive lead. With Dashenko Ricardo on first, Shaldimar Daantji tripled to right center field to drive in Ricardo. When Christian Diaz hit towards shortstop Michael Duursma, the latter committed a fielding error that allowed Daantji to score the third run for Neptunus. When Randolph Oduber doubled to left center field, Diaz scored the fourth run for Neptunus.
Eventually Pirates got on the board in the fourth when Nick Urbanus hit a lead off double, advanced to third on a 5-3 ground out hit by Kenny Berkenbosch and scored on a passed ball.
Neptunus would score five runs (three earned) that Robin Schel was tabbed for. He left the game in the fifth inning, leaving two runners on base for Daan Hendrix. His counterpart, Diegomar Markwell, fared a lot better as he managed to record one  more out than Schel did and gave up two runs in 5.1 innings pitched.
Pirates had a major chance to add more runs to their score in the fifth inning. After Max Clarijs had scored Pirates' second run, the team took too much risk when Michael Duursma tried to score from first base on Nick Urbanus' double to right center field, but was nailed on the plate on a 9-4-3 play.
With Kevin Kelly replacing Berry van Driel in the bottom of the eighth inning, Pirates did not get more grip on the game, unlike the previous two games. Gilmer Lampe hit a full count, lead off homerun to make it 5-3 but Kelly would get out of the inning without further damage.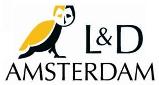 The ninth inning was the inning in which Pirates really lost the game. Pim Walsma replaced Daan Hendrix in the top of the ninth, which appeared to be a bad move by manager Charles Urbanus as Gianison Boekhoudt hit a lead off homerun to right center field to extend Neptunus' lead to 6-3. After Dwayne Kemp drew a walk, he stole second and advanced to third on a fly out to first base. When Rien Vernooij drew a walk on four pitches, Kemp scored on a wild pitch by Walsma. Then Benjamin Dille was hit by a pitch to put runners on first and second.
Neptunus loaded the bases before Walsma got out of the inning but by then the damage was already done.
Loek van Mil retired the side in the ninth and secured the win for Neptunus.
Robin Schel took the loss. He gave up nine hits ands struck out three. Diegomar Markwell earned the win as he allowed eight hits, walked three and fanned two. 
Best hitter for Curacao Neptunus was Dashenko Ricardo. Ricardo went 4 for 5 with two doubles and two runs scored.
This report was brought to you by Score66 Baseball