Dutch Hoofdklasse baseball club from Hoofddorp, Vaessen Pioniers has reached an initial agreement with manager Dè Flanegin to extend the contract between the two parties with another year. A year sounds short but doesn't need to be bad. Walter Alston, manager of the Brooklyn and Los Angeles Dodgers spent 22 years with the Dodgers only on contracts on a yearly base.
The two parties agree with each other for the biggest part. Flanegin is convinced that he and Pioniers can reach an agreement about the final details.
According to Flanegin, the biggest part of the team will return next year, except for four players, mainly pitchers. But for the vacant spots he already knows who is on his wish list. He also thinks that there is room for improvement concerning the field positions. He is eyeing players outside the club but also from the inside of the club. But since the biggest part of the team will stay, it means that the team can grow and can get stronger.
It is a compliment towards the club that the biggest part of the team will stay. It shows that they are on the right track. Pioniers had a rough start in the 2016 season, but as the season continued, the team started to play better. Eventually the club missed the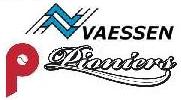 Holland Series by a nose hair. Without the playoff system (nr. 1 of the regular competition received six points, the nr. 2 four, nr. 3 two and nr. 4 none) Pioniers may have well reached the play offs. The team realizes this and that fact was the reason why most of the players decided to stay.
With that the goal for the 2017 season has been set: reaching the play offs and winning the championship. According to the manager, this is something that you should reach for anytime.


In 42 games, Flanegin guided Vaessen Pioniers to a 27-15 season record (.643) with 223 runs for and 154 runs against.
This report was brought to you by Score66 Baseball