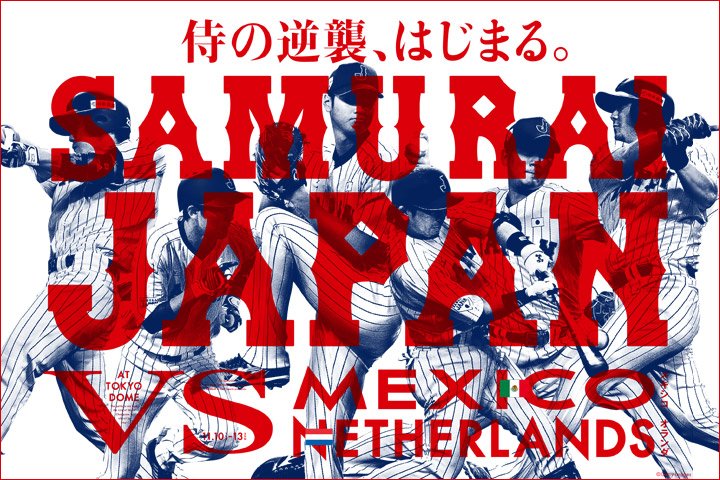 A few months ago, you could read here that there will be a set of friendly games between team Kingdom of the Netherlands and team Samurai Japan in November 2016.
According to the website of Samurai Japan, the roster of the Dutch team has been released. According to a source within the Dutch baseball federation, there are still negotiations going on with players, so the following list will likely be subject to change.
The following players will head to Japan for the friendly games that will be played on November 12 and 13 (Saturday and Sunday) in the Tokyo Dome, home of the Yomiuri Giants.
Pitchers:
Berry van Driel , Diegomar Markwell, Kevin Kelly, Loek van Mil, Orlando Yntema, Byron Cornelisse (all Curacao Neptunus), Jim Ploeger (HCAW), Jair Jurrjens (no team), Lars Huijer (Vaessen Pioniers), Mike Bolsenbroek (Regensburg Legionaere) and Tom de Blok (L&D Amsterdam Pirates).
Catchers:
Dashenko Ricardo, Gianison Boekhoudt (both Curacao Neptunus) and Shawn Zarraga (Los Angeles Dodgers / Oklahoma City Dodgers).
Infielders:
Dwayne Kemp (Curacao Neptunus), Sharlon Schoop (Baltimore Orioles / Bowie BaySox), Yurrendel De Caster (no team) and Nick Urbanus (L&D Amsterdam Pirates).
Outfielders:
Christopher Garia (Vaessen Pioniers), Kalian Sams (no team), Randolph Oduber (Curacao Neptunus).
It is very well possible that some of the mentioned players will be linked to other clubs after the November 1 deadline of the Dutch hoofdklasse's transfer period.
This set of games will be a preparation for the upcoming World Baseball Classic. And according to previous news reports, the Dutch can ask MLB for permission to let their players participate in the exhibition games since these games are preparation games for the upcoming World BaseBall Classic.
The roster may contain 28 players. Since only 21 are named in the aforementioned list, there will be players added for sure.
The Japanese team will contain NPB players only, so they will be a tough opponent for team Kingdom of the Netherlands. Team Samurai Japan is looking to these games as a preparation for the World Baseball Classic, so the team is very serious in its approach.