According to baseball.it the roster of team Europe, that will participate in the Asia Winter Baseball League in Taiwan, has been released.
The team with some of the biggest talents in Europe contains a couple of surprises. First of all the manager. Last year the team was under the helm of Italian manager Gilberto Girali, this year former MLB player Desi Relaford will be the manager. The number of players on the roster has been expanded to 29. The other surprises will be a pitcher from Romania and one from Poland. 
The roster will contain eight players from Italy, four from Spain, one from Poland, one from Romania, one from the Czech Republic, one from France, three from Germany and ten from the Netherlands.
The assistant coaching contains: Andrea D'Auria from Italy, who will serve as a bench coach and who was involved in building the roster, Manu Olivera from Spain, who will serve as the pitching coach, Seth LaFera from Italy (infield instructor) and Danny Gorrin from Italy (catching instructor).
The roster is as follows:
Pitchers:
Alvarez, Perez (Spain); Ciarla, Clemente, Coveri, Crepaldi, Fabiani (Italy); Habek (France); Harcksen, Ismail, Schutte, Taveras, Clemensia (Kingdom of the Netherlands); Pirvu (Romania); Woeck (Germany); Strzałka (Poland)
Catchers:
Ahrens, Pollock (Germany) Brands (Kingdom of the Netherlands). Muzik (Czech Republic)
Infielders:
Helder, Leonora, Weijgertse (Kingdom of the Netherlands); Mercuri (Italy), Leo Rodriguez, Ustariz (Spain)
Outfielders:
Celli, Giordani (Italy); Kemp (Kingdom of the Netherlands)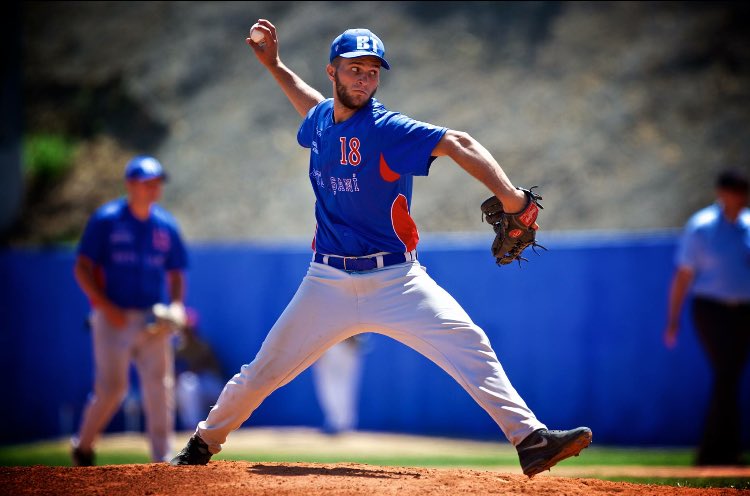 Eduard Pirvu is one of the biggest baseball talents in Romania. The 22-year old participated in the MLB pitching and hitting mini camp in 2012. He is a right handed side arm pitcher who is pitching for Ishido Botosani from Romania. On a Romanian website Pirvu stated that despite having offers from teams abroad, he will stay in Romania to finish his study first. As soon as he is finished, he will opt to pitch abroad. Eduard has started a program to grow the sport of baseball in Romania. Here you can find more about it.
Artur Strzałka is a 21-year old left handed pitcher from Poland who is pitching in the
organization of the New York Yankees. In the past season he played in the GCL Yankees 2 team. In eleven relief appearances, he sported a 2-2 record with a 5.40 ERA.
The Asia Winter Baseball League will be played in Taichung in Taiwan from November 26 through December 18. The goal of this winter competition is to get better. Winning is not as important. Therefore it is good that also players from Romania and Poland are on the European squad.