Normally I only write about the wacky promotions of Minor League clubs but this time I would like to make an exception. The New York Mets will have some awesome promotions during the 2017 season. It is all about T-shirts.
Next to several other promotions during the season, the Mets will have free T-shirt Fridays. On those days they will give away free T-Shirts to all fans that pass the turnstiles.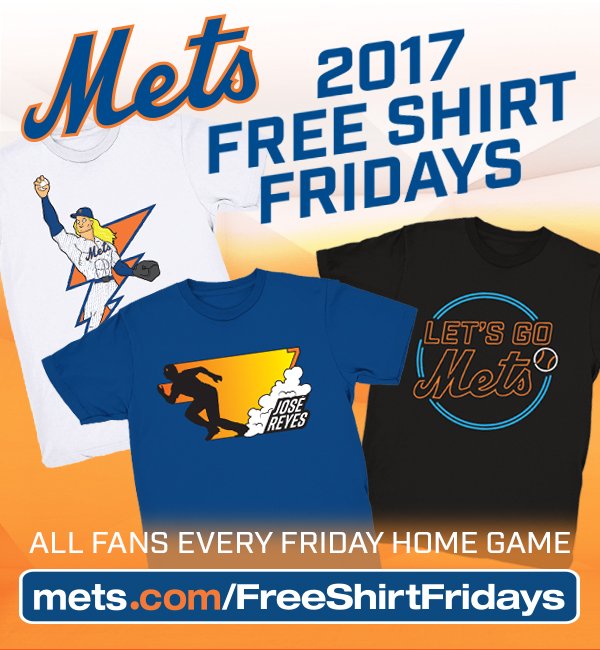 Normally with promotions like this, a limited number of fans that pass the turnstiles will be handed T-shirts or bobbleheads.
And it is not only on certain days that the fans will receive a free T-shirt. No, with every home game on Friday the the Mets will hand out a T-shirt.  So if you are in need of a new wardrobe, this is your chance. 😉
The Mets started this promotion in 2014 and apparently it was a big success as it enters its fourth sesason.