Not that their current logo was that old. The moniker of the overall AAA champion was adopted in 2013, when the club moved into their new stadium PNC FIeld, after having played the entire 2012 sesaon "on the road" as the Empire State Yankees.
The unveiling of the new alternative logo was held during the fan fest at PNC Field. It was a day of autographs, photos and interviews of former and current RailRider players.
The new Baby Bombers kids club was also presented today.
Since the Scranton/Wilkes-Barre RailRiders are also called the Baby Bombers, it was a logical step to design a baby like logo. The logo shows an angry looking, walking baby, wearing a stars and stripes top hat with a stubbly beard and a pacifier in his mouth. On his shoulder the baby is wearing a bat. Oh, and don't forget the diapers.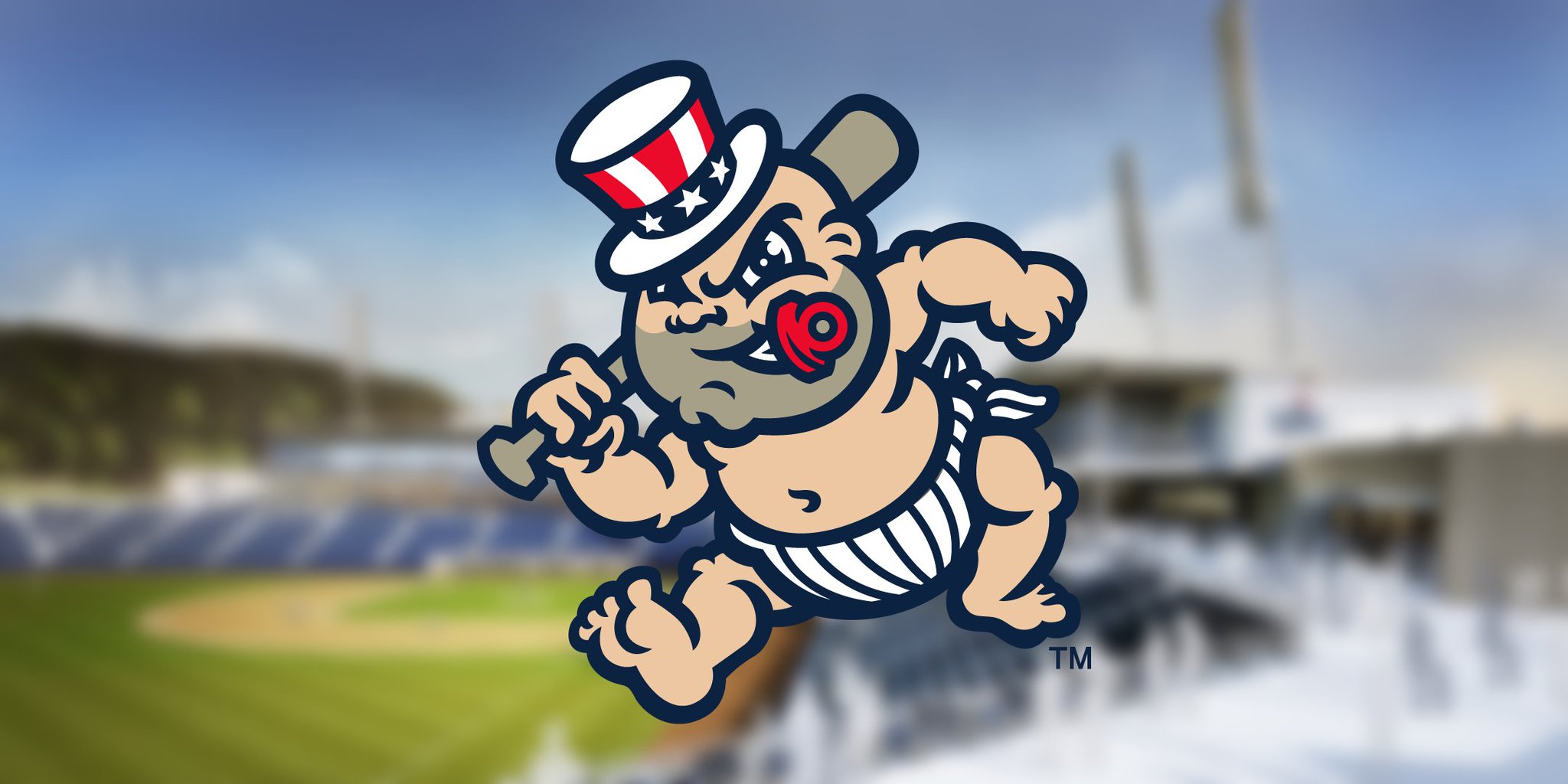 Personally, this logo reminds me a bit too much of the New Orleans BabyCakes logo, which may not come as a surprise as Brandiose is the designer of this logo as well.
Tyler Austin and former RailRider and current partial owner Andy Ashby unveiled the logo at 1.15 PM.
The front office stated on Facebook to be estatic about the alternate logo, which will be worn on alternate caps during Sunday games together with the alternate SWB jerseys.