18-year old Jordan McArdle, who hit a grandslam homerun last Saturday vs the Sydney BlueSox, has signed a contract with the Arizona Diamondbacks, the Adelaide Bite announced on their Twitter account.
McArdle , who is 185 centimeters tall and weighs 93 kg, was on the Bite's roster as their DH. In 27 games he hit .278 with three homeruns and six doubles in 79 at bats.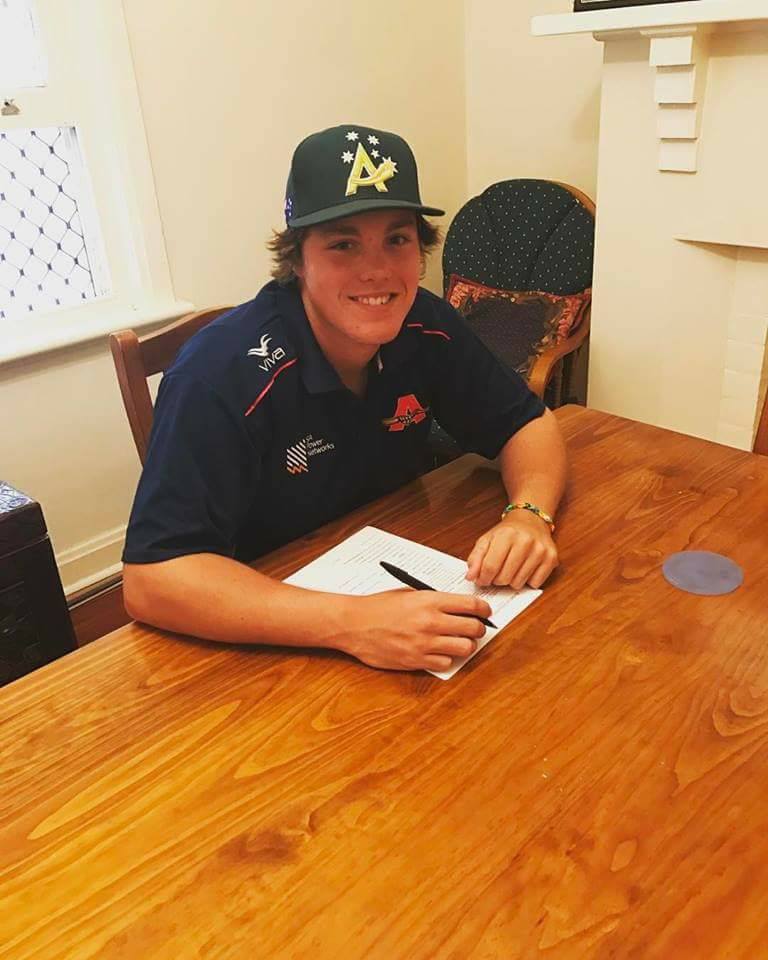 On January 15, McArdle had a battting average that was well above .300 (.360), but in the final eight games of the season, his average dropped dramatically to .278, which is not bad for a rookie season.
In March 2016, McArdle was one of 26 Aussies that were put on a roster to participate in MLB spring training with two other Bite develoment players.
The squad of 26 was selected following wide consultation across the Australian baseball community with over a dozen locally based scouts voting on the final list, with players also needing to meet specific criteria set out for participants by MLB as part of this initiative. The Training Camp and exhibition matches are funded by MLB, and will provide our young elite baseballers a great opportunity for exposure.
Even though baseball is still a rather small sport in Australia, with more than twenty Australians playing in MLB organizations right now, Down Under baseball has plenty of quality for sure. The signing of McArdle proves this once again.
As a proof of his talent, McArdle was named player of the week, mid-January. That was at the point that his batting average stood at .360.