Where the team without the MLB players had a hard time vs KBO teams during the training camp in Arizona, the team with the MLB players cruised through the first practice game on Korean soil. The bats were awake and the pitching did well. In the Gocheok Sky Dome, the stadium that will host WBC group A next week, The Kingdom of the Netherlands won the practice game vs KBO Army 11-1.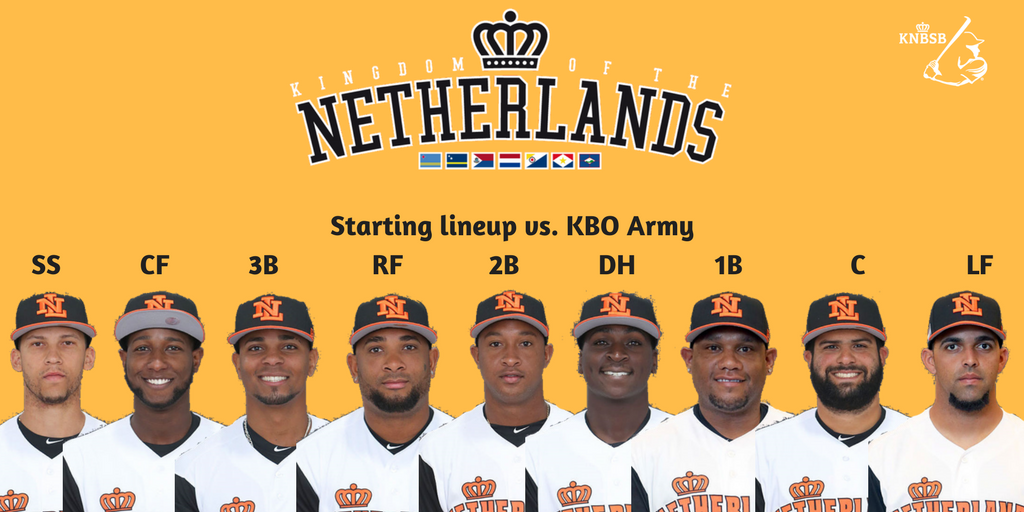 Rob Cordemans started the game and gave up a single and a double that almost scored a run for the Koreans, but thanks to a good relay from center fielder Jurickson Profar to second baseman Jonathan Schoop to catcher Shawn Zarraga, the runner was tagged out at home plate. Each pitcher would throw only one inning.
The Dutch took an early 1-0 lead on hits by Wladimir Balentien and Jonathan Schoop, that drove in Xander Bogaerts. But the Koreans tied the game in the second inning on a sac fly.
In the top of the second inning, the Dutch took a 2-1 lead on a double, hit by Andrelton Simmons, that drove in Randolph Oduber. In the fourth inning, the Dutch extended their lead to 3-1 thanks to a bases loaded walk, drawn by Jurickson Profar and a two run blast by Curt Smith gave the Dutch a 5-1 lead.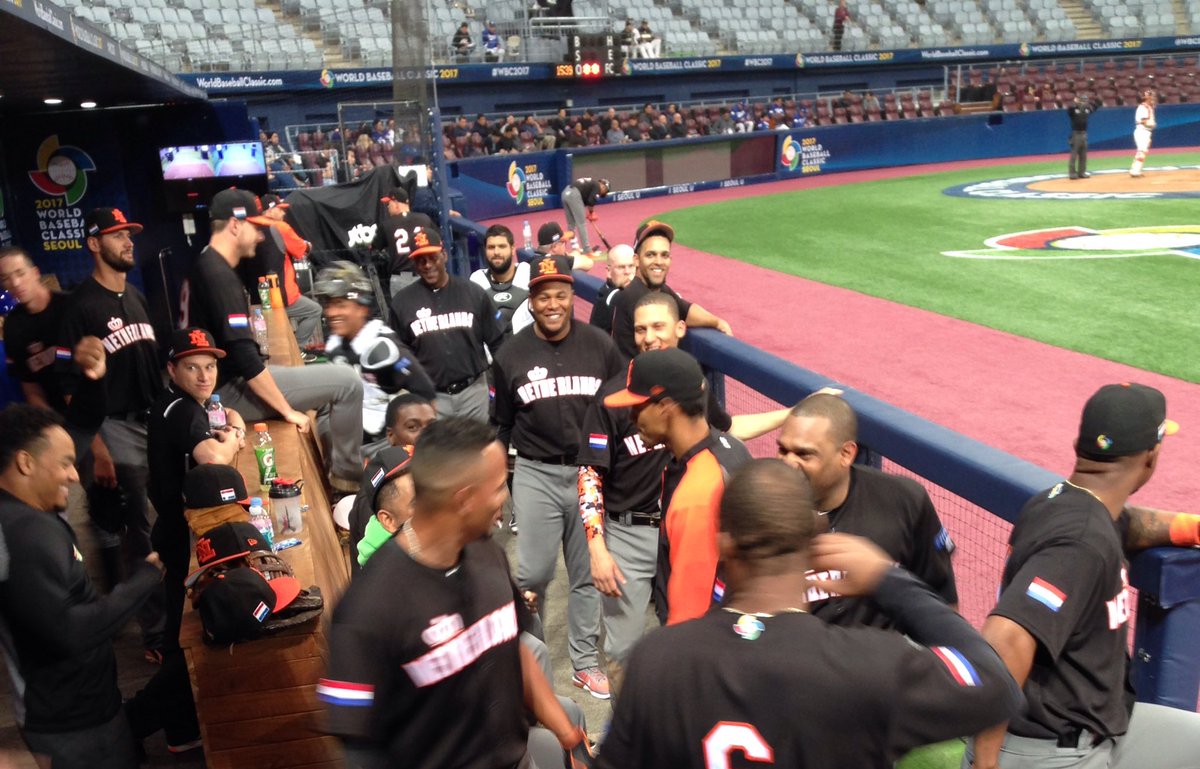 In the meantime, the Dutch pitching did a good job. After Cordemans, Diegomar Markwell, Shairon Martis, Tom Stuifbergen and Mike Bolsenbroek kept the Koreans from scoring, as Martis and Stuifbergen pitched perfect.
Hits by Yurendell deCaster, Jonathan Schoop and Stijn van der Meer extended the lead of the Dutch to 9-1. At that moment the game wasn't really a game anymore.
A Korean error and a basehit by Sharlon Schoop drove in run #10 and run #11.
Jim Ploeger needed 15 pitches to get out of the inning, despite giving up an infield hit and Tom de Blok just needed nine as he struck out the final batter of the eighth inning with a 92 mph fastball.
Loek van Mil "closed" the game and the Dutch won 11-1.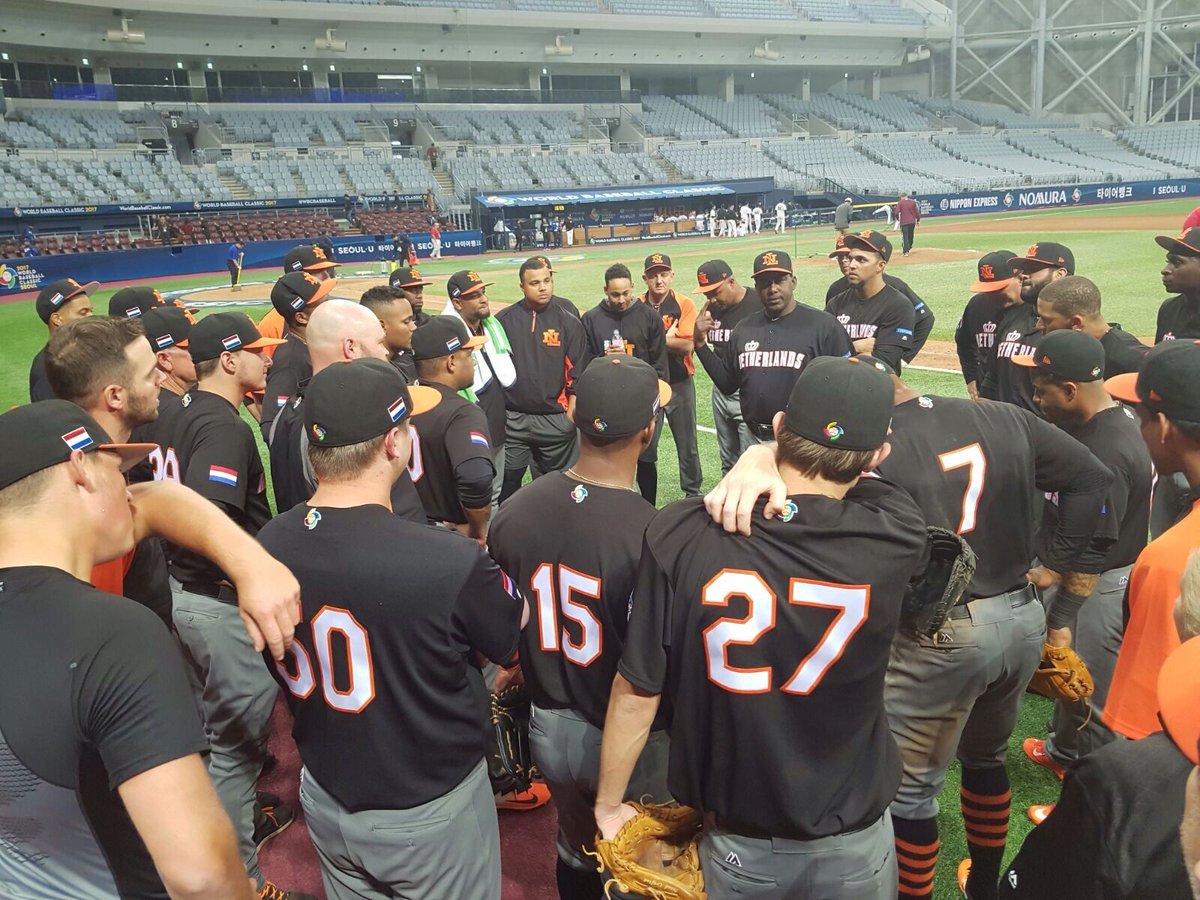 Yesterday, manager Hensley Meulens stated that the strength of this team is based on friendship. Many players have played together since their childhood days. About half of the team members was part of the Dutch team that won the world championship in 2011.
Jonathan Schoop, Randolph Oduber, Sharlon Schoop, Wladimir Balentien and Jurickson Profar all collected two hits.
Rob Cordemans was the sole pitcher to allow a run.
Diegomar Markwell, Jair Jurrjens (2 Ks), Shairon Martis and Tom Stuifbergen pitched
perfect innings. Mike Bolsenbroek, Jim Ploeger, Tom de Blok and Loek van Mil, all gave up a hit.
Photos in this article provided by @KNBSB
This report was brought to you by Score66 Baseball