The Biloxi Shuckers (Southern League), the AA affiliate of the Milwaukee Brewers will wear a special jersey on April 22. The jersey was designed by Ocean Springs-based tattoo artist Matt Stebly. The jersey was unveiled earlier today.
The design of the jersey features a pelican, the Biloxi Lighthouse and a redfish. The jersey will be worn when the Shuckers will host the Jackson Generals at MGM Park.
The jerseys will be auctioned in a silent auction during the game and all the money raised will be donated to March of Dimes, a foundation that is fighting premature births and trying to prevent birth defects by funding research.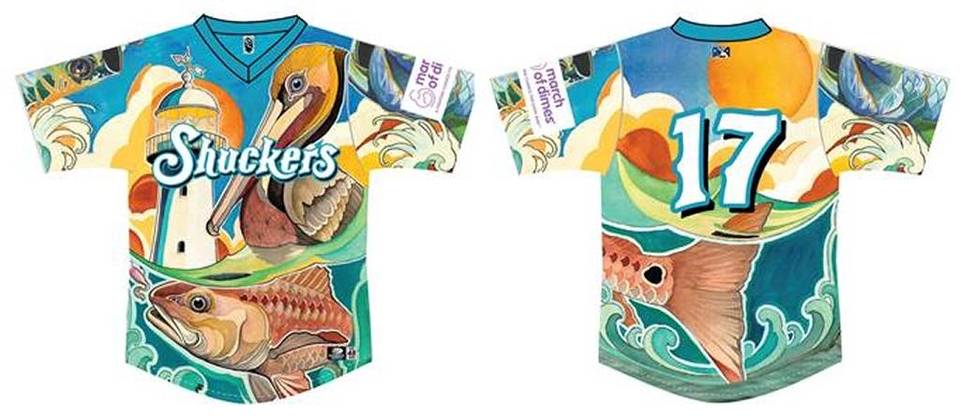 March of Dimes reached out to Stebly a couple of months ago about the idea and then the Shuckers shared their ideas on what they'd like to see on the jersey.
"They gave me a carte blanche on the design and I just kind of took it from there," Stebly said. "I came up with something that I thought not only would look really cool as a jersey but encompass the whole Gulf Coast feel."
"It's one of those things I like to contribute to throughout the year," he said. "I was a premature baby so it seemed a fitting cause."
The Shuckers will sponsor a team in the South Mississippi March for Babies on April 29.
Personally I think the jersey is something special. Not something that you will wear on the streets, but it is a very nice item to put on when you go to the ballpark.