Next Saturday, April 15, it will be Jackie Robinson Day, the day that commemorates the day that Jackie Robinson broke the color barrier in 1947. The Memphis Redbirds will celebrate the day with a special jersey.
Jackie Robinson debuted in the Majors on April 15, 1947. It was the start of a rough year for him as he was taunted and mentally abused by several of his opponents. Nowadays we can say that his achievement of breaking the color barrier was the herald of the civil rights movement.
A part of this civil rights movement was the integration of education. Exactly that is something the Memphis Redbirds are commemorating too. During the game, the club will host a forum with members of the Memphis 13, who integrated schools in Memphis in 1961.
To celebrate the day, the Redbirds will wear special jerseys with the picture of Jackie Robinson projected on it. On the left sleeve, the name of the Jackie Robinson Foundation is displayed.  The Jackie Robinson Foundation is a national, non-profit organization (501c3) which gives scholarships to minority youths for higher education, as well as preserving the legacy of Baseball Hall of Fame member, Jackie Robinson.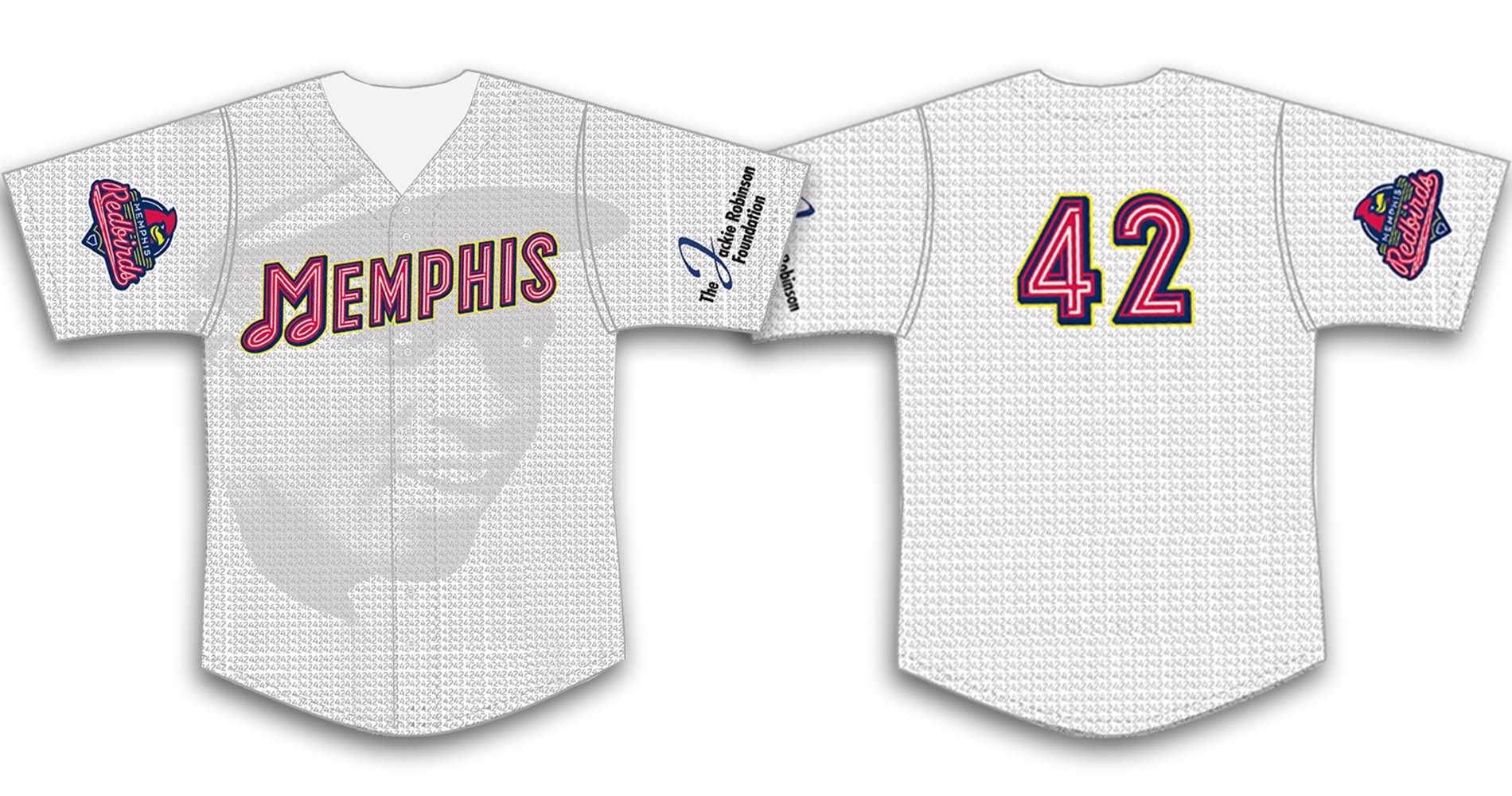 Of course, every player and coach will wear #42. After the game, the jerseys will be auctioned. The money that will be raised with the auction will benefit the Redbirds Community Fund and the Jackie Robinson Foundation.