On day one of round four, Hoofddorp Pioniers hosted DSS, HCAW took on Curaçao Neptunus in Bussum and De Glaskoning Twins was the home team in Amsterdam vs L&D Amsterdam Pirates.
DSS  1  –  6  Hoofddorp Pioniers

Even though DSS wasn't blown away, Hoofddorp Pioniers had an easy night. In the first
inning, Pioniers broke the game open when Mervin Gario doubled to left center field and advanced to third on a wild pitch. Gario scored the opening run when Dudley Leonora hit a 5-3 ground out.
Three walks, two wild pitches and a double drove in two more runs for Pioniers in the third inning. In the fourth inning, Pioniers added one more run and in the sixth two more.
DSS eventually got on the board in the ninth. Kevin Nieveld drew a leadoff walk and advanced to second base on a wild pitch. When Omar Williams grounded out 4-3, Nieveld advanced to third. Another 4-3 groundout allowed Nieveld to score the sole run for DSS.
Lars Huijer pitched a complete game in which he gave up only one run on four hits. Lars
walked two and struck out four for the win. Sander Helmendach pitched 5.1 innings for the loss. Sander allowed six runs on seven hits and six walks and struck out three.
Best hitter for Pioniers was Dudley Leonora who went 3 for 4 with a double, three runs batted in and a run scored.
Curaçao Neptunus  9  – 0   HCAW
This was the first game between the leader in the stands and the number three in the stands, but due to the odd number of teams in this year's hoofdklasse, HCAW had played
nine games and Curaçao Neptunus just six.
Diegomar Markwell pitched a gem of a one-hitter as he got plenty of run support by his team members.
Neptunus opened the score in the second inning when Urving Kemp reached first base on a fielding error by second baseman Roelie Henrique. After Kemp stole second, Shaldimar Daantji singled him home with a hit to right field. For the next two innings HCAW could keep pace but in the fifth inning, Neptunus walked away as they scored three runs. Two runs in the sixth and seventh inning and a run in the eighth, sealed the fate of HCAW. Not only were they outscored, they were also outhit 16-1.


Diegomar Markwell pitched a complete game shutout in which he walked four and fanned ten. Jim Ploeger pitched 4.2 innings, in which he gave up four runs (three earned) on eight hits and three walks and he struck out three, for the loss.
Best hitter for Curaçao Neptunus was Benjamin Dille with four hits out of five at-bats and two runs scored.
L&D Amsterdam Pirates  8  –  1  De Glaskoning Twins
Also, L&D Amsterdam Pirates had a rather easy night. Not that De Glaskoning Twins was blown away but the team from Oosterhout never gave Pirates a hard time.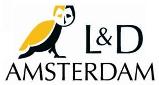 Twins had a hard time reading the pitches of Rob Cordemans as Cordemans limited Twins to only three hits.
Pirates opened the score in the second inning when Zerzinho Croes singled to right field with Danny Rombley on first base. Right fielder Bram Grooten committed a fielding error on which both runners could score. Twins' pitcher Jan Evertse gave up four more runs in the next three innings and took the loss after 4.1 innings.
Twins scored their sole run in the bottom of the second inning when Mick Molenaar homered down the left field line.
Nic van de Ven, who relieved Jan Evertse kept Pirates in check rather well as he gave up only one hit in 2.2 innings. Also Matthew Latta pitched well. Latta made his first appearance this season after being injured. He pitched one inning with one strikeout.
Nick Peels eventually gave up two more runs on two hits and three walks in the top of the ninth inning.
Rob Cordemans earned the win as he struck out four and walked one.
Best hitter for L&D Amsterdam Pirates was Kenny Berkenbosch who went 2 for 2 with two doubles, two RBI and a run scored. 
This report was brought to you by Score66 Baseball