On day three of the fourth round in the Dutch hoofdklasse there were two surprising results. Curaçao Neptunus headed to Bussum to face HCAW, Hoofddorp Pioniers hosted DSS and De Glaskoning Twins hosted L&D Amsterdam Pirates.
L&D Amsterdam Pirates  9  –  1  De Glaskoning Twins
Once again one bad inning sealed the fate of De Glaskoning Twins. Next to a six-run fifth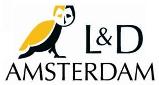 inning, L&D Amsterdam scored three runs, so the Amsterdam-based team would have won anyway. But then the score would have been more bearable. Until the fifth inning, De Glaskoning Twins could keep pace with Pirates, even though Pirates scored a run in the fourth. But when Reynaldo Sarmiento allowed runners on the corners he was pulled by manager Kevin Roovers. With seventeen-year-old pitcher Nic van de Ven on the mound, the floodgates opened and Pirates scored six. Remco Draijer stole second and a throwing error by catcher Denzel Bryson allowed Max Clarijs to score from third base. A three run homer by Gilmer Lampe and a double by Danny Rombley, drove in four more runs. Rombley could score on the errors committed by the center fielder and the shortstop.
Eventually, Twins got on the board in the seventh inning when Gino Jonis walked and Nick Peels singled down the third base line. Back-to-back sac flies by Mick Molenaar and Denzel Bryson drove in Jonis for De Glaskoning Twins' sole run.
Kyle Ward kept the Twins' lineup in check rather well as he gave up one run on four hits in seven innings for the win. Reynaldo Sarmiento took the loss.
Best hitter for L&D Amsterdam Pirates was Remco Draijer, who went 2 for 4 with a run scored. Most impact though had Gilmer Lampe, who also hit .500 (1 for 2) with a three run homerun.
DSS  4  –  3  Hoofddorp Pioniers
A surprising result in Hoofddorp. After DSS took an early 2-0 lead in the first inning on a home run by Omar Williams, Hoofddorp Pioniers bounced back in the third inning.
With runners in scoring position, Mervin Gario hit a bases-clearing double to right center field. Gario could score on Jeffrey Arends' single through the right side.
After Devano Pieter drew a walk, he advanced to third on a double to right-center field, hit by Kevin Nieveld and scored on a 6-3 ground out hit by Tino van Erk.
After yesterday's save, Maickel Rietel gave up the game-winning run to DSS today.
Rietel started the ninth inning with hitting Levine Gabriels with a pitch. Gabriels advanced to second on a sac bunt by Sven van de Sanden. Mitchel then singled to left center field to drive in Gabriels for the go-ahead run.
Reggie Bomberg earned the save for DSS as he retired the side in the bottom of the ninth.
Tim Halderman earned the win after two scoreless frames in which he gave up one walk. Maickel Rietel took the loss as he gave up the winning run to DSS.
Two hitters hit .500 for DSS today. Mitchel Dautzenberg went 2 for 4 with a RBI, Omar Williams went 1 for 2 with a two run homerun.
Curaçao Neptunus  1  –  3  HCAW
Perhaps, yesterday's game in which HCAW gave Curaçao Neptunus a hard time, may
have been an omen of what was to come today.
Curaçao Neptunus took a 1-0 lead in the fourth inning on three consecutive singles by Christian Diaz, Dwayne Kemp and Gianison Boekhoudt. Nothing unusual so far.
But in fifth inning HCAW did something back. When Seb Visser drew a leadoff walk, he advanced to second on groundouts by Rachid Engelhardt and Sven Jongejans. A single by Boyd Tuhumury drove in Visser for the game-tying run.
HCAW would take the lead in the next inning, Dylan Koster hit a leadoff single, followed by a double to left center field, hit by Vince Rooi that drove in Koster for the go-ahead run. Rooi advanced to third on a single hit by Seb Visser and scored on a wild pitch by Kevin Kelly.
Neptunus had a runner ninety feet from home plate in the eighth but did not cash in as it
fell to HCAW for its third loss of the season, despite collecting more base hits than HCAW.
Winning pitcher for HCAW was Ian Delemarre. He lasted 7.1 innings and gave up one run on nine hits as he struck out one. Kevin Kelly took the loss as he gave up three runs (two earned) on seven hits in seven frames.
Best hitter for HCAW was Dylan Koster, who went 3 for 4 with a run scored.
Standings:
| | | | | | | | | |
| --- | --- | --- | --- | --- | --- | --- | --- | --- |
| | Team | Games | Won | Lost | Tie | Ponts | Runs for | Runs agains |
| 1 | L&D Amsterdam Pirates | 9 | 8 | 0 | 1 | 16 | 81 | 32 |
| 2 | HCAW | 12 | 8 | 0 | 4 | 16 | 70 | 39 |
| 3 | Curaçao Neptunus | 9 | 6 | 0 | 3 | 12 | 65 | 28 |
| 4 | Hoofddorp Pioniers | 9 | 6 | 0 | 3 | 12 | 47 | 39 |
| 5 | DSS | 12 | 5 | 0 | 7 | 10 | 63 | 99 |
| 6 | Pickles UVV | 9 | 3 | 0 | 6 | 6 | 43 | 51 |
| 7 | De Glaskoning Twins | 12 | 0 | 0 | 12 | 0 | 43 | 124 |
This report was brought to you by Score66 Baseball