On day three, there were no rainouts so a complete program could be played. 
L&D Amsterdam Pirates brought their brooms to sweep HCAW, Curaçao Neptunus hosted Hoofddorp Pioniers and DSS hosted Pickles UVV.
Pickles UVV  4  –  5  DSS
Another close affair between Pickles UVV and DSS. After five innings UVV took the lead.

Back-to-back doubles by Steven van Reem and Berend Ruben drove in a run. In the next inning, UVV would get runners across home plate thrice. With the bases loaded, Sergino Martis was hit by a pitch followed by a double to left field hit by Steven van Reem to drive in Julian Goins and Bryce Cherry to give UVV a 4-0 lead.
But once again DSS fought till the end. In the seventh DSS got on the board when Kevin Nieveld scored from third on a sac fly hit by Djewi Appelman.
In the bottom of the ninth, DSS would turn the tables as they scored four runs. Omar Williams led off with a triple down the right field line followed by a sac fly to center field, hit by Tino van Erk. Djewi Appelman followed with a walk after which Jose Morena was replaced by Jimmy Osinga. But Osinga loaded the bases by walking the next two batters, so he was replaced by Jonah van Bemmelen. Van Bemmelen started with a wild pitch that allowed all runners to advance a base and Djewi Appelman to score the second run of the inning. After Mitchel Dautzenberg struck out swinging, Odion Gouverneur singled to left field to drive in the game-tying run and the walk-off run. 

Reggie Bomberg pitched the ninth inning for the win. He gave up one hit. The loss went to Jonah van Bemmelen even though he was not tabbed for the runs that he allowed to score.
Best hitter for DSS was Odion Gouverneur, who went 3 for 5 with two RBI.
Hoofddorp Pioniers  11  –  5  Curaçao Neptunus
A rather surprising result as Hoofddorp Pioniers outscored and outhit Curaçao Neptunus in Rotterdam. When Neptunus took a 4-0 lead, it looked like the team would have an easy
afternoon, but things would turn out a bit different.
Pioniers tied the game in the fifth inning. With one out and runners on first and second, Joey Eeman tripled through the right side to drive in the first and second run for the club from Hoofddorp. A single by Mervin Gario, followed by a throwing error third baseman Dwayne Kemp, Gario advanced to second and Brennan Nijhof scored from second. Another error, this time by shortstop Stijn van der Meer, allowed Pioniers to tie the game. The one run that Neptunus scored in the seventh did not save the from losing as Pioniers walked away by scoring a run in the sixth, two in the seventh, one in the eighth and three in the ninth. 

Scott Ronnenbergh earned the win by pitching 1.2 innings in which he walked two and struck out one. Elton Koeiman apparently had an off day as he gave up five runs (two earned) on six hits and two walks and struck out two for the loss.
Best hitter for Hoofddorp Pioniers was Mark Smit, who went 2 for 3 with an RBI and a run scored.
HCAW  2  –  9  L&D Amsterdam Pirates
HCAW proved to be no match today for L&D Amsterdam Pirates, who brought the
brooms as they swept HCAW with today's victory.
With runners in scoring position, Gilmer Lampe doubled to right center field to drive in Remco Draijer and Zerzinho Croes.
A four-run third inning gave Pirates a commanding lead. In the meantime, Kyle Ward cruised through five innings. He gave up four hits, walked one and fanned seven.
HCAW got on the board in the eighth inning when they scored two. With runners on the corners, Robin Schel threw a wild pitch that allowed Dylan Koster to score from third and Vince Rooi to advance to second base. Raoell Korstam then doubled to left field to drive in Vince Rooi but that was all HCAW could do.
Pirates scored one more run in the eighth to get to the final score of 9-2.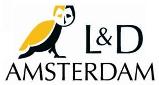 Kyle ward pitched the necessary five innings for the win as Ian Delemarre lasted only 2.1 innings for the loss. Delemarre gave up six runs (four earned) on eight hits and two walks and struck out one.
Best hitter for L&D Amsterdam Pirates was Danny Rombley, who went 2 for 2. Most impact though had Gilmer Lampe, who went 3 for 4 with two doubles, drove in three runs and scored one himself.
Thanks to this sweep, L&D Amsterdam Pirates has taken the sole possession of first place in the standings.
Standings:
| | | | | | | | | |
| --- | --- | --- | --- | --- | --- | --- | --- | --- |
| | Team | Games | Won | Tie | Lost | Points | Runs for | Runs against |
| 1 | L&D Amsterdam | 12 | 11 | 0 | 1 | 22 | 100 | 39 |
| 2 | HCAW | 15 | 8 | 0 | 7 | 16 | 77 | 58 |
| 3 | Hoofddorp Pioniers | 11 | 7 | 0 | 4 | 14 | 60 | 50 |
| 4 | Curaçao Neptunus | 11 | 7 | 0 | 4 | 14 | 76 | 41 |
| 5 | DSS | 15 | 6 | 0 | 9 | 12 | 79 | 116 |
| 6 | Pickles UVV | 12 | 5 | 0 | 7 | 10 | 60 | 67 |
| 7 | De Glaskoning Twins | 12 | 0 | 0 | 12 | 0 | 43 | 124 |

This report was brought to you by Score66 Baseball