Thanks to Ascension Day, today's games were played at day time instead of a night game. Curaçao Neptunus hosted DSS and showed no mercy. Pickles UVV hosted L&D Amsterdam Pirates but did not stand a chance and Hoofddorp Pioniers headed to Oosterhout to face De Glaskoning Twins in what turned out a very close game.
DSS  1  –  11  Curaçao Neptunus
Curaçao Neptunus needed only seven innings to seal the fate of DSS today. After four innings the team was leading 11-1.

In the first inning, the Rotterdam-based team took a 3-0 lead. Stijn van der Meer led off with a triple to right-center field, followed by a walk drawn by Benjamin Dille and a double down the left field line hit by Christian Diaz that drove in Dille and Van der Meer. When Dwayne Kemp singled up the middle, Christian Diaz scored from third base.
After the top of the third inning, things still looked hopeful for DSS as they got on the board when Kevin Nieveld scored from third base on a single up the middle hit by Tino van Erk. But in the bottom of the third inning hell broke loose and Neptunus scored seven runs.
One inning later, Neptunus would score one more run to reach the ten point margin to finish the game in seven innings. With the bases loaded, Gregory Muller singled to
shortstop to drive in Dwayne Kemp.
Diegomar Markwell pitched six solid frames as he gave up one run on four hits and three walks for the win. 
Sander Helmendach took the loss. In two innings he gave up seven runs on three hits and six walks.
Best hitter for Curaçao Neptunus was Daniel Fernandes, who went 2 for 3 with two RBI and a run scored.
L&D Amsterdam Pirates  9  –  0  Pickles UVV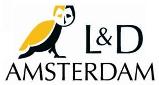 For seven innings it looked like L&D Amsterdam Pirates would clinch a modest 3-0 win, but a big inning for Pirates handed Pickles UVV a rather flattered loss.
In the first three innings, Pirates scored a run each to take the aforementioned 3-0 lead.
In the meantime, Rob Cordemans cruised through seven innings. He gave up three hits and struck out six.
In the eighth inning, L&D Amsterdam Pirates struck hard. Singles by Max Clarijs (2), Gilmer Lampe, Kenny Berkenbosch, Danny Rombley and a double by Remco Draijer drove in six runs for Pirates.
Dennis Burgersdijk relieved Rob Cordemans in the eighth inning and pitched a perfect frame. Burgersdijk was relieved by Daan Hendrix, who also pitched a perfect inning and
struck out one.
Rob Cordemans earned the win. Timo van Ancum lasted five innings for the loss as he gave up three runs on four hits and three walks
Best hitter for L&D Amsterdam Pirates was Danny Rombley, who went 4 for 5 with three RBI and two runs scored.
Hoofddorp Pioniers  1  –  2  De Glaskoning Twins
In a very close pitching duel, the runs did not come cheap. On both sides, the starting
pitchers did not give in and gave up only one run.
In the third inning, De Glaskoning Twins took a 1-0 lead when catcher Bart Janssen connected for a solo home run. Twins would keep this lead for 2.5 innings. In the top of the sixth, Reynaldo Sarmiento gave up the game-tying run to Pioniers when Jeffrey Arends singled to center field to drive in Max Draijer.
Pioniers had several chances to take the lead, with runners in scoring position but three times Twins turned inning-ending double plays. Twins also had runners in scoring position several times but also the team from Oosterhout failed to cash in.
Relief pitcher Brendan Schoemaker got into trouble in the eighth inning as he gave up three walks (of which one intentional) but he got out of the inning thanks to a fly out to center field, hit by Sander Paap. In the ninth inning, Brendan retired the side to keep his team in the game.
After a few pitching changes in the bottom of the ninth inning, Twins loaded the bases. The guy that should keep them from scoring, Maickel Rietel, gave up a bases-loaded walk to hand the win to De Glaskoning Twins.
Brendan Schoemaker earned the win after pitching two innings in which he did not allow a run, walked three and struck out one. Glenn Wassink took the loss as he allowed
the game-winning run to get on base. In 1.2 innings, Wassink gave up a run on two hits and a walk and struck out one.
Remarkable feat was that Twins managed to win a game in which it was kept on a leash by Lars Huijer, who struck out fourteen (!) batters.
Best hitter for De Glaskoning Twins was Bob van der Meer, who went 1 for 1 in a pinch-hit at-bat.
One of the umpires was a jubilee today as Fred van Groningen Schinkel celebrated to be an umpire for 50 years.
Here are a few impressions of the game:
This report is brought to you by Score66 Baseball