Today Curaçao Neptunus showed absolutely no mercy with DSS in Haarlem. L&D Amsterdam clinched a rather modest victory vs Pickles UVV and De Glaskoning Twins stunned Hoofddorp Pioniers in extra innings.
Curaçao Neptunus  21  –  5  DSS

After an eleven-run second inning, the game between Curaçao Neptunus and DSS was already played. Mike Groen pitched a rather quick first inning in which he allowed only one run. But in the second, Groen faced nine hitters without recording an out and allowing nine runs. It must be said that Groen wasn't helped by his defense as two runs scored on a dropped fly ball. Reliever Gijs Timmer recorded two outs but couldn't get out of the inning either. Eventually, Sven van de Sanden recorded the final out of the inning for DSS.
Despite the monster score, Neptunus did not collect much more hits than DSS (15-10) but they were simply more effective. Neptunus only hit three extra-base hits (three doubles) but the number of walks given up by the DSS pitching was striking. DSS gave up fifteen walks and Neptunus only two. 

Elton Koeiman pitched a seven inning "complete" game. He gave up five runs (four earned) on ten hits and two walks and he also struck out two.
Best hitter for Curaçao Neptunus was Benjamin Dille, who went 2 for 2 with a RBI and a run scored. Dwayne Kemp drove in the most runs for Neptunus with five RBI.
L&D Amsterdam Pirates  8  –  2  Pickles UVV
L&D Amsterdam Pirates was too strong for Pickles UVV again, but by no means, it wasn't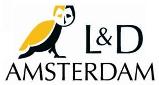 a blowout score. The first inning in which Pirates scored three runs on a home run by Danny Rombley, would have been enough but the team extended their lead in the third, the fourth and the seventh innings.
Singles by Remco Draijer and Gilmer Lampe, a double by Kenny Berkenbosch and a triple by Linoy Croes, drove in three more runs in the fourth inning.
Pickles UVV finally got on the board in the eighth inning. With Nick Veltkamp on the mound, Brandon Rijnbergen belted a solo homer on the first pitch he saw. Rick Kuipers was hit by a pitch and advanced to third base on Bryce Cherry's double down the right field line. Kuipers eventually scored UVV's second run on a sac fly to left field, hit by Tijmen Takke. 

Kevin Heijstek pitched seven innings for the win, in which he gave up six hits, one walk and struck out five. Jurjen van Zijl took the loss after six innings in which he gave up seven runs (six earned) on eight hits, walked three and struck out two.
Best hitter for L&D Amsterdam Pirates was Remco Draijer, who went 3 for 5 with two runs scored. Most impact had Danny Rombley with four RBI.
De Glaskoning Twins  5  –  4  Hoofddorp Pioniers
Without the unlikely hero of the previous game between the two teams, Bart Janssen, De
Glaskoning Twins headed to Hoofddorp to take on Pioniers. Without Bart Janssen because he had injured himself this morning as he likely bruised his foot.
It took until the fourth inning before Twins opened the score. Nick Peels got on base thanks to a surprising bunt. After he stole second, Melvin Perdue singled through the left side to put runners on the corners. Mick Molenaar then singled through the left side to drive in Nick Peels. Bram Grooten then hit into something what should have been a ground out, but thanks to a throwing error by first baseman Shurman Marlin, he got on base safely and Melvin Perdue could score the second run for Twins. A throwing error by second baseman Gianni Frolijk prevented Pioniers from making a double play and allowed Mick Molenaar to score the third run.
But in the next two innings, Pioniers tied the game as they scored one run in the bottom of the fourth and two in the bottom of the fifth (a two run home run by Mervin Gario to right field).
Both teams scored once in the ninth, so extra innings were needed. After nothing happened in the tenth, Twins took the lead again in the eleventh. Back-to-back walks by Menno Lenting and Denzel Bryson and a single by Jamie Verheyleweghen drove in the go-ahead run.
Brendan Schoemaker gave up a hit in the bottom of the eleventh but retired the other three batters he faced for the win. In three innings, Brendan gave up one run on four hits and two walks and struck out one. Scott Ronnenbergh took the loss as he gave up the game-winning
run.
Best hitter for De Glaskoning Twins was Melvin Perdue, going 3 for 4 with a run scored. Most impact though had Jamie Verheyleweghen, who drove in two runs as he went 3 for 6 with a double. 
This report is brought to you by Score66 Baseball