With a bit of delay, here is the report of the third day of round 6 of the Dutch hoofdklasse baseball competition.  De Glaskoning Twins did not manage to win three in a row vs Hoofddorp Pioniers, L&D Amsterdam Pirates clinched a modest victory vs Pickles UVV and Curaçao Neptunus clinched a hard fought victory after ten innings.
Hoofddorp Pioniers  14  –  9  De Glaskoning Twins

The game started promising for De Glaskoning Twins when Jamie Verheyleweghen scored from third base on a balk. But Hoofddorp Pioniers bounced back in the next two innings when they scored two runs in each frame.
After Twins cut the lead in half, it appeared Pioniers walked away in the fourth inning. A triple, three singles, a walk, an error and a double, drove in six runs for Pioniers.
But Twins fought back in the bottom of the fifth as it scored as many runs as Pioniers did in the fourth. A three-run dinger by Melvin Perdue and a bases loaded clearing double down the left field line by Christopher Gé drove in three more.
But where Pioniers managed to score four times in the remaining innings, Twins saw only one runner touch home plate. 

Glenn Wassink earned the win after two innings, in which he gave up one run on two hits and a walk and struck out one. Daisuke Yamashita took the loss as he allowed eight runs (five earned) on eight hits and three walks and three K's in three innings and four batters in the fourth.
Best hitter for Hoofddorp Pioniers was Mervin Gario, who went 4 for 6 with one RBI and three runs scored.

Pickles UVV  0  –  5  L&D Amsterdam Pirates

After two scoreless innings, L&D Amsterdam Pirates broke open the game. With runners on first and second, Zerzinho Croes doubled down the left field line and drove in Max Clarijs from second and made Remco Draijer advance to third.
A balk by Gilian van Lith allowed Draijer to score the second run for Pirates. Zerzinho Croes scored the third run on a sac fly to center field hit by Nick Urbanus.
In the meantime, Robin Schel cruised through seven innings in which he allowed five runs, walked one and fanned four.
In the sixth inning, Pirates extended their score with two runs when Patrick Bok homered with a runner on board, a nice belated birthday present.
Robin Schel earned the win as Gilian van Lith took the loss after five innings pitched in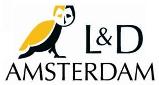 which he gave up three runs on five hits and seven walks and struck out two.
Two players shared the honor of being the best hitter for L&D Amsterdam Pirates:  Zerzinho Croes and Patrick Bok both went 2 for 4 but Croes drove in one run while Bok drove in two.
DSS  5  –  Curaçao Neptunus  6
After two blowout scores vs DSS, Curaçao Neptunus needed extra innings to beat the
team from Haarlem.
Neptunus started promising as it took a quick 3-0 lead in the first inning on singles by Stijn van der Meer, Benjamin Dille and Gianison Boekhoudt and a double by Dwayne Kemp. But in the next three innings, DSS would bounce back to take the lead. In the second inning DSS scored one runs and in the third they scored two. In the fourth frame, a sac fly by Devano Pieter drove in Mitchell Dautzenberg for the go-ahead run.
A solo home run in the fifth and fielding error by right fielder Sven van de Sanden allowed Ruar Verkerk to score the tying run.
Neptunus was close to score the go-ahead run in that eighth frame, but Gregory Muller
was thrown out at home plate, so the score remained tied.
After DSS failed to score in the tenth inning, the game was over with one blow as Ruar Verkerk smashed a 3-1 offering over the right field fence for the walk-off win.
Berry van Driel earned a rare win as he pitched two innings in relief in which he walked two and struck out two. The loss went to Bayron Cornelisse, who gave up the game winning run.
Best hitter for Curaçao Neptunus was Gianison Boekhoudt, going 3 for 5 with a homerun, three RBI and a run scored.
Standings:
| | | | | | | | | |
| --- | --- | --- | --- | --- | --- | --- | --- | --- |
| | Team | Games | Won | Tie | Loss | Points | Runs for | Runs against |
| 1 | L&D Amsterdam | 18 | 16 | 0 | 2 | 32 | 140 | 47 |
| 2 | Curaçao Neptunus | 18 | 13 | 1 | 4 | 27 | 147 | 62 |
| 3 | HCAW | 18 | 10 | 0 | 8 | 20 | 94 | 69 |
| 4 | Hoofddorp Pioniers | 18 | 9 | 0 | 9 | 18 | 89 | 94 |
| 5 | DSS | 17 | 6 | 0 | 11 | 12 | 83 | 146 |
| 6 | Pickles UVV | 17 | 4 | 1 | 12 | 7 | 60 | 105 |
| 7 | De Glaskoning Twins | 18 | 3 | 0 | 15 | 6 | 70 | 160 |
This report is brought to you by Score66 Baseball