Today, the former team of the Japanese legend Sadaharu Oh, celebrated the 756th home run Oh hit forty years ago. In a ceremony during the game, Oh, who now is chairman of the Softbank Hawks, was placed in the spotlights for breaking Hank Aaron's record of 755 dingers.
Sadaharu Oh, who played his entire 22-year career with the Yomiuri Giants, broke Hank Aaron's record of 755 home runs on September 3rd, 1977. Since this interleague series in between the Yomiuri Giants and the Softbank Hawks are the only time this season, the Hawks (and their chairman) are in the Tokyo Dome, the feat was celebrated today. 
To commemorate the feat, Under Armour, which provides the uniforms of the Giants, has made a special T-shirt.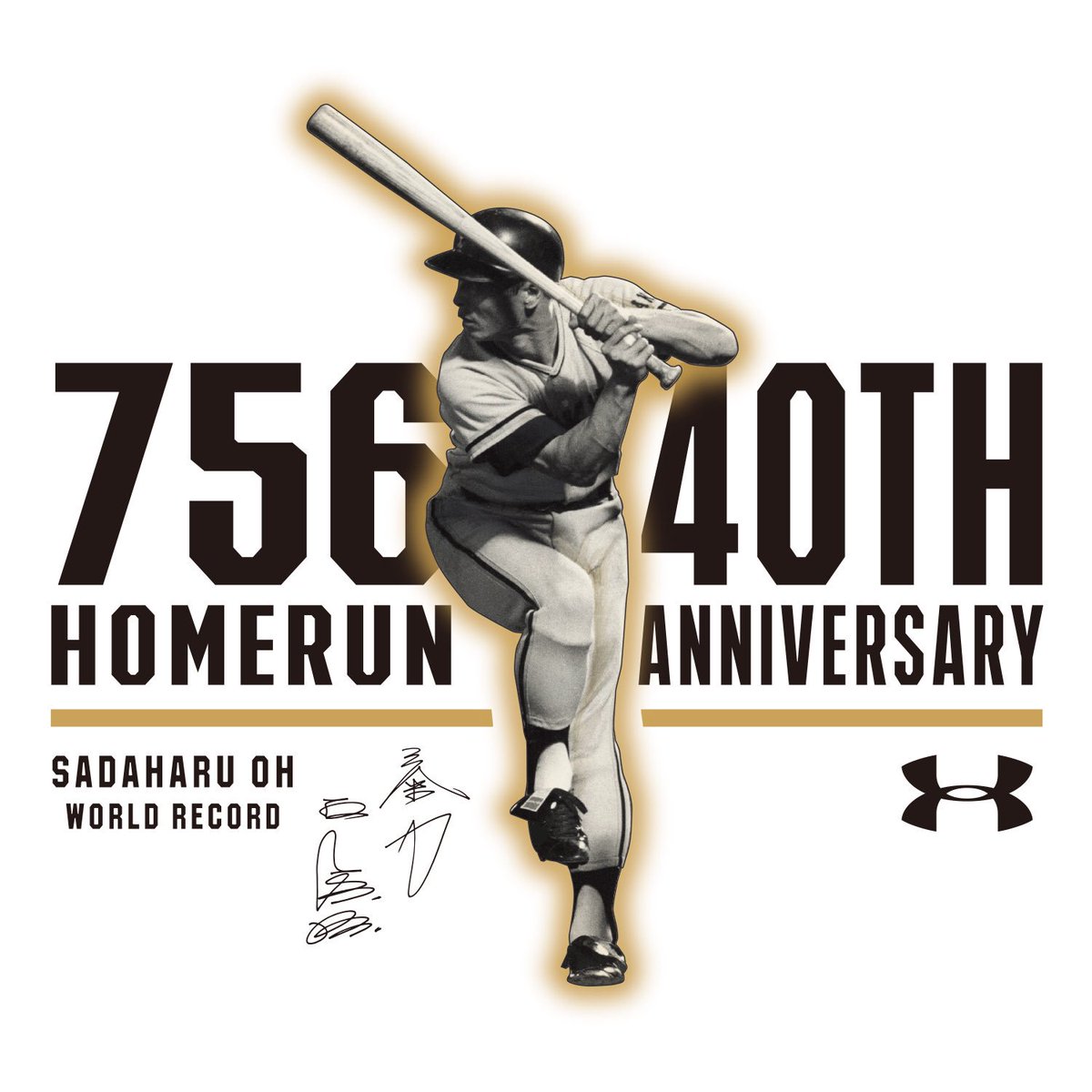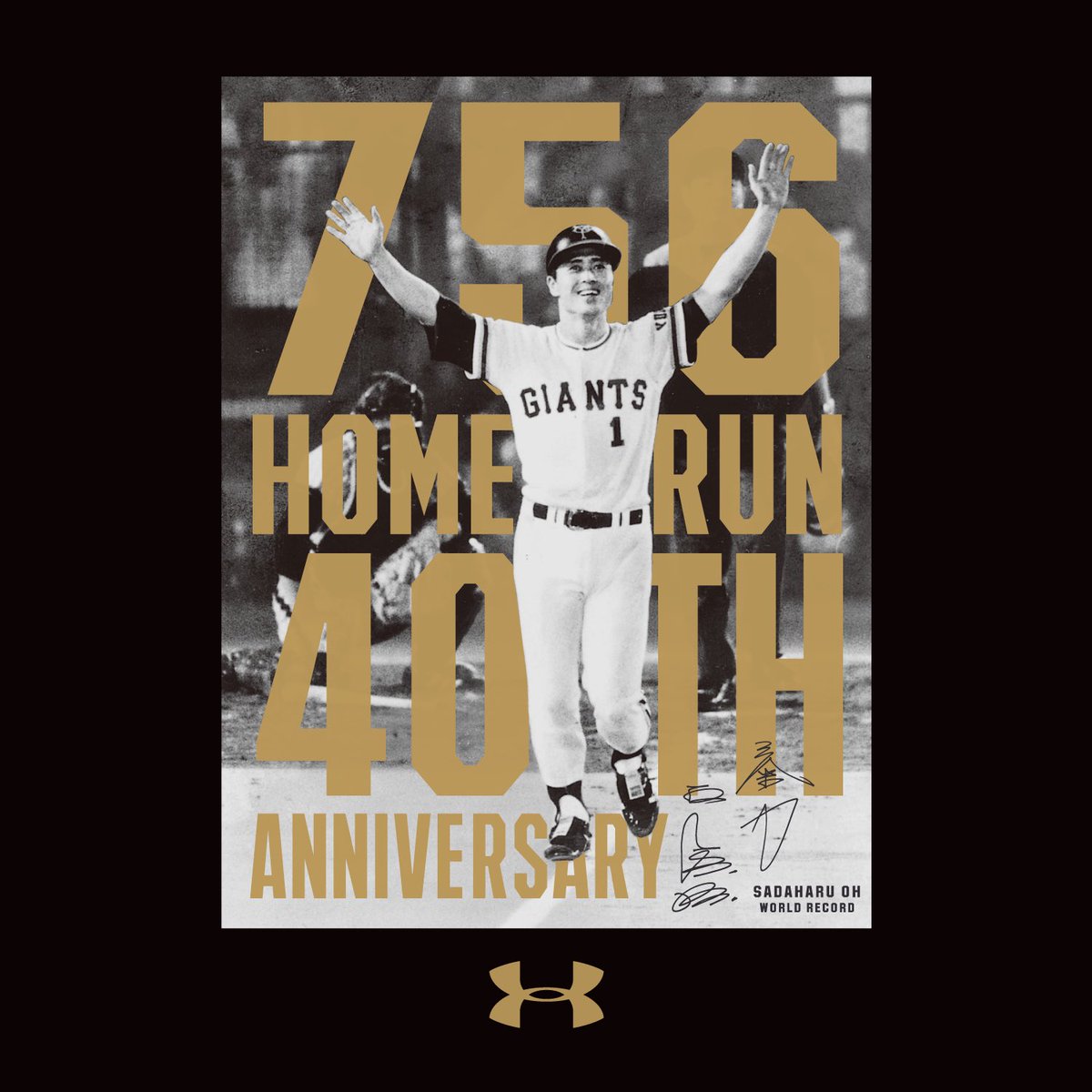 Many may deny the feat that Oh has hit most home runs in any professional career as they claim the Japanese NPB isn't playing at the same level as MLB, but still hitting 868 career home runs is quite a performance, no matter the level.
Oh was a celebrity even before turning pro with the Yomiuri Giants in 1959. In the 1957 Spring Koshien Tournament, the high school baseball tournament that is among the biggest events in Japanese sport, Oh threw four shutouts over four consecutive days to help Waseda Jitsugyo High School to the championship. Soon after joining the Giants, he was moved to first base and developed a unique left-handed swing, featuring a "flamingo" leg lift comparable to New York Giants great Mel Ott and journeyman slugger Darryl Strawberry. Oh and his more popular teammate Shigeo Nagashima, known as the "Babe Ruth and Lou Gehrig of Japanese baseball", led the Giants to 11 Nippon Baseball League championships.
During the game, both teams lined up and gave the legend a round of applause as did the audience at the Tokyo Dome too.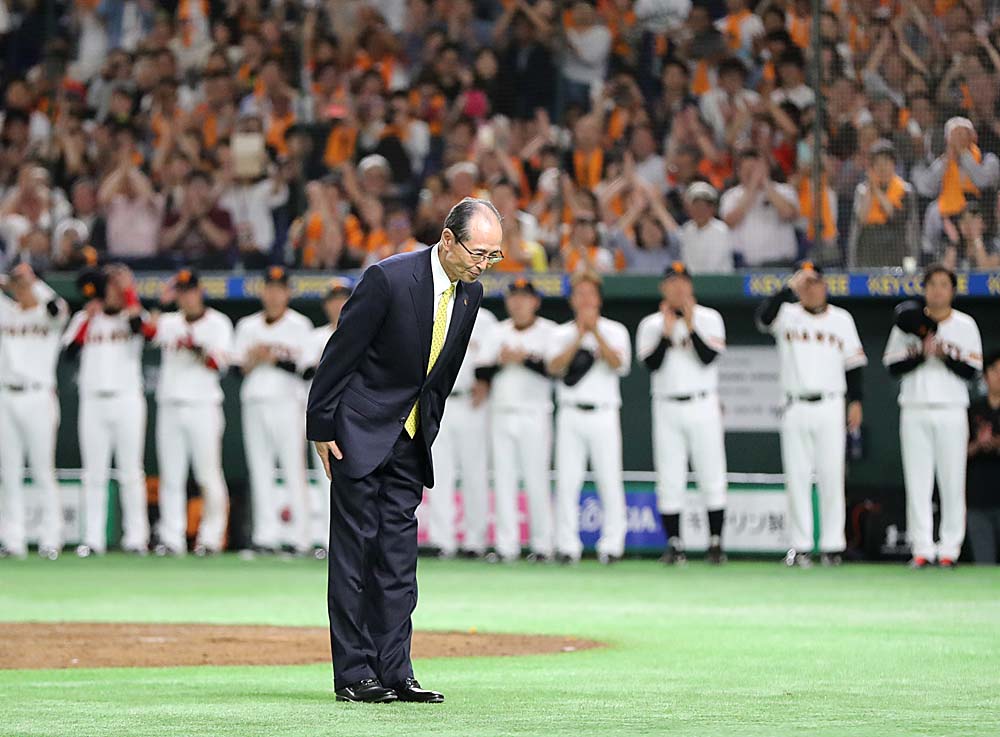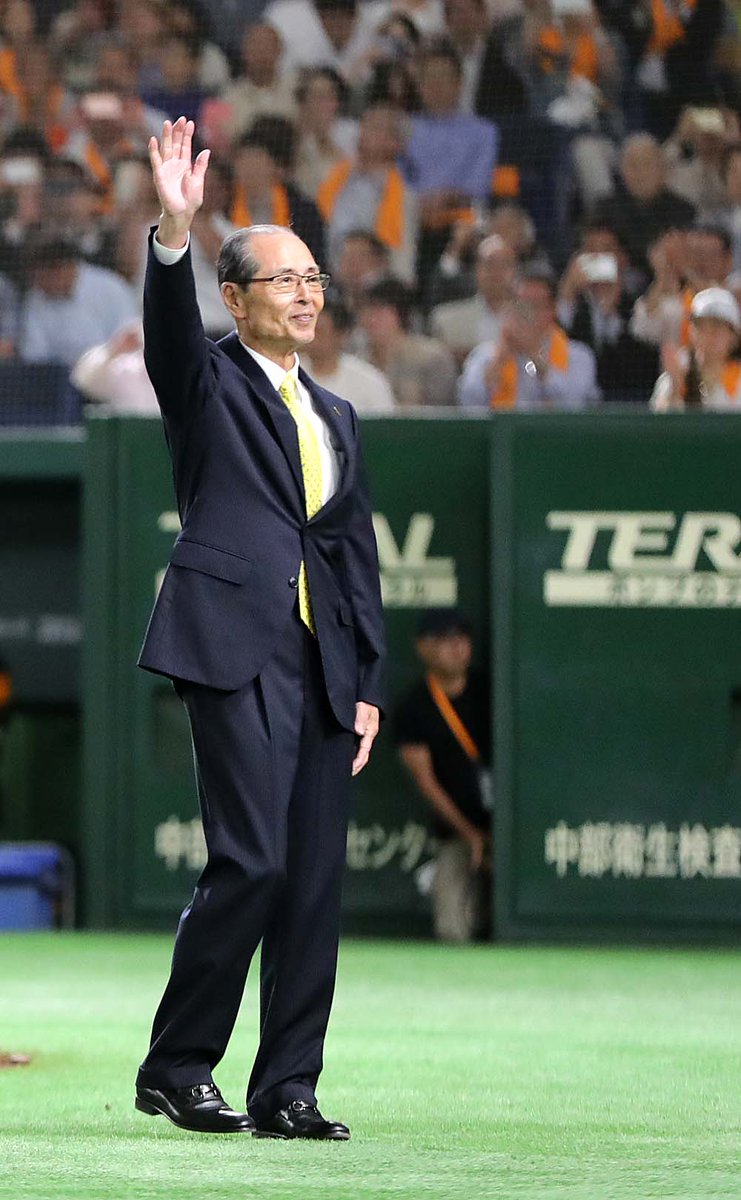 Oh (no pun intended 🙂 ), the game was won by the Yomiuri Giants who kept the Hawks hitless in a combined no-hit bid by Shun Yamaguchi, Scott Mathison and Archimedes Caminero.