On the second day of the eleventh round, L&D Amsterdam Pirates did not have much trouble with De Glaskoning Twins. Curaçao Neptunus had to work a bit harder to keep HCAW at bay and Hoofddorp Pioniers needed eight mercy rule innings to finish off DSS.
L&D Amsterdam Pirates 12   –  1  De Glaskoning Twins
A lopsided game in Oosterhout as L&D Amsterdam Pirates finished off  De Glaskoning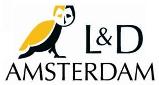 Twins in seven innings. Rob Cordemans took a no-hitter into the fifth inning when it was spoiled with a leadoff home run by Gino Yonis down the right field line, the sole run De Glaskoning Twins would score in this game.
Reynaldo Sarmiento couldn't keep the lineup of Pirates in check. In four innings he gave up nine runs on seven hits and four walks. In fact, the game was already played after the top of the first inning. Pirates got off a quick start when Remco Draijer drew a leadoff walk and scored on a triple to center field hit by Zerzinho Croes. Nick Urbanus followed with a double down the right field line to drive in Croes for the second run. After Urbanus advanced to third on a balk and Gilmer Lampe drew a walk, Kenny Berkenbosch hit a sac fly to right field to drive in Nick Urbanus. Rashid Gerard singled home Gilmer Lampe before Jesse Aussems hit a three-run home run to right 
field.
Pirates scored five more runs in the remainder of the game (one in the third, one in the fourth and three in the fifth.
Rob Cordemans earned the win as Reynaldo Sarmiento took the loss.
Best hitter for L&D Amsterdam Pirates was Zerzinho Croes who went 2 for 3 with a double, a triple, a RBI and two runs scored.

Curaçao Neptunus  5  –  2  HCAW
In another close game between the runner-up and number three in the hoofdklasse
standings, the game was decided in the final two innings. 
HCAW took a 2-1 lead in the first two innings by scoring a run in each frame. With two outs, Vince Rooi tripled to center field to be driven in by Rossini Frolijk on a single afterward. In the top of the second inning, Neptunus tied the game when Dwayne Kemp doubled down the left field line, followed by a groundout to first base hit by Gianison Boekhoudt on which Kemp advanced to third base. A fielder's choice by Gregory Muller towards third base, allowed Kemp to score the game-tying run.
Once again with two outs, Kevin Dirksen tripled down the right field line in the bottom of the second inning, followed by a double down the left field line, hit by Boyd Tuhumury, on wich Dirksen could score the go-ahead run. But Neptunus would tie the game in the top of the third on a single by Dwayne Kemp that drove in Stijn van der Meer.
In the meantime, both pitchers had a solid outing. Elton Koeiman lasted seven innings in which he gave up two runs on six hits and a walk. His opponent, Kaj Timmermans lasted 7.2 frames as he gave up four runs on three hits and five walks as he fanned one.
Timmermans took the loss after he gave up two runs in the eighth inning. With the bases loaded, Timmermans was replaced by Oscar Meuris, who gave up a double to the first batter he faced on which Neptunus could score two runs. In the top of the ninth, Neptunus added an insurance run when Stijn van der Meer scored on a single hit by Christian Diaz.  One play that is worth mentioning was the play at home plate in the top of the ninth. With Daniel Fernandes at third, Stijn van der Meer hit towards the second
baseman Dylan Koster, who fired the ball towards catcher Rowan van Hoek, who tagged out Fernandes at home plate.
Elton Koeiman earned the win and Misja Harcksen earned the save as he pitched two shutout frames in which he allowed two hits.
Best hitter for Curaçao Neptunus was Dwayne Kemp, who went 2 for 4 with a double, a RBI and two runs scored.
DSS  1  –  11  Hoofddorp Pioniers
In another lopsided game, Hoofddorp Pioniers needed eight innings to end the game.

After Pioniers had taken a 2-0 lead, DSS cut the lead in half in the top of the second inning. Two walks and a single loaded the bases before Tino van Erk could score on a wild pitch by Chris Pfau. But that was all DSS could do.
In the next seven innings, Pioniers scored nine runs to end the game early. A double, two singles, a walk, two fielder's choices, a throwing error and a balk led to four runs for Pioniers in the fourth inning. After the team scored a run in the fifth and the sixth, the
team added three runs in the eighth to finish it with the mercy rule.
Chris Pfau lasted seven innings in which he gave up the sole run to DSS on five hits and two walks and struck out seven for the win. Lars Vogelaar, who took the loss, lasted four innings in which he gave up six runs (four earned) on eight hits and walks as he fanned three.
Best hitter for Hoofddorp Pioniers was Joey Eeman, who went 4 for 4 with two RBI and a run scored. 
This report is brought to Score66 Baseball