The Spokane Indians (A-Short Season affiliate of the Texas Rangers) will wear a special uniform in an attempt to help the Redband Trout, whose numbers are dwindling, rally back in the Spokane River. Five times this season the team will don Redband Trout themed jerseys: July 8, 27, August 8, 19 and September 2.
In support of the Spokane River signature fish, fans are asked to wear special Redband Rally Headbands during the seventh inning of each game to give the home team an extra push. Fans can also buy a special Redband Rally hat at the team store. A part of each sale will be donated to help to protect the Redband habitat.
To stop the numbers of this beautiful fish from deteriorating, the Spokane Indians have teamed up with the city of Spokane and other local partners.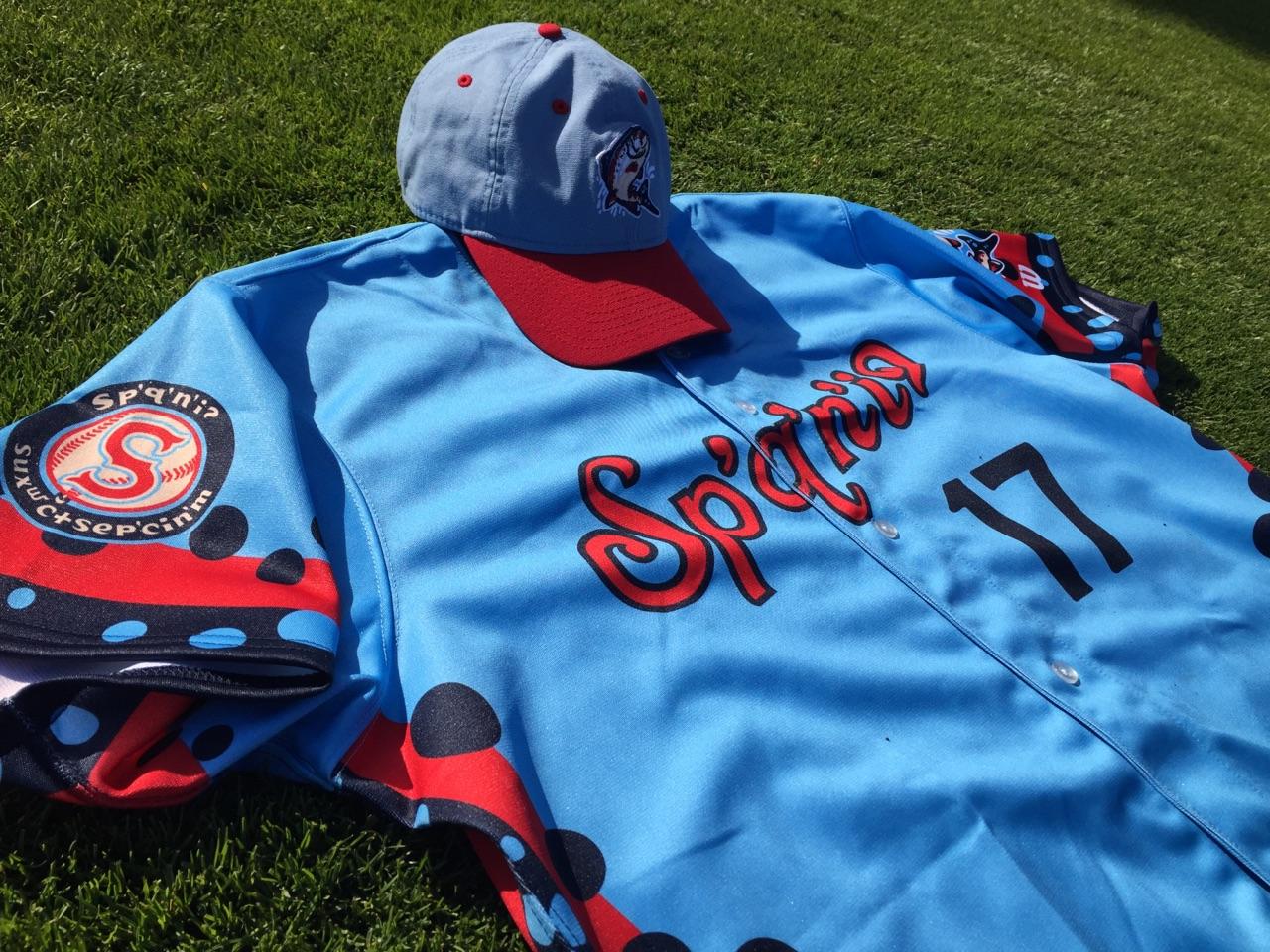 Looking for a new mascot, the teams Vice President Otto Klein came up with the idea of having a trout for a mascot after getting into a conversation with Brent Nichols, the fisheries program manager for the Spokane Tribe, and Klein learned about the redband rainbow trout – and knew he found his mascot. "The more I really talked with people, they told me that this is Spokane's signature fish," he said. "We don't have salmon in our river anymore, but we do have this vibrant redband trout and that's what we should celebrate."
The team, members of the tribe, and Mayor David Condon gathered Wednesday to reveal the newly designed team jerseys, caps, and rally bands at the Spokane Tribal Gathering Place next door to City Hall. In a statement, Condon said the Indians' new promotional campaign highlights the work the city is doing to improve the river's health in a way that will connect with "our youth who will be responsible for caring for our river well into the future. "It is really important to us," Klein said. "That our promotions have meaning and depth."
The jerseys are a shimmery blue reminiscent of the river, marked down the sides with the black and red speckles of the redband. On one arm, the traditional Indians logo in Salish, and on the other a newly designed logo of a jumping trout.
The jerseys will be auctioned off during the final game they are worn.