More than four weeks after the club failed to reach the final of the European Champions Cup and three weeks after they fell to De Glaskoning Twins, L&D Amsterdam showed it was a misstep as they humiliated Curaçao Neptunus in seven innings by beating them 12-0.
The team as a whole did well, but two players excelled tonight: Danny Rombley and good old Rob Cordemans.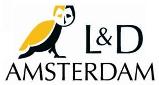 Danny Rombley went 3 for 4 with two doubles and drove in six runs. The Neptunus lineup couldn't get a grip on the pitches of the 42-year old Cordemans, who lasted six innings and gave up two hits, one to Dwayne Kemp and one to Benjamin Dille, struck out six and walked three.  Where Neptunus was limited to three hits (Dennis Burgersdijk gave up one in the seventh inning), Pirates swung freely and collected twelve hits.
Diegomar Markwell had an unusual off day as he gave up eleven runs (eight earned) on ten hits. Czech Jan Tomek, gave up the twelfth run in a one-inning outing.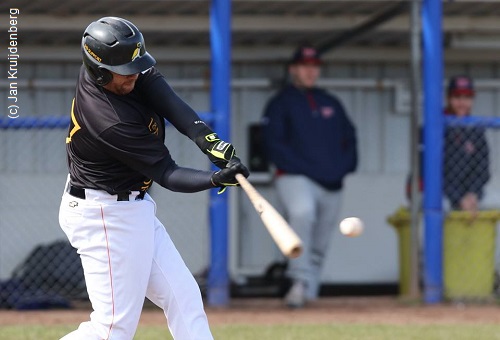 Pirates already had a 6-0 lead at the start of the sixth inning, but Nick Urbanus dealt the final blow in the sixth as he hit a grand slam home run and took Norbert Jongerius, Remco Draijer and Zerzinho Croes with him.
Not only Danny Rombley went 3 for 4 but also Nick Urbanus and Gilmer Lampe achieved this feat.
Curaçao Neptunus only threatened to score in the first inning when the team loaded the
bases with two outs, but Cordemans eliminated the threat as Gregory Muller hit into a force out at third base. In the remaining six innings Neptunus never got past second base.
This game was the third win for L&D Amsterdam Pirates in four games with Curaçao Neptunus. Thanks to this win, Pirates extended their lead in the standings to five points again. 
This report is brought to you by Score66 Baseball