After trailing 5-0 at the start of the fifth inning, Curaçao Neptunus managed to come back in the ninth inning and walk away with the 7-5 victory in extra innings. L&D Amsterdam Pirates' bullpen did not manage to do the job as they gave up four runs in the ninth inning.
A passed ball and a throwing error by Gianison Boekhoudt in the first inning, allowed L&D Amsterdam Pirates to score two runs. With runners in scoring position in the second inning, Elton Koeiman threw a wild pitch that allowed Linoy Croes to score from
third and Rachid Gerard to advance to third. When Zerzinho Croes grounded into a forceout at second base, Rachid Gerard scored the fourth run for Pirates.
One inning later Pirates would score another run to take a 5-0 lead. But after that the offense stalled.
Czech Jan Tomek, who came to Rotterdam to play in the minor league team of Neptunus, proved once more he is capable of pitching in the hoofdklasse. After he replaced Elton Koeiman, he pitched six innings and kept the Amsterdam offense limited to three hits.
Neptunus finally got on the board in the fifth inning when Daniel Fernandes hit a leadoff double, advanced to third on a single to left field hit by Shaldimar Daantji and scored on a sac fly by Stijn van der Meer.
In the ninth inning, Neptunus rallied to tie the game at five.
With runners in scoring position, Stijn van der Meer singled through the left side to drive in Daniel Fernandes. Shaldimar Daantji then scored on a sac fly by Benjamin Dille. A two-run home run to left field hit by Christian Diaz tied the game at five.
After Jan Tomek recorded two quick outs in the ninth, he hit Zerzinho Croes with a pitch. Manager Ronald Jaarsma reacted by sending Berry van Driel to the mound, who recorded the final out of the ninth.
In the tenth inning, with two outs and Daniel Fernandes on second base, Stijn van der Meer singled to center field to drive in the go-ahead run. Van der Meer stole second and scored on Benjamin Dille's single up the middle. to give Neptunus a two-run lead.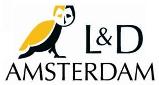 Despite giving up two hits, Berry van Driel served up the pitch that Linoy Croes hit into a game ending double play.
Berry van Driel earned a rare win as he pitched 1.1 innings in which he allowed two hits.
Nick Veltkamp took the loss. He gave up the two runs in the tenth inning on three hits and a walk.
Best hitter for Curaçao Neptunus was Daniel Fernandes, who went 4 for 5 with a double and three runs scored.
This report is brought to you by Score66 Baseball