On day two of round twelve, L&D Amsterdam Pirates hosted HCAW, DSS hosted Pickles UVV and Curaçao Neptunus hosted Hoofddorp Pioniers. In two of the three matches the home team prevailed, but in Rotterdam, Hoofddorp Pioniers clinched a hard fought victory.
HCAW  1  –  10  L&D Amsterdam Pirates
Where HCAW could get the damage limited on Thursday, the team had now answer to
the offense of L&D Amsterdam Pirates today.
After Pirates did not score in the first inning, Kenny Berkenbosch came through with a leadoff home run in the bottom of the second inning. Danny Rombley followed with a single and advanced to second on a throwing error by shortstop Roelie Henrique. After Kaj Timmermans retired Linoy Croes and Jesse Aussems, Max Clarijs reached first base on an error by Roelie Henrique. Danny Rombley advanced to third on the error. When Remco Draijer singled through the right side, Danny Rombley scored the second run.
In the meantime, Kevin Heijstek cruised through seven innings, in which he gave up one run on five hits and a walk and struck out seven.
In the sixth inning, HCAW cut Pirates' lead in half when Kevin Dirksen doubled to right center field and was driven in on Rachid Engelhardt's single to center field.
Until then it was a close game, but in the seventh and eighth inning Pirates scored seven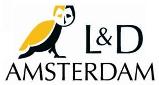 runs to clinch a bit of a flattering 10-1 victory.
Kevin Heijstek earned the win and Kaj Timmermans took the loss as he gave up three runs (two earned) on eight hits and two walks and struck out five.
Best hitter for L&D Amsterdam Pirates was Danny Rombley, who went 4 for 4 with two runs scored.
Pickles UVV  1  –  2  DSS
The runs did not come cheap today. After Pickles UVV let a 2-0 lead slip through their
fingers and lost 8-2, the team from Utrecht did a lot better. But also this time they stayed at the wrong side of the score.
After two quick innings, DSS had a good opportunity to open the score with a runner at third base, but the team failed to do so when Omar Williams flied out.
But in the next inning of this pitching duel, Devano Pieter tripled down the right field line and was driven in by Thomas Bos.
Both starting pitchers let the opponents work hard for their money. DSS' Donny Breek lasted six innings in which he gave up three hits, walked two and struck out eleven. Jurjen van Zijl lasted six innings as well and gave up one run on five hits and two walks and struck out four.
Both teams had runners in scoring position several times but failed to cash in until the eighth inning when UVV scored the game tying run. Rick Kuipers hit a lead off single through the right side and scored on the double down the left field line, hit by Tijmen Takke. But DSS would have the last laugh. In the ninth inning after consecutive singles by
Mitchel Dautzenberg and Kevin Nieveld, both advanced on a balk before Tommy van de Sanden drove in the walk off run.
Donny Breek earned the win while Roland Laurens took the loss. The latter pitched in the ninth, recorded one out and gave up the walk-off run to DSS.
Best hitter for DSS was Mitchel Dautzenberg, who went 2 for 3 with a run scored.
Hoofddorp Pioniers  6  –  4  Curaçao Neptunus
In what seemed to be a quick inning for starting pitcher Elton Koeiman, turned out to be
a very productive inning for Hoofddorp Pioniers. Koeiman recorded two quick outs before Dudley Leonora doubled down the left field line. After Koeiman loaded the bases, Shurman Marlin doubled to left field to clear the bases and to give Pioniers a 3-0 lead.
Pioniers added two more runs in the third inning. With runners on first and second, Quentin de Cuba grounded in to a double play on which Mervin Gario advanced to third. A rare fielding error by second baseman Benjamin Dille, allowed Max Draijer to reach base and Mervin Gario to score. After Max Draijer stole second, Shurman Marlin doubled to center field to drive in Draijer.
Neptunus had gotten on the board in the previous inning. Dwayne Kemp and Gianison Boekhoudt executed a double steal whereafter Dwayne Kemp scored on Daniel Fernandes' groundout.
Even though Chris Pfau threw 106 pitches in six innings, he kept Neptunus limited to two runs on six hits and three walks.
After Pioniers took a commanding 6-1 lead in the fifth inning, Neptunus scored their
second run when the team had runners in scoring position and Benjamin Dille hit a sac fly to left field to drive in Jochem Koedijk.
Neptunus rallied for two runs in the seventh but from there their run production stalled.
In the bottom of the ninth, it looked like Dwayne Kemp would line a hit into left field. But shortstop Dudley Leonora climbed the metaphorical ladder to rob Kemp of a sure base hit. Eventually, Gregory Muller grounded into a 4-3 game ending double play.
Chris Pfau earned the win, Elton Koeiman took the loss as he lasted only 2.2 innings in which he gave up five runs (three earned) on six hits and two walks an struck out three.
Best hitter for Hoofddorp Pioniers was Max Draijer, who went 2 for 3 with a RBI and three runs scored.
This report is brought to you by Score66 Baseball