In this week's edition of Dutchies around the world, we pay attention to Kenley Jansen, Shairon Martis, Jiandido Tromp, Ademar Rifaela, Ryan Oduber, Paul Brands, Wladimir Balentien and Kalian Sams.
Kenley Jansen
The best earning Curaçaoan/Dutch sporter is having a top season so far. In his seventh full season with the Dodgers, Kenley is on pace to post his lowest ERA ever. Righ now it stands at 1.45. So far he has issued only three walks and his WHIP stands at a microscopic 0.65. Last Monday, he earned his 25th save of the season, his 214th overall.
In the rankings of saves, he ranks 44th right now.
Shairon Martis
Sad news about Shairon Martis. After a good start with the Norfolk Tides (AAA affiliate of the Baltimore Orioles) in which he posted an ERA of 0.00 in his first six games. But all of a sudden in his final three games he was hit hard as he gave up a total of six earned runs because of which his ERA skyrocketed to 4.38. For the Orioles,
this was a reason to release the 30-year old pitcher from Curaçao.
Jiandido Tromp

After a performance that earned him an appearance in the Eastern League All-Star Game, Jiandido is slumping a bit. In his last ten games, his batting average dropped from .300 to .295. Over his last ten games, he is hitting a modest .257.
In the All-Star Game, Jiandido represented the Eastern Division. As a DH/left fielder, Jiandido went 0 for 3.
Ademar Rifaela
The 22-year old Curaçaoan outfielder is also slumping a bit lately. In his last ten games, with the Frederick Keys (A Advanced, Baltimore Orioles) his average dropped from .302 to .291.
It is clear Ademar has some pop in his bat. So far he slugged eighteen doubles and sixteen home runs.
In right field and center field, he played flawlessly so far, but in left field, Ademar committed three errors, leading to an overall fielding percentage of .981.
Ryan Oduber
The 19-year young reliever of the Lowell Spinners had a good start of the New York – Penn League season. In his first three appearances, he kept his ERA at 0.00. But since his fourth relieve appearance, his ERA is going up steadily. In his next four appearances, he allowed twelve earned runs. As he kept his opponents to a low batting average in the Gulf Coast League, the average now stands at .361.
Paul Brands
The 20-year old catcher of the Bristol Pirates (advanced Rookie) is struggling at the plate lately. Around his eighth game of the season, he managed to patch up his average to .300, but it is in a free fall ever since, dropping to .213.
On the defensive side, Paul is doing rather well. He committed just three errors and threw out 33% of the protentional base stealers.
Kalian Sams
Recently Kalian earned a player of the week notification in the CanAm League.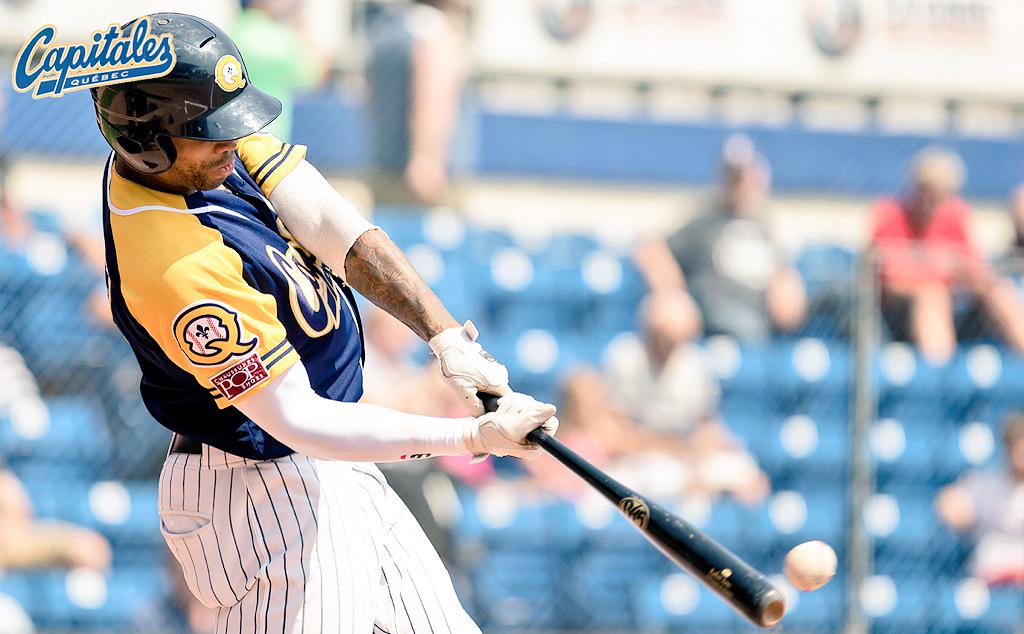 Right now the 6'3 tall outfielder is hitting .332. Right now the number of home runs stands at 21. Partly thanks to Kalian, the Quebec Capitales has caught the Rockland Boulders in the standings. Right now both teams are tied for first place with a 40-22 record. The Capitales have won seven out of their last ten games.
Kalian also earned a spot in the CanAm League/American Association All-Star Game. Sams went 1 for 2 with a walk. The CanAm League won the ASG 3-2.
Wladimir Balentien
Despite the fact his team is having a lousy season, Wladimir is doing rather well in the NPB. The Yakult Swallows are dead last in the standings of the Central League, trailing the league leading Hiroshima Toyo Carp by 26.5 games. Wladimir recently hit his fifteenth home run of the season, reaching a career milestone of 200 dingers in the Japanese professional league. His batting average stands at .280.