On the secondday Hoofddorp Pioniers hosted L&D Amsterdam Pirates in a very close game. Pickles UVV was beaten up by Curaçao Neptunus and De Glaskoning Twins headed to Bussum to face HCAW in another close game.
L&D Amsterdam Pirates  2  –  3  Hoofddorp Pioniers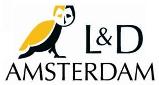 In a very close game, Hoofddorp Pioniers bested L&D Amsterdam Pirates.
Pirates struck first in the second inning when Kenny Berkenbosch hit a solo home run to left field. In the bottom of the sixth inning, three consecutive singles by Dudley Leonora, Jeffrey Arends and Shurman Marlin drove in the game tying run.
A throwing error in the top of the seventh inning led to another run for Pirates. Gilmer Lampe singled through the left side, stole second and advanced to third on a single to shortstop by Rachid Gerard. Shortstop Dudley Leonora committed a throwing error that allowed Gerard to advance to second base and Lampe to score the go-ahead run.
But in the bottom of the seventh, Pioniers would tie it all again. With one out, Dudley Leonora singled to first base, followed by a single down the right field line by Jeffrey Arends, that drove in Leonora all the way from first base.
In the ninth struck for the win. Dudley Leonora got on base on a throwing error by Rashid Gerard. After he stole second, he was driven in on a single to left center field by
Max Draijer for the walk off win.
Maickel Rietel earned the win after pitching one inning in relief. In the ninth, he gave up one hit and struck out one. The loss went to Dennis Burgersdijk, who pitched two innings, gave up the winning run to Pioniers on three hits.
Best hitter for Hoofddorp Pioniers was Jeffrey Arends, who went 3 for 4 with a RBI.
Curaçao Neptunus  15  –  1  Pickles UVV

Curaçao Neptunus needed just six innings to end the game in Utrecht. A devastating third inning was too much to overcome for Pickles UVV.
After Neptunus had taken a 2-0 lead when Stijn van der Meer reached on a fielding error and scored on a double hit by Benjamin Dille, who scored on a single by Dwayne Kemp, Pickles UVV cut the lead in half in the second inning. With Orlando Yntema replaced after just one inning by Elton Koeiman, Julian Rip led off the inning with a double, advanced to third on a groundout and scored on a sac fly by Jelle Blaauw. Jurjen van Zijl recorded two outs but couldn't get out of the inning as he gave up eleven runs. Five singles, two double, a triple and a homerun led to the eleven runs. 

Neptunus would score two more runs in the course of the game that ended it in six innings because of the poor field conditions due to heavy rain fall.
Elton Koeiman pitched four innings for the win. Jurjen van Zijl took the loss.
Best hitter for Neptunus was Dwayne Kemp, who went 3 for 3 with three RBI a run scored and a double.
De Glaskoning Twins  0  –  2  HCAW

After Thursday's close game, another one today.
In fact, one inning was enough for HCAW to win this one. In the second inning, Rachid Engelhardt led off with a single to right field, followed by a double to center field, hit by Rossini Frolijk that drove in Engelhardt for the opening run. Frolijk scored on his turn on a single up the middle, hit by Kevin Weijgertse.
Kaj Timmermans and Steven van Groningen kept the lineup of De Glaskoning Twins in check rather well. Desite having runners on third with two outs thrice, the team from Oosterhout failed to cash in.

Kaj Timmermans earned the win. In 6.1 innings he gave up five runs and a walk and fanned three. Steven van Groningen earned the save after hurling 2.2 innings with two strikouts. Despite pitching five decent innings, Reynaldo Sarmiento took the loss. He gave up two runs on four hits and a walk and struck out two.
Best hitter for HCAW was Rossini Frolijk, who went 1 for 3 with a double, a RBI and a run scored.

This report is brought to you by Score66 Baseball