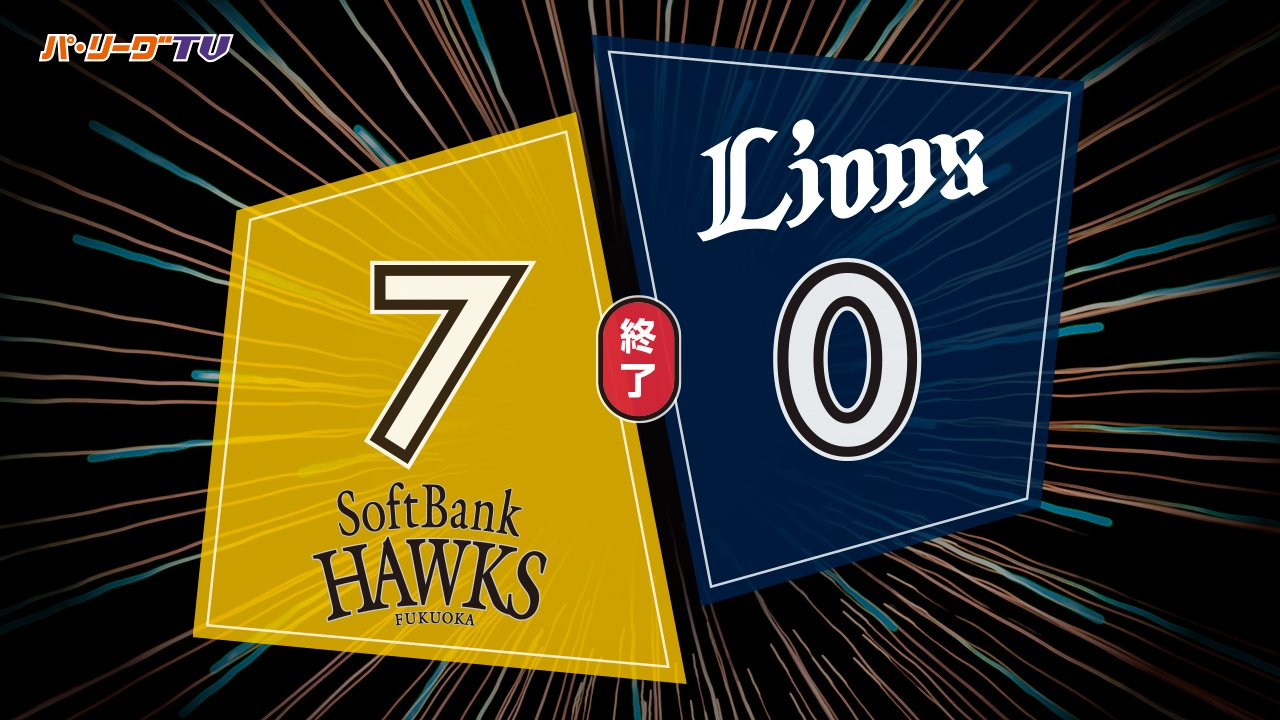 Another superb outing for Rick van den Hurk. The tall Dutchman of the Fukuoka Softbank Hawks pitched a two-hitter over seven innings. Rick got plenty of run support, so he earned his twelfth win of the season.
Today, Rick dominated the Seibu Lions' lineup as he cruised through seven innings as his pitches topped 93 mph from the start. Rick started the game by giving up a hit and a walk and striking out two in the first inning. In five of the seven innings, he was on the mound, he retired the side.
For six innings it was a close game. The Hawks took a 1-0 lead in the third inning when Shigenori Uebayashi doubled, advanced to third on a groundout to first base and scored on Yuichi Honda's groundout.
Three innings later, the Hawks extended their lead. Akashi Kenji singled through the right side and scored on a triple hit by Kenta Imamiya.  Still the lead wasn't very big, but Rick did not give the Lions a chance to score as he retired the side in the seventh, his final inning of the game.
Rick needed 90 pitches to clinch his twelfth victory of the 2017 NPB season, gave up two hits, walked one and struck out ten and faced twenty-four batters. Thanks to this superb outing, Rick lowered his ERA to 3.14.
In the seventh inning, the Softbank Hawks added three runs, thanks to a towering three run home run by Kenta Imamiya to left field and in the eighth, they added two more.
This was the sixth win in a row for the Softbank Hawks, who have overtaken the Rakuten Golden Eagles and are now leading the Pacific League by 6.5 games. But the Hawks have played eight games more than the Golden Eagles, so the lead is a bit flattered.
Here is a summary of today's game: