The game between Hoofddorp Pioniers and HCAW that was rained out twice last week was finally played today. It wasn't much of a game as Hoofddorp Pioniers blew away HCAW 11-0. Not only did Pioniers outscore HCAW, they also outhit them (14-3).

In a seven inning affair, Hoofddorp Pioniers jumped on Ian Delemarre in 2.2 innings.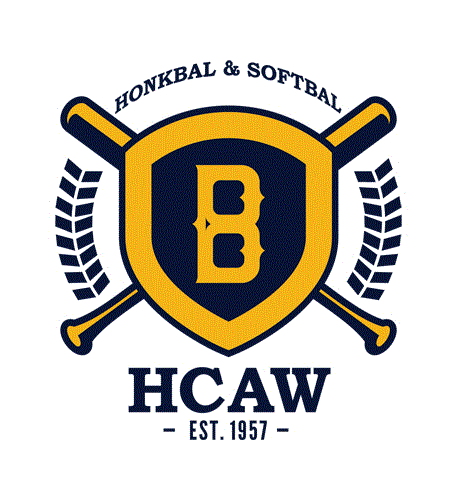 Mervin Gario, who had gotten on base thanks to a fielding error, scored after three consecutive singles in the first inning. Shurman Marlin followed with a grand slam home run to give Pioniers a five run lead after the first inning.
In the second inning, Pioniers only scored one run on a solo home run by Oliver van der Wijst but in the third, they added two, again on a home run, this time by Mervin Gario. This signalled the end for Ian Delemarre on the mound.
A double by Gianni Frolijk and a sac fly by Mark Smit drove in two more runs in the fourth inning. A one run sixth inning ended the game prematurely.


Pioniers' starting pitcher Dion Steijl earned the win as he pitched a "complete game" shutout. In seven innings he limited HCAW to three hits and struck out six. Ian Delemarre took the loss. In 2.2 innings he gave up eight runs (seven earned) on ten hits.
Joey Eeman was the best hitter for Pioniers as he went 2 for 2 with a run scored. The most impact had Shurman Marlin as he drove in four runs with just one blow, his only hit in four at-bats.
Standings after three full rounds:
| | | | | | | | | |
| --- | --- | --- | --- | --- | --- | --- | --- | --- |
| | Team | Games | Won | Tie | Lost | Points | Runs for | Runs against |
| 1 | Curaçao Neptunus | 9 | 7 | 0 | 2 | 14 | 44 | 23 |
| 2 | L&D Amsterdam Pirates | 9 | 6 | 0 | 3 | 12 | 51 | 29 |
| 3 | Hoofddorp Pioniers | 9 | 3 | 0 | 6 | 6 | 31 | 48 |
| 4 | HCAW | 9 | 2 | 0 | 7 | 4 | 34 | 60 |

This report is brought to you by Score 66 Baseball