On day two of round four, Curaçao Neptunus headed to Oosterhout to take on De Glaskoning Twins, DSS hosted HCAW, Cityside Apartments Quick Amersfoort hosted Hoofddorp Pioniers and L&D Amsterdam Pirates traveled to The Hague to face Silicon Storks.
Curaçao Neptunus  3  –  1  De Glaskoning Twins
A good game today in Oosterhout. Both teams played flawlessly and the pitching of both
 sides did not allow that many base hits. Orlando Yntema kept the lineup of De Glaskoning Twins in check very well, but it must be said that with him on the mound, the umpire called several pitches for a strike that he called for a ball with Nick Peels on the mound. Nevertheless, Neptunus was simply the better team as they produced six hits and De Glaskoning Twins just two. Neptunus took a 2-0 lead by scoring a run in the first and in the second inning. A 6-3 groundout by Dwayne Kemp drove in the run in the first inning and a single to right field hit by Darryl Collins drove in the run in the second inning.
Twins got on the board in the third inning when Brian Biezen tripled to left-center field and scored on a wild pitch. 

Orlando Yntema earned the win after seven innings in which he gave up two hits and three walks and struck out eight. Nick Peels, who gave up three runs in five innings took the loss. Nick allowed five hits and walked three.
Best hitter for Curaçao Neptunus was youngster Darryl Collins, who went 3 for 3 with an RBI.
HCAW  2  –  6  DSS
Quite a surprising result in Haarlem today as DSS beat HCAW by a margin of four runs.

International Tom Stuifbergen kept the lineup of HCAW in check for 5.2 innings. Tom gave up just one hit and fanned eight. The two runs that HCAW scored came in the seventh inning, with Reggie Bomberg on the mound. Reggie, who replaced Tom Stuifbergen in relief in the sixth inning and recorded the final out of that frame, could not get an out in the seventh. Back-to-back singles by Delano Selassa and Roelie Henrique, followed by a double down the left field line, hit by Vince Rooi, put HCAW on the board. DSS had three consecutive two-run innings that won them the game.
If the defense of HCAW had been a little bit less sloppy (four errors), the game would have been a lot closer as three runs that HCAW allowed were unearned. 

Denzel Richardson and Omar Williams both collected three hits. Richardson needed three at-bats to do so and Williams needed four. Both drove in a run and scored once.
Tom Stuifbergen earned the win and Kaj Timmermans took the loss. In six innings, he gave up six runs on nine hits and struck out two.
L&D Amsterdam Pirates  11  –  2  Silicon Storks
An easy victory for L&D Amsterdam Pirates in The Hague although it took them until the
 sixth inning to walk away. After Pirates had taken a 1-0 lead, they scored three more runs in the fifth inning. But Silicon Storks cut the lead in half in the bottom of the fifth.
After Rob Cordemans, who is nearing the strikeout record of Bart Volkerijk, was replaced by Robin Schel, A single, a throwing error, back-to-back wild pitches and a sac fly drove in the two runs that Storks would score.
But in the next inning, Pirates walked away. After recording two quick outs, Martin Kram failed to get out of the inning. Thanks to three extra-base hits, a double, a triple and a home run, Pirates scored five times.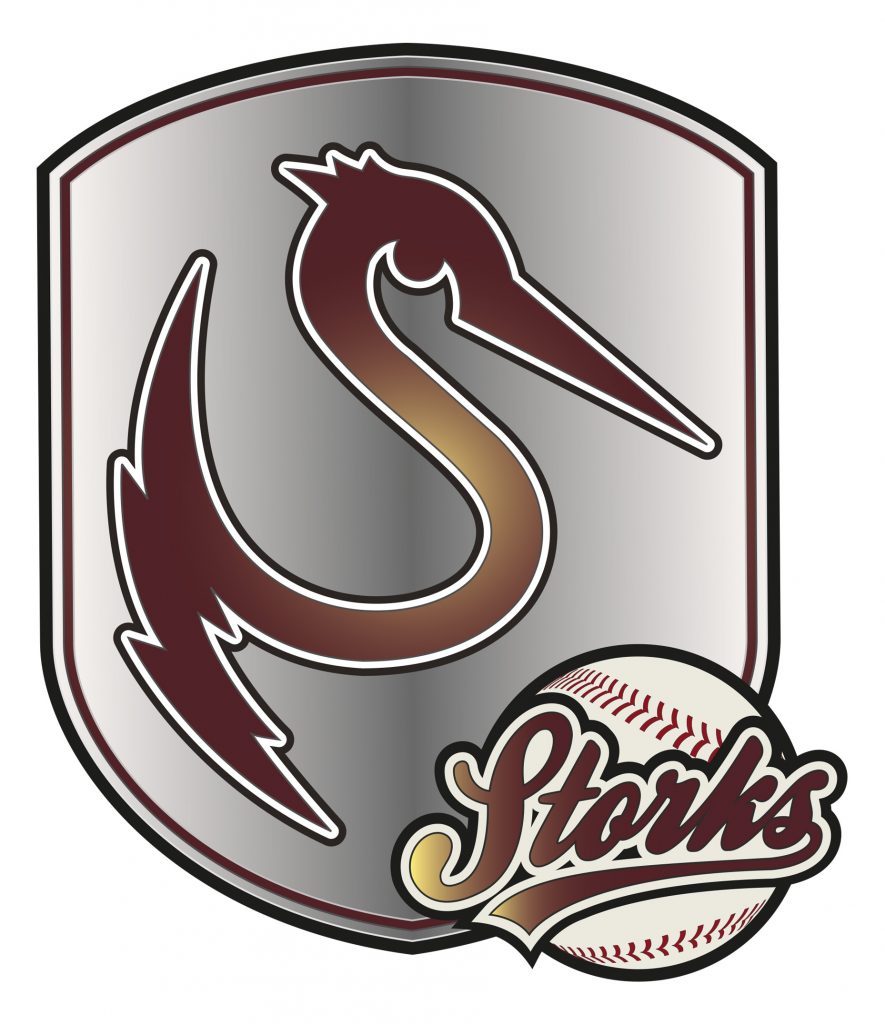 Robin Schel, who pitched the fifth, the sixth and the seventh inning, earned the win. He gave up two runs (one earned) on one hit and two walks and struck out two. MartinKram took the loss. He gave up nine runs on twelve hits and three walks as he struck out two.
Kenny Berkenbosch saw the ball well today as he went 6 for 5 with a double, two RBI and two runs scored.
Hoofddorp Pioniers  6  –  1  Cityside Apartments Quick Amersfoort
Hoofddorp Pioniers created order after the 3-3 tie of last Thursday. It was a regular
 victory for the club from Hoofddorp as they scored twice in the third, fifth and seventh innings. All that Cityside Apartments Quick Amersfoort could do was score one run in the fourth inning.
Joey de Koning drove in the opening run as he singled and could advance to third base on a fielding error that allowed Duco Nuijten to score all the way from first base.
The sole run that Quick Amersfoort scored came on a solo home run by Tijmen Takke. Quick Amersfoort had several opportunities to get a better result but the club left runners in scoring position five times. 

Alexander Valdez earned the win for Pioniers. In six innings, he gave up one run on fivehits and a walk and he fanned one. Jurjen van Zijl took the loss as he allowed four runs (two earned) on seven hits and a walk as he struck out two.
Duco Nuijten was the best hitter for Hoofddorp Pioniers today. He went 2 for 3 with two
runs batted in and a run scored.
This report was brought to you by Score66 Baseball