In the playoff round, yesterday's rained out game between HCAW and De Glaskoning Twins was played but rained out again. In the relegation round, DSS hosted Meerlease Pioniers and Cityside Apartments Quick Amersfoort hosted Silicon Storks.  But also the game between Pioniers and DSS rained out.
De Glaskoning Twins    –    HCAW
Since the playoff round has been decided already as L&D Amsterdam Pirates and
 Curaçao Neptunus will play in the Holland Series, today's game between De Glaskoning Twins and HCAW was much ado about nothing. And still, the KNBSB (Dutch Baseball and Softball Federation) insisted it was played…
Koen Postelmans made a surprising debut for De Glaskoning Twins. Normally he is playing on the farm team. With some help of his defense, Postelmans cruised through six innings before he was replaced by Jan Evertse.
Twins took an early one-run lead in the second inning when Sam Kennelly reached base on a throwing error, advanced to third when Bob van der Meer reached on a fielder's choice as HCAW tried to get Kennelly out but did not succeed. Rookie Jerzy van Gool then singled to left field to drive in Kennelly for the opening run. With runners on first and second, Twins failed to extend its lead.
In the seventh, HCAW tied the game when Vince Rooi got on base and got all the way
 home on Berend Ruben's double to left center field and partially thanks to an error by Twins' left fielder Chris Gé. But at 22:00 (10 PM), in the bottom of the ninth inning, the game was hit by a game delay and the decision was made it will be played on Saturday prior to the scheduled game.

Meerlease Pioniers    –    DSS
In a game in which Lars Huijer was vastly dominant, Pioniers slowly walked away to a
 big victory. In the third inning, Pioniers scored twice on a double and a single. In the fourth inning, Pioniers added a run on a triple to left center field, hit by Tyler Boersma on which Demian Melis scored. In the sixth inning,
 with the bases loaded, the game was hit by the second rain delay of the night. It was decided that the game will be continued on Sunday, prior to the scheduled game. 
Silicon Storks  4  –  7  Cityside Apartments Quick Amersfoort
In a battle for last place, Cityside Apartments Quick Amersfoort took on Silicon Storks. In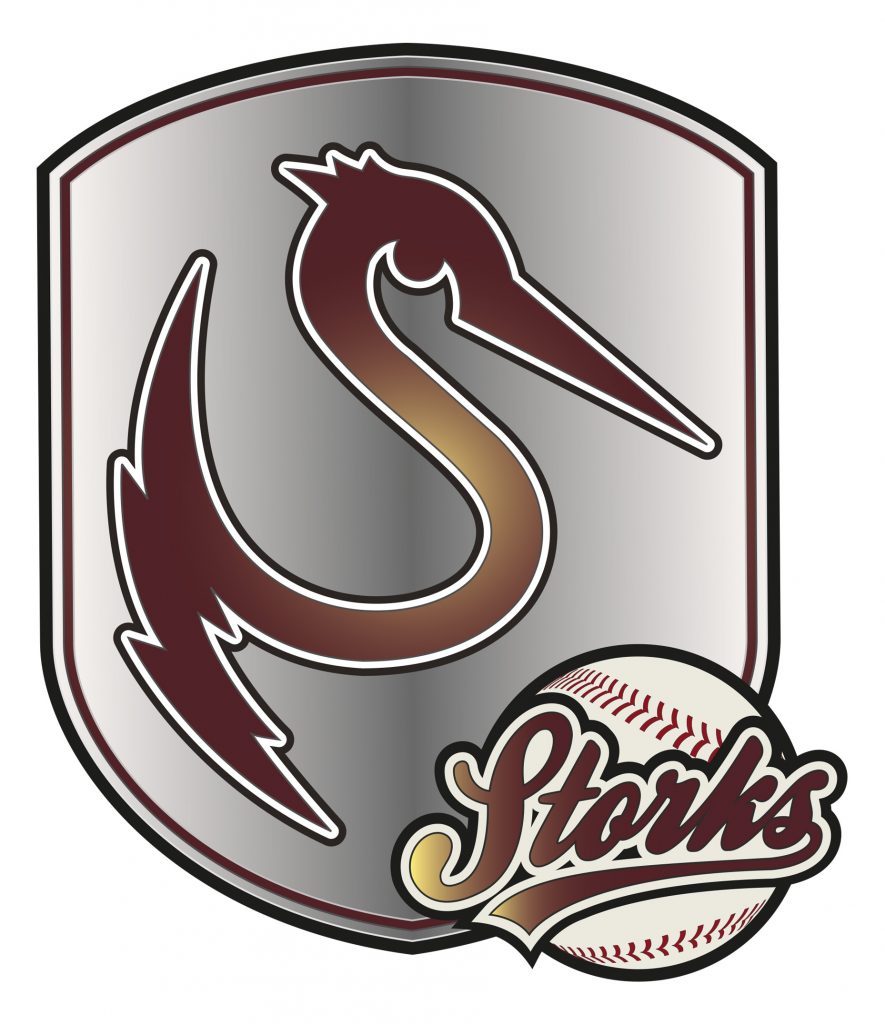 a close game, Quick Amersfoort took a 5-0 lead in the third and fourth inning. A single and a sac fly in the third drove in two runs and a throwing error by Storks' second baseman Eduardo Guerra allowed Quick Amersfoort to score three more runs.
But in the fifth inning, Silicon Storks made it a game again. Eduardo Guerra scored from second base on Gino Gil's single to left center field. Two singles, a double and a sac fly drove in three more runs for Storks to get within one run from Quick Amersfoort.
But in the sixth inning and the eighth, Quick Amersfoort walked away as Demian Remis and Ryan Dale scored. Despite having runners in scoring position in the seventh and the eighth inning, Storks did not manage to score anymore.
Jos de Jong, who pitched a complete game in which he threw 138 pitches earned the win. 
 He allowed four runs (two earned) on nine hits and a walk as he struck out six. Jurjan Koks took the loss after six innings in which he gave up six runs (three earned) on seven hits and a walk as the fanned six.
Remian Denis was the best hitter for CItyside Apartments Quick Amersfoort as he went 2 for 3 with two runs scored.
This report is brought to you by Score66 Baseball