In game six of the Nippon Series between the Hiroshima Toyo Carp and the Fukuoka Softbank Hawks, Dutch starter Rick van den Hurk and a very good outing. Thanks to his strong game, the Hawks earned the NPB championship by beating the Toyo Carp 2-0.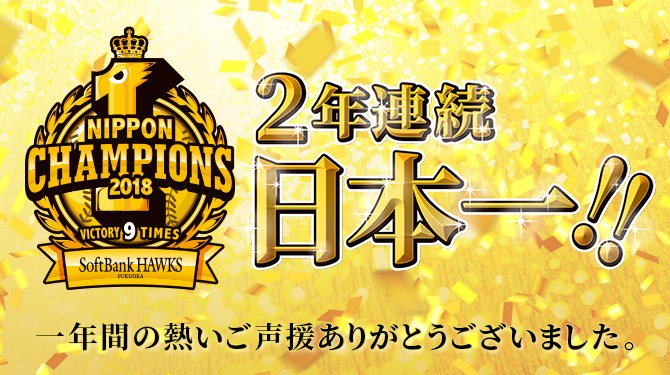 Rick van den Hurk was masterful through six innings in which he gave up only four hits, walked one and struck out ten. Thanks to just enough run support from his teammates  (two runs) Rick earned the win. After a poor outing in game two of the Nippon Series, in which he gave up five runs, Van den Hurk bounced back very well. He was practically unhittable for the Carp lineup.
In three of the six frames on the mound, Van den Hurk only faced three batters. In the first thanks to the fact that Hirosuke Tanaka, who got on base on a single, was caught stealing. Only in the second Rick got into trouble as he allowed runners on the corners but eventually, he got out of the inning without damage. In this Nippon Series, Rick had a 1-1 record with a 2.45 ERA.
On the offensive side, the Softbank Hawks gave Van den Hurk enough run support to earn the win. Thanks to two sac bunts in the fourth inning, the Hawks took a 1-0 lead.
In the fifth inning, Yurisbel Gracial put the final score on the board thanks to a solo home run.
Here you can see the highlights of the game.

Mori Yuto retired the side in the ninth inning for the save. Below you can see his final pitch.

This Nippon Series win was the Hawks' second championship in a row and ninth overall.