As all KBO clubs signed the foreign players they needed and that market closed on December 29, Roger Bernadina wasn't signed by any of the ten KBO clubs.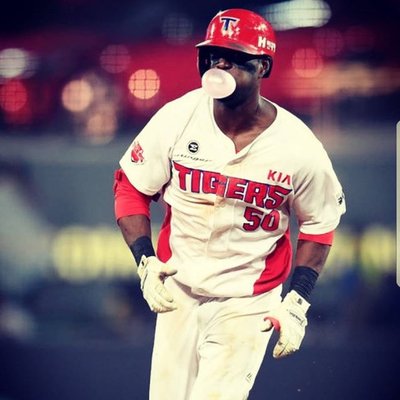 Earlier during the KBO offseason, the Kia Tigers announced they would not re-sign Bernadina as his numbers dropped and as he has spent some time on the disabled list as well. 
Even though his numbers were not that bad, they weren't as impressive as his first year with the Tigers. In 2017, Bernadina helped the Tigers to win the KBO championship as he posted a .320/.378/.540 slash line with 27 home runs and 32 stolen bases.
In 2018, Bernadina's batting average dropped ten points to .310. Despite his lower batting average, his OBP was better with .487, mainly thanks to the higher number of walks he drew (63 in 2018, 43 in 2017). Roger fell seven home runs shy of tying his 2017 numbers.
His batting average with runners in scoring position dropped dramatically compared to his 2017 numbers: .296 vs .331.
With the KBO out of the question for 2019, the 34-year old Curaçaoan does not have too many options left. Japan could be a possibility but it is unlikely that any of the NPB teams will sign a 34-year old outfielder whose numbers declined. The only realistic possibility for Bernadina may be a contract with one of the four CPBL teams from Taiwan.