Juan Carlos Sulbaran, who played partially for Silicon Storks in 2018 has jumped ships and moved to DSS from Haarlem. Thanks to the manager of team Kingdom of the Netherlands, Evert-Jan 't Hoen, the Curaçaoan pitcher was able to make the move to Haarlem.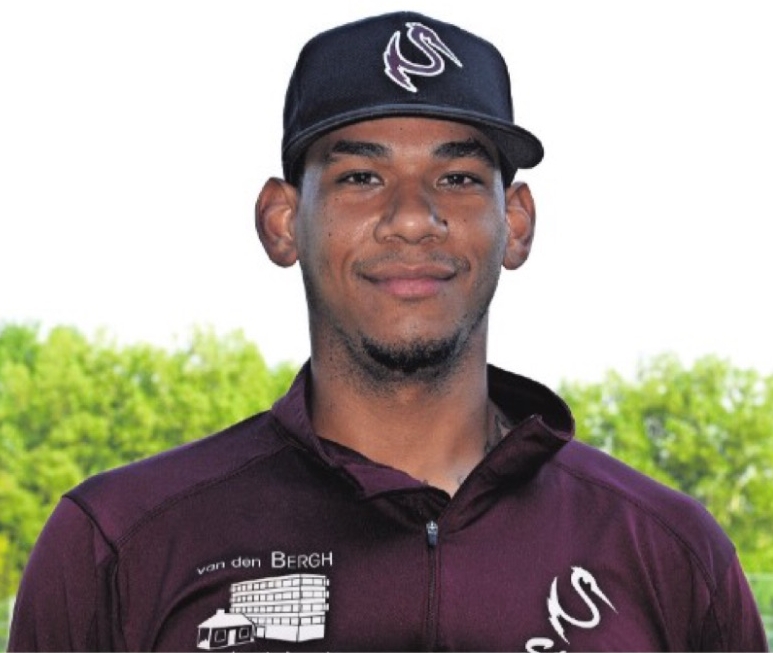 Last season, Sulbaran joined Silicon Storks from The Hague after the season had already started. During the season, he was acquired by the Winnipeg Goldeyes but due to visa problems, he was never able to play for the Canadian team of the American Association. Eventually, he returned to Storks to help them survive the playdowns competition and the promotion/relegation series vs Kinheim from Haarlem. In that best of five series, Sulbaran proved his value as he pitched two of the best-of-five series. In thirteen innings, he struck out 24 batters.
During one game in the regular season, Sulbaran was one out away from a no-hitter. Leading 4-0, he gave up a double to Joey Eeman and allowed two runs eventually to get the win as Storks won 4-2.
Thanks to the fact that Sulabaran will stay in the Dutch hoofdklasse, he will be available for team Kingdom of the Netherlands during the European Championship (in Bonn and Solingen, Germany) and the Olympic Qualifier (in Bologna and Parma, Italy) later this year.
After DSS lost pitchers Tom Stuifbergen and Mike Groen, both went to L&D Amsterdam Pirates, the acquisition of Sulbaran is a welcome reinforcement.