On day three of the first round, it was up to three teams to get at least one win this weekend as Silicon Storks, HCAW and Quick Amersfoort had already lost their series. Only for DSS and Meerlease Pioniers it came down to the rubber game of their series.
HCAW  6  –  7  Curaçao Neptunus

There is a saying in soccer about Germany. They can play a very bad game but eventually the walk away with the win. In fact, it is the same with Curaçao Neptunus. They didn't play their A game today but still walked off the field as the winner. HCAW gave them a hard time in a see-saw game.
Neptunus took a 1-0 lead in the first inning but HCAW bounced back in the top of the second as they scored thrice. But Neptunus scored twice in the bottom of the second to tie the game at three before HCAW took the initiative again with four singles and a flyout to take a 6-3 lead in the third.
Starting pitcher Dennis Burgersdijk pitched a decent game for HCAW as he gave up four runs (three earned) on seven hits and a walk as he struck out one. His successor, Ian DeLamarre allowed Neptunus to tie the game and Jorgeny Casimiri gave up the winning
run to Neptunus. Winning pitcher was Brendan Schoemaker, who pitched three innings of one-hit ball, walked one and struck out two.
Best hitter for Curaçao Neptunus was Stijn van der Meer, who went 3 for 3 with a double and three RBI.
Meerlease Pioniers  10  –  5  DSS
A close game that went into extra innings. The score in this game went back-and-forth as
DSS took a 1-0 lead in the second inning. In the top of the fourth, Meerlease Pioniers managed to take a 2-1 lead thanks to a bases-loaded walk and a single by Duco Nuijten.
One inning later, DSS took another one-run lead when Leandro Anasagasti scored on a wild pitch and Diamond Silberie scored on Mitchel Dautzenberg's single. In the eighth frame, Pioniers showed some flexibility when Nolan Beugeling scored on Jelle Kroft's double to right center field. As both teams did not score in the ninth, the game went to extra innings. After a scoreless tenth the teams scored nine times in the eleventh: DSS twice and Pioniers had a monster inning with seven runs.
Winning pitcher from the team from Hoofddorp was Nathan Diaby. He pitched two innings and allowed two runs on three hits and struck out one. Moreno Vork took the
loss after 3.2 innings in which he allowed four unearned runs on a hit and three walks.
The best hitter for Meerlease Pioniers was Jelle Kroft, who went 3 for 6 with a double and an RBI.
Silicon Storks  0  –  8  L&D Amsterdam Pirates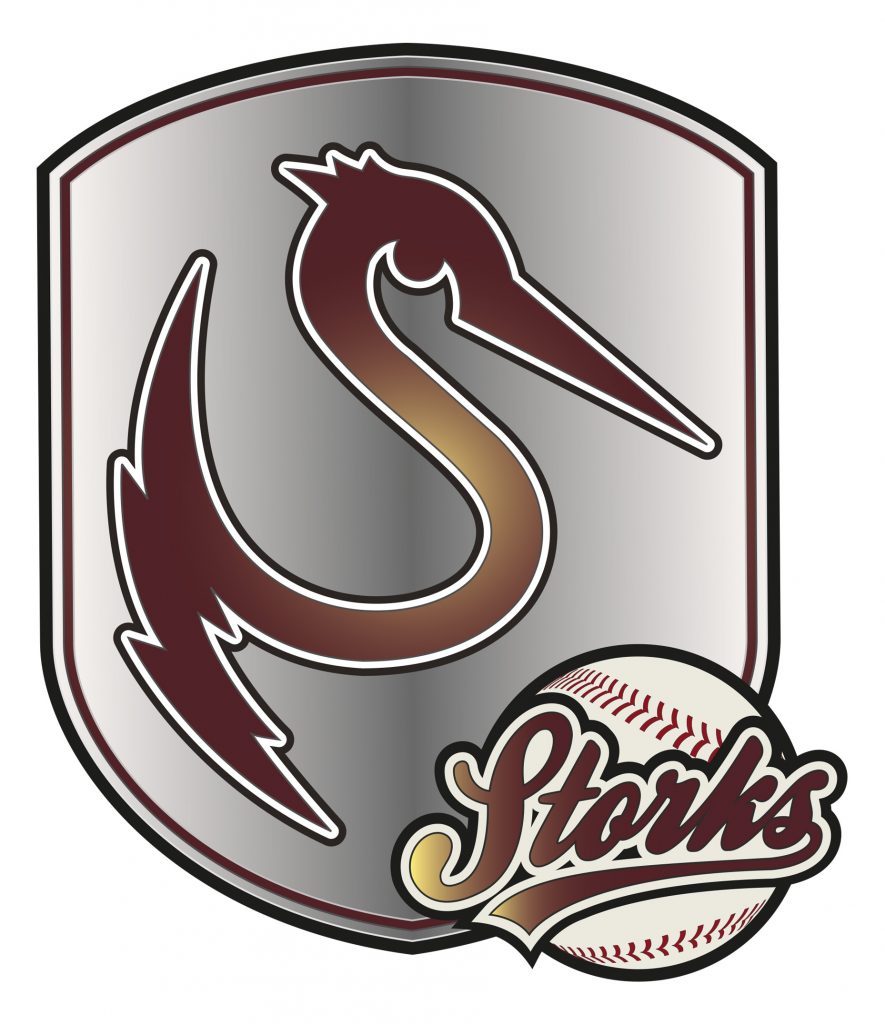 A steady victory for L&D Amsterdam Pirates. A three-run first, a one-run fourth, fifth and sixth and a two-run eighth led to an 8-0 victory over Silicon Storks. Compared to yesterday's game in which it took until the final three innings before Pirates struck, today the Amsterdam based team had a flying start in the first as it scored thrice.
Starting pitcher Jim Ploeger limited Storks to one hit and struck out six in six innings His successor, Mike Groen, pitched two frames and also allowed one hit and fanned two.
Maickel Rietel pitched the final inning in a perfect fashion with two Ks.
Jim Ploeger earned the win and Kenny Berkenbosch was the best hitter for L&D Amsterdam Pirates as he went 3 for 3 with a run scored.


De Glaskoning Twins  6  –  12  Quick Amersfoort

After two wins, things didn't quite pan out for De Glaskoning Twins today. Temporary starter Jan Everse did well in the first three innings when he allowed only one run but in the next two, he lost control of the game and was hit hard. The result was six more runs for Quick Amersfoort. The bullpen that took over didn't deliver either. Mic van de Ven, who earned the save yesterday, didn't give up a hit today but thanks to four walks and a few fielders choices, he gave up three runs. After 1.1 innings, Marvin Brown took over but also he couldn't stop the offense of Quick Amersfoort as he gave up two runs.
Twins managed to score six runs. Both teams played some sloppy defense as Twins committed two errors and Quick Amersfoort committed five miscues.

Colin van Laar pitched six very strong shutout innings in which he allowed four hits and fanned five for the win.
Best hitter for Quick Amersfoort was Joran Berkhout, who went 3 for 3 with a double, a home run, two RBI and two runs scored.
Standings after round 1:
| | | | | | | | | |
| --- | --- | --- | --- | --- | --- | --- | --- | --- |
| # | Team | Games | Won | Tie | Lost | Points | Runs for | Runs against |
| 1 | L&D Amsterdam | 3 | 3 | 0 | 0 | 6 | 18 | 1 |
| 2 | Curaçao Neptunus | 3 | 3 | 0 | 0 | 6 | 24 | 10 |
| 3 | Twins Oosterhout | 3 | 2 | 0 | 1 | 4 | 20 | 17 |
| 4 | DSS | 2 | 1 | 0 | 1 | 2 | 7 | 7 |
| 5 | Hoofddorp Pioniers | 2 | 1 | 0 | 1 | 2 | 7 | 7 |
| 6 | Quick Amersfoort | 3 | 1 | 0 | 2 | 2 | 17 | 20 |
| 7 | HCAW | 3 | 0 | 0 | 3 | 0 | 10 | 24 |
| 8 | Silicon Storks | 3 | 0 | 0 | 3 | 0 | 1 | 18 |
This report is brought to you by Score66 Baseball