On day two of the sixth round, the following games were scheduled: Curaçao Neptunus @ Meerlease Pioniers, L&D Amsterdam Pirates @ Quick Amersfoort, HCAW @ Silicon Storks and DSS @ Oosterhout Twins.
Curaçao Neptunus  2  –  0  Meerlease Pioniers


A two-run fourth inning was enough for Curaçao Neptunus to clinch the win. With Stijn van der Meer at first base, Benjamin Dille laid down a bunt and bot on base on a fielding error. Van der Meer scored all the way from first base and Dille reached third on the error. When Gianison Boekhoudt grounded out to first base, Dille scored the second and final run of the game. Pioniers was kept in check by Orlando Yntema most of the game but in the ninth, Pioniers had a golden opportunity to get on the board as the team loaded the bases with no outs. But then Ber van Driel, who replaced Yntema in the ninth, retired the next three batters for the save.
Yntema earned the win after eight innings and two batters faced in the ninth. He allowed four hits and a walk and fanned seven.

For the change, Neptunus was limited to only four hits in this game. Of those four hits, Dudley Leonora collected two out of three at-bats.
L&D Amsterdam Pirates  8  –  1  Quick Amersfoort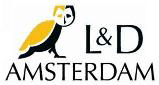 L&D Amsterdam Pirates got their revenge for last Thursday's loss. After the team had taken a 1-0 lead in the second inning, it took a decisive lead in the fifth inning. Four consecutive singles led to the 2-0 lead and when Roelie Henrique grounded out, Niels van Weert scored Pirates' third run. When Max Clarijs was hit by a pitch, Pirates loaded the bases once more before Gilmer Lampe drove in two more runs on a single to shortstop. Max Clarijs scored the fifth run of the inning when Gilmer Lampe was caught in a rundown as he attempted to steal second base. Quick Amersfoort scored their only run in the seventh when Rowan van Hoek drove in Bryan Engelhardt on a single to center field.
Kevin Heystek earned the win as pitched seven strong innings in which he allowed one run on two hits and four walks and he struck out seven.
So far this season, Sem Robberse pitched strong games, but today he was hit hard as he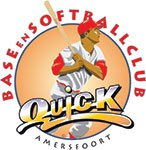 gave up seven runs (six earned) on seven hits and a walk in seven innings. Nevertheless, he still managed to strike out eight.
Aidan Finnegan was the best hitter for L&D Amsterdam Pirates with three hits out of four at-bats with two runs scored.
HCAW  7  –  1  Silicon Storks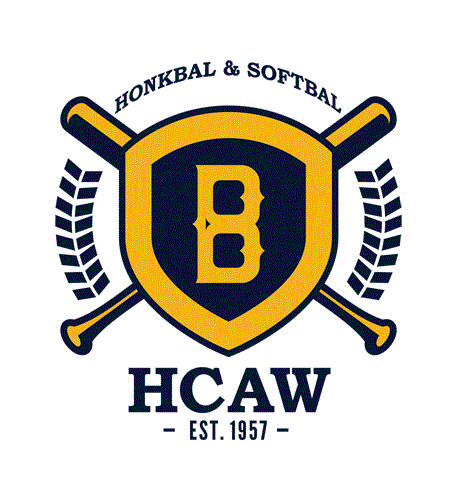 No blowout score but still an easy win for HCAW. Trailing by 3-0 at the start of the third inning, Silicon Storks got on the board when Kris Morris drove in Giovanny Perez from second base, but that was all that Storks was capable of. Kaj Timmermans (win after six innings) and three relievers limited Storks to five hits. Timmermans struck out six. HCAW on its turn collected fifteen hits off Sem Lauf (eleven hits allowed) and three relievers.
At the start of the fifth inning, Lauf could keep the damage limited but he did not manage to record an out in the fifth as he was hit hard when Oliver van der Wijst hit a leadoff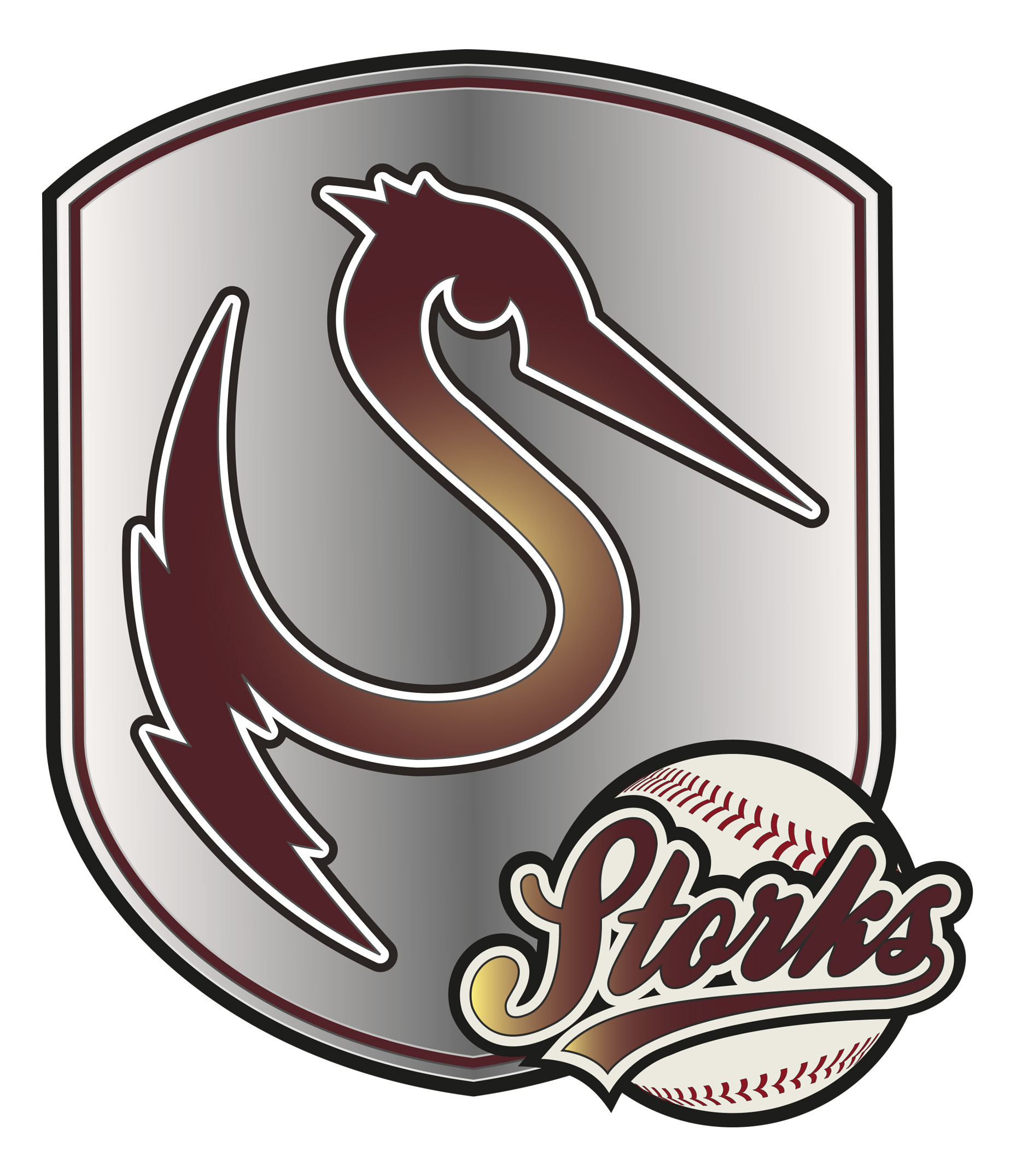 homer, Rodney Daal singled, Patrick Bok doubled and Seb Visser singled. Eventually, HCAW scored three more runs in the remainder of the game to reach the final score of 7-1.
Patrick Bok was the best hitter for HCAW as he went 3 for 4 with a double and an RBI.
DSS  5  –  12  Oosterhout Twins


Today, Oosterhout Twins celebrated its 50th anniversary with a big win. After one inning the club already led by six runs to none. In the next two innings, Twins would score six more runs. But after those twelve runs, the game fizzled out as Twins didn't score anymore and failed to finish the game in seven innings. DSS scored two runs in the fifth and three in the sixth. Nevertheless, Nick Veale pitched a decent game for the win but needed quite some pitches (90) in just five innings. Koen Postelmans gave up three runs on four hits before Jan Evertse took over in the seventh. Once again, Jan proved to be the fireman he was last year. Even though he had some trouble with the mound, he kept DSS limited to one hit in three innings in which he walked three and struck out one for the save. Twins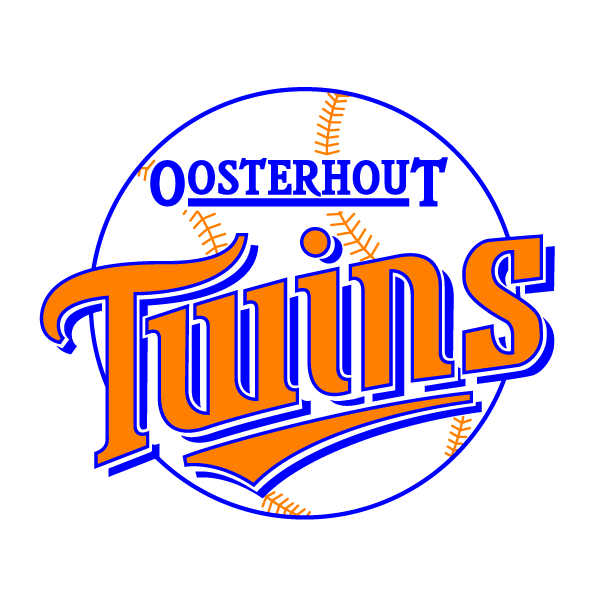 turned a couple of nice double plays but Brian Biezen deserves some credit as he made a spectacular inning-ending diving catch in center field.
Best hitter for Oosterhout Twins was Jamie Verheyleweghen who went 2 for 3 with three RBI.
Here are some impressions of DSS @ Oosterhout Twins:
This report is brought to you by Score66 Baseball