On the third day of the seventh round of the Dutch hoofdklasse, the following games were scheduled. Curaçao Neptunus @ Silicon Storks, L&D Amsterdam Pirates @ Meerlease Pioniers, HCAW @ Oosterhout Twins and DSS @ Quick Amersfoort.
Curaçao Neptunus  19  –  4  Silicon Storks


Another lopsided game in which Silicon Storks was no match for Curaçao Neptunus. After four innings the needed ten run margin to end the game in seven innings was reached already: 14-4. Eventually, in the top of the seventh inning, Neptunus scored five more runs to prove their supremacy in this year's competition. As regular starter was used as a reliever in this round, Elton Koeiman was the starting pitcher. He pitched only three innings in which he gave up one run on three hits and struck out three. Berry van Driel, normally the closer, relieved Koeiman and pitched one inning. He gave up three runs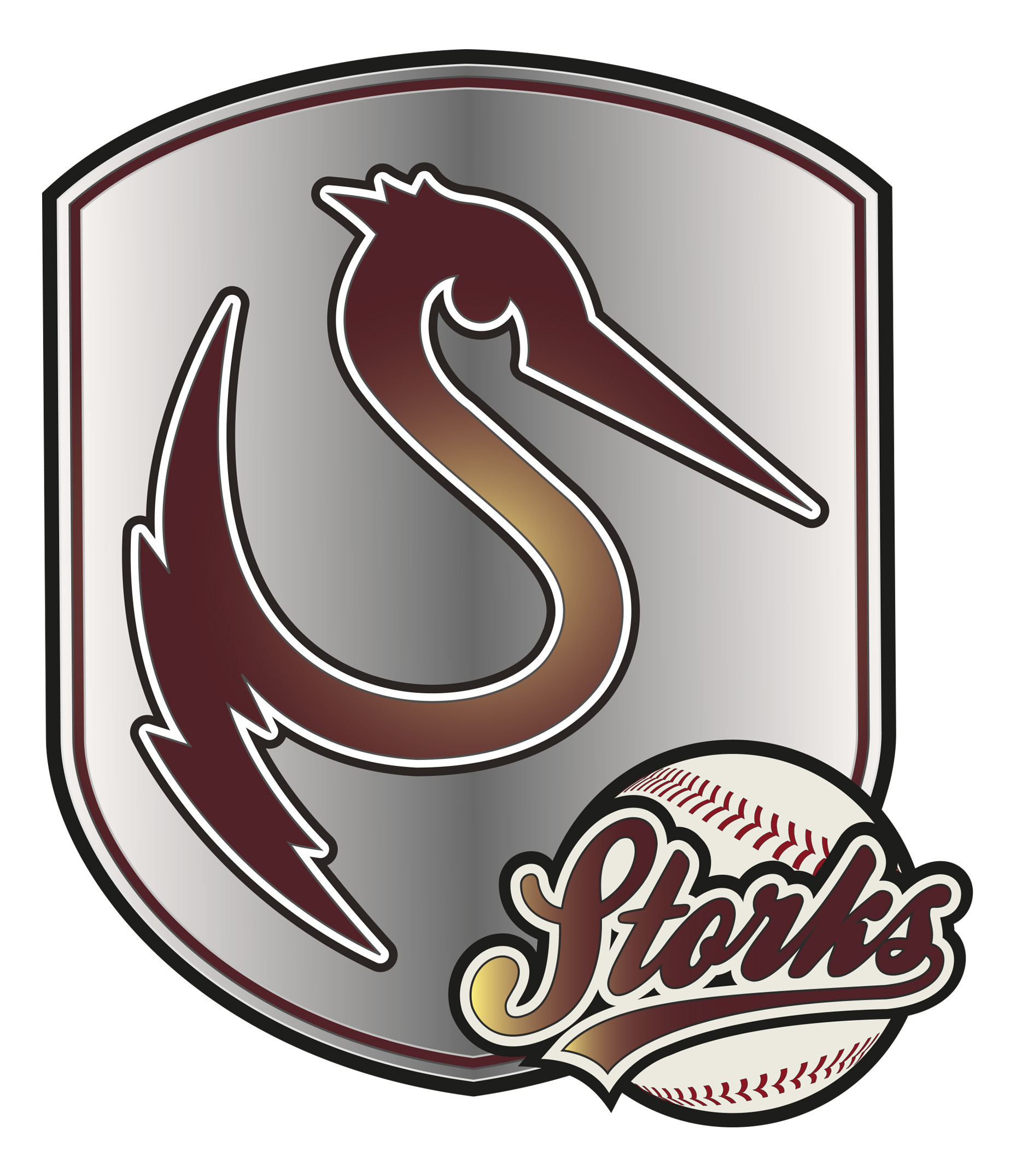 (two earned) on five hits. Misja Harcksen entered the game in the fifth and was perfect for the win. Brendan Schoemaker pitched the sixth inning and Gianison Boekhoudt pitched the seventh as he walked two and struck out two.
In this slugfest, three went 2 for 3: Gianison Boekhoudt, Greg Muller and Jochem Koedijk. Boekhoudt hit two dingers and drove in six.
L&D Amsterdam Pirates  0  –  2  Meerlease Pioniers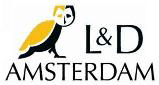 Once again, L&D Amsterdam Pirates lost points in the race for first place. The team was totally kept on a leash by the pitching staff of Meerlease Pioniers. Yassir Lachkar pitched 5.2 innings for the win as he walked five and struck out four. Luuk ter Beek pitched 2.1 innings as he gave up a hit, walked three and struck out one. Paul Kirk Patrick earned the save after a perfect ninth in which he fanned one. Losing pitcher, Jim Ploeger, put up
some numbers that normally can win a game: two runs on six hits allowed, two walks and five Ks. Jorrit Penseel and Duco Nuijten went 1 for 2. Tyler Boersma was responsible for the two runs Pioniers scored.
HCAW  11  –  1  Oosterhout Twins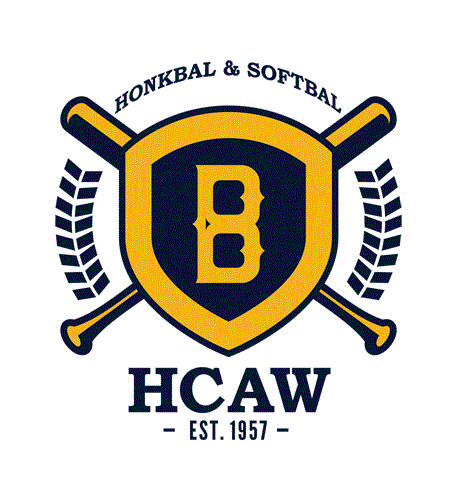 A disastrous loss for Oosterhout Twins. But one can wonder if a team commits four errors that lead to five unearned runs, it deserves to win.
Aussie Nick Veale gave up seven runs (two earned) on eight hits, two walks, struck out two and threw two wild pitches for the loss. HCAW's Dennis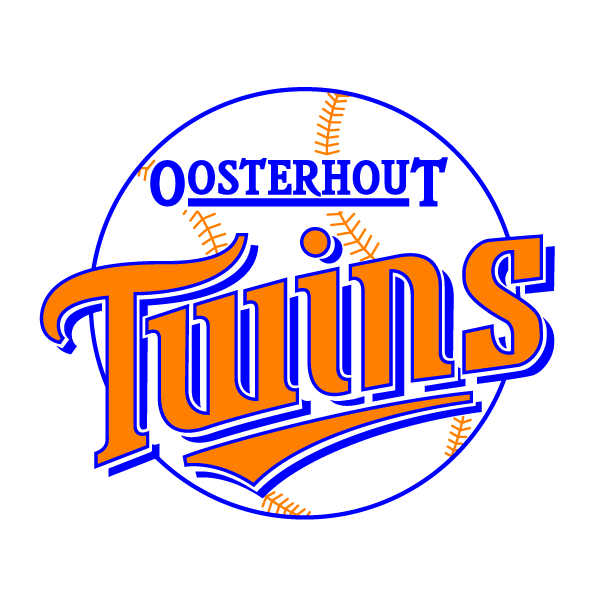 Burgersdijk was strong once again as he lasted six innings and gave up an unearned run on five hits and two walks as he struck out three for the win. Arthur Lugtmeijer went 3 for 4 with an RBI and two runs scored.
DSS  6  –  5  Quick Amersfoort


DSS clinched the series win by beating Quick Amersfoort for the second time this weekend. Trailing 6-2, Quick Amersfoort started a rally in the ninth inning. With runners on the corners, Tijmen Takke hit a home run to right field to get within a run from DSS. But there their offense stalled as the team lost by one run.
Tim Halderman pitched seven strong innings as he gave up two unearned runs on seven hits and a walk as he struck out two for the win. His opponent, Brian van Laar, didn't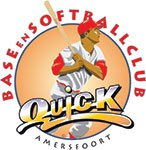 pitch too shabby either: three runs (two earned on six hits and two walks and four strikeouts) in six innings. Nevertheless, Van Laar took the loss.
Three DSS hitters batted .500: Mitchel Dautzenberg (2 for 4), Lars Werkman (1 for 2) and Devano Pieter (2 for 4).
Standings after seven rounds:
| | | | | | | | | |
| --- | --- | --- | --- | --- | --- | --- | --- | --- |
| # | Team | Games | Won | Tie | Lost | Points | Runs for | Runs against |
| 1 | Curaçao Neptunus | 21 | 19 | 0 | 2 | 38 | 156 | 48 |
| 2 | L&D Amsterdam | 21 | 16 | 0 | 5 | 32 | 140 | 53 |
| 3 | Hoofddorp Pioniers | 21 | 10 | 2 | 9 | 22 | 93 | 81 |
| 4 | HCAW | 21 | 9 | 2 | 10 | 20 | 90 | 90 |
| 5 | Quick Amersfoort | 21 | 10 | 0 | 11 | 20 | 110 | 112 |
| 6 | Twins Oosterhout | 21 | 8 | 0 | 13 | 16 | 94 | 123 |
| 7 | DSS | 21 | 7 | 0 | 14 | 14 | 80 | 142 |
| 8 | Silicon Storks | 21 | 3 | 0 | 18 | 6 | 54 | 168 |
This report is brought to you by Score66 Baseball