In this episode of Dutchies around the world, we pay attention to Didi Gregorius, Dashenko Ricardo, Calten Daal, Franklin van Gurp, Mike Kelkboom, Jonathan Willems en Mike Bolsenbroek.
Didi Gregorius

After a long stay on the Injured/Disabled List, Didi Gregorius made his return with the Yankees on June 7. Normally a slow starter, Didi went off a hot start but eventually got into a small slump. Currently, Didi's batting average stands at .275 with four home runs, two doubles and nine RBI. In twenty-two games, Didi committed two errors, putting hs fielding percentage on .975.
Dashenko Ricardo

After a flashy start, the Curaçao-born catcher didn't get much playing as his player page said he was appointed to another minor league level. Eventually, he was put back on the roster of the Durham Bulls. Since his first game, in which he went 2 for 3, Dashenko collected only two more hits, resulting in his batting average to drop to .160.
On the defensive side, Dashenko is doing much better as he still hasn't committed an error so far.
Calten Daal

In the past seasons, Calten spent a lot of time on the Disabled List. Last year he only played four games at A-Advanced level with the Daytona Tortugas. This season he is acting at AA with the Chattanooga Lookouts (Cincinnati Reds) and so far he isn't doing too shabby with a batting average of .321 with two triples, three doubles and seventeen RBI. In 39 games, the infielder form Curaçao has committed nine errors so far.
In his last five games, Calten raised his batting average to .321 from .315 as he went 8 for 15.
Franklin van Gurp

Franklin spent most of the time at A-Full Season with the Augusta GreenJackets last year. With that club, he had a solid season in which he posted a 1.77 ERA. But in 2019, his numbers aren't as impressive. So far he has spent time at AA, A-Advanced and A Full Season. Currently, Franklin is residing in Lake Elsinore where he is pitching for the Storm. But it looks like he has problems adjusting to the level as he posted an 0-2 record in eight appearances with an ERA of 5.11. He isn't able to keep his opponents in check, as his they have a .327 batting average with Franklin on the mound.
Mike Kelkboom

Officially named Makesiondon Kelkboom, Mike is struggling a bit at A-Full Season level. Coming from the Arizona League Indians, where he batted a modest .222, the Cleveland Indians thought he was capable to be promoted to A-Full Season, where he plays with the Lake County Captains. With the Captains, Mike is hitting .231 with a home run, a triple and two doubles. In thirteen games at third base, Mike committed five errors, putting his fielding percentage on .808. In two games at second base, he didn't commit an error.
Jonathan Willems

Jonathan is doing quite well with the Billings Mustangs (A-Short Season, Pioneer League, Cincinnati Reds). After being sent down from the Dayton Dragons, where he batted .214, Jonathan is doing much better. So far his batting average stands at .317 with one triple, six doubles and seven RBI. In nineteen games at second base, he committed one error, resulting in a .986 fielding percentage.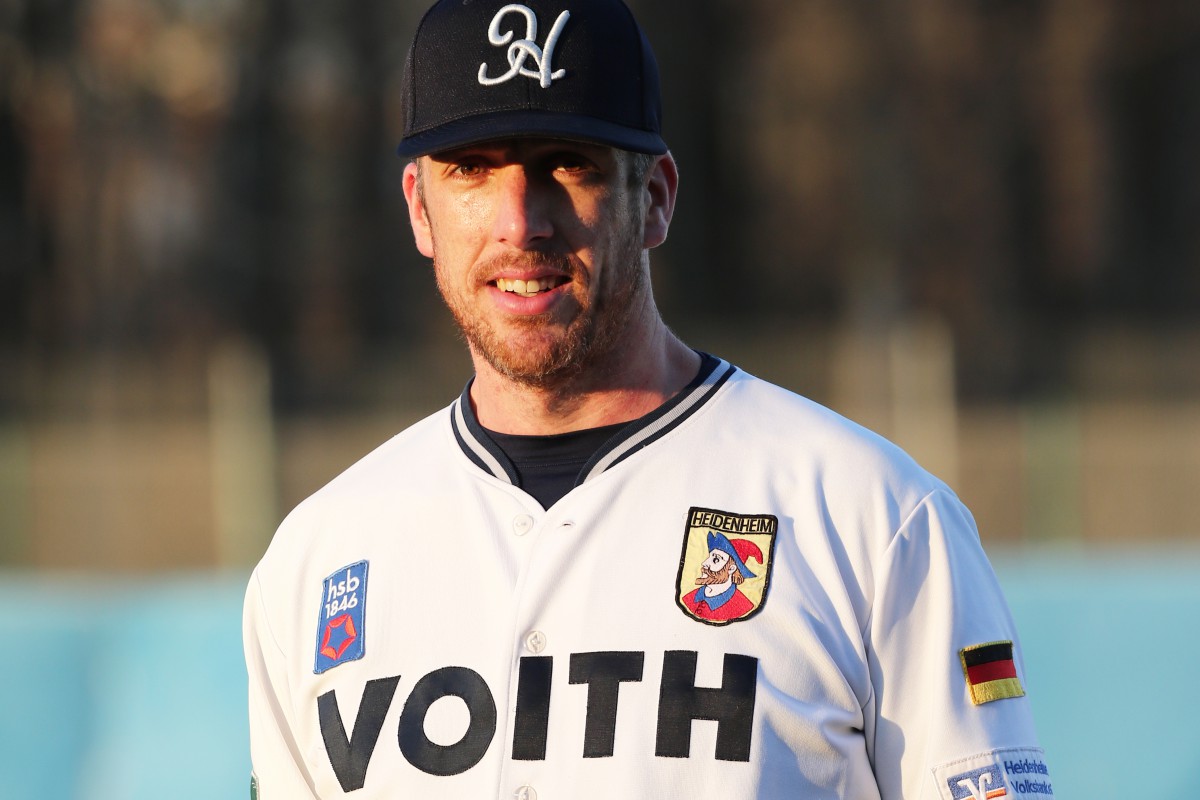 Mike Bolsenbroek
After playing with the Regensburg Legionäre for nine years, Mike Bolsenbroek decided to join the Heidenheim Heideköpfe. During the regular season, Mike went 6-2 in twelve games posting a 1.86 ERA (ranked eighth). Mike is ranked tenth in strikeouts with 88 whiffs. Mike ranks first (shared with four others) in quality starts as he had eight of them. So far in the playoffs, Mike has won two games, both vs the Untouchables Paderborn. In two games he limited the Untouchables to one run, in 15.1 innings, putting his ERA at. 1.17.